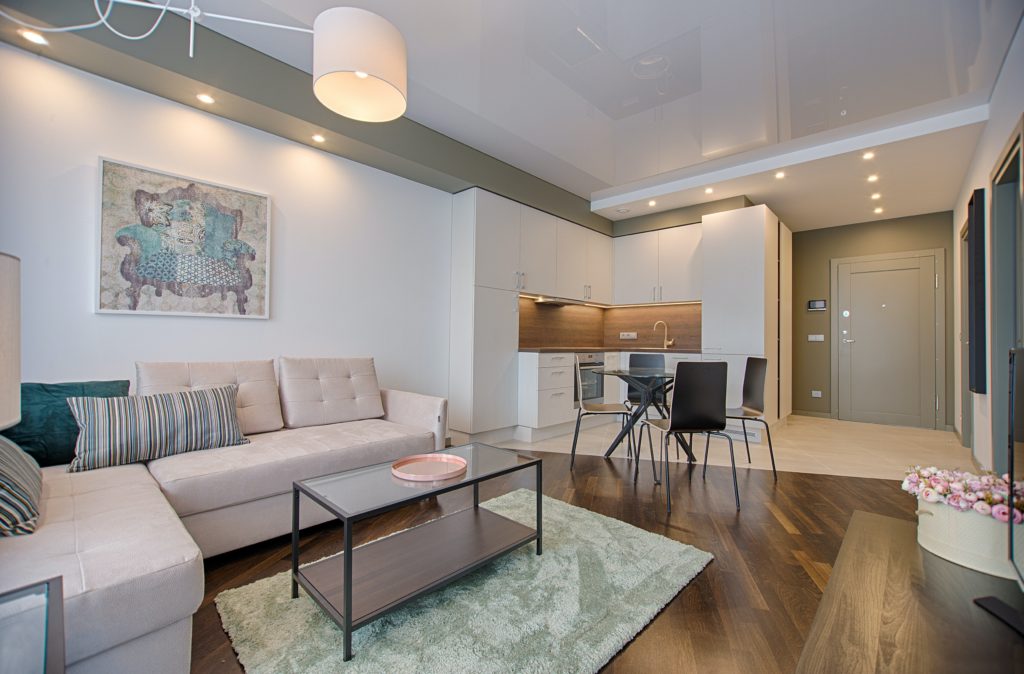 There are plenty of trends in 2022 interior design that will appeal to aesthetics lovers. Finishing, furnishing and design formats are changing, adapting and becoming more organic. A person should know some information about new trends in order to create a simple and sophisticated room design, or be able to tell a professional designer about his idea. A trend is a subconscious desire of people for something. Everyone wants to be modern and advanced. This is the reason why many are striving for things that are in demand. Not only clothes, but also the interior can be trendy. The natural human need is the thirst for the understandable and natural. The trend towards naturalness has affected everyone, because the development of the chemical industry leads to the appearance of diseases. Man wants to get rid of the artificial and acquire the natural. A creative approach to creating a new one based on the old one.
After self-isolation, people have a growing desire to produce environmentally friendly materials. There is less and less plastic in the trendy interiors of 2022. Stone, wood, rejection of artificial plants – this is what will be in demand.
No voluminous chandeliers and bright wallpapers. Only neutral colors – beige, white, gray, etc. Preference for durable and high quality materials.
Interior design trends in 2022 have become more flexible and adaptable, so furniture in them should last a long time. The aging of a quality headset will create a special atmosphere.
Trendy colors
Dark, deep and muted shades remain in vogue for a long time. The current colors in the interior 2022 are those that create a sense of coziness.
As statistics show, most people choose beige when decorating a room. Perhaps this is due to the fact that many associate it with nature, which has a calming effect. A correctly selected color can create both a certain psychological effect on a person and warm a cold room.
The philosophy of the fashion trend followed by the designers is such that bright, neon colors should not be used in the interior.
After all, they are difficult to combine with other elements. They also interfere with the visual creation of cleanliness and comfort.
The postulate that only light walls can expand a miniature room is a thing of the past. An analysis of modern projects helps to understand that a bright accent on one wall allows you to emphasize its versatility and separate one zone from another. Below, the user will be able to see photos showing the main color trends for the interior of 2022.
The main fashion trends in the selection of color combinations are:
Warm beige.
Black White.
A shade of dark ginger.
Watercolor blue tint.
Almond shade.
The reader should keep in mind that the dominant design principle is based on the base: base tone – 60%, additional shade – 30%, accent color – 10%. Also, the search for color solutions will allow you to get closer not only to fashion trends, but also to express your own preferences.
What materials to use in the interior
A modern house is filled with only the necessary furniture made from natural materials. This trend has also been applied to decoration and decoration. The materials in demand include:
Metal.
Stone.
Wood.
Glass, etc.
These finishing materials will create coziness: silk, suede, leather, linen, cotton. Quality materials are a pleasure to touch, making them an integral part of the 2022 interior.
You can choose velvet or fringed fabric as decor for furniture, floor lamps and pillows. Metal inserts will also look harmonious and relevant.
Popular finishing materials for walls are: wood, plastic, textured putty. And for flooring – marble, parquet, laminate, solid oak, etc.
Naturalness is the trend of 2022
Since the late 19th century, humans have made colossal leaps forward. Progress did not stand still and affected all aspects of human life.
At the moment, with the help of petroleum products, many things are produced that are necessary for daily use. Anything that does not have a natural basis can negatively affect human health.
Therefore, there is a tendency based on a return to the original natural state.
Less processed materials are becoming an element of the fashionable interior 2022. Indeed, lately people have more desire to minimize the impact on the materials used.