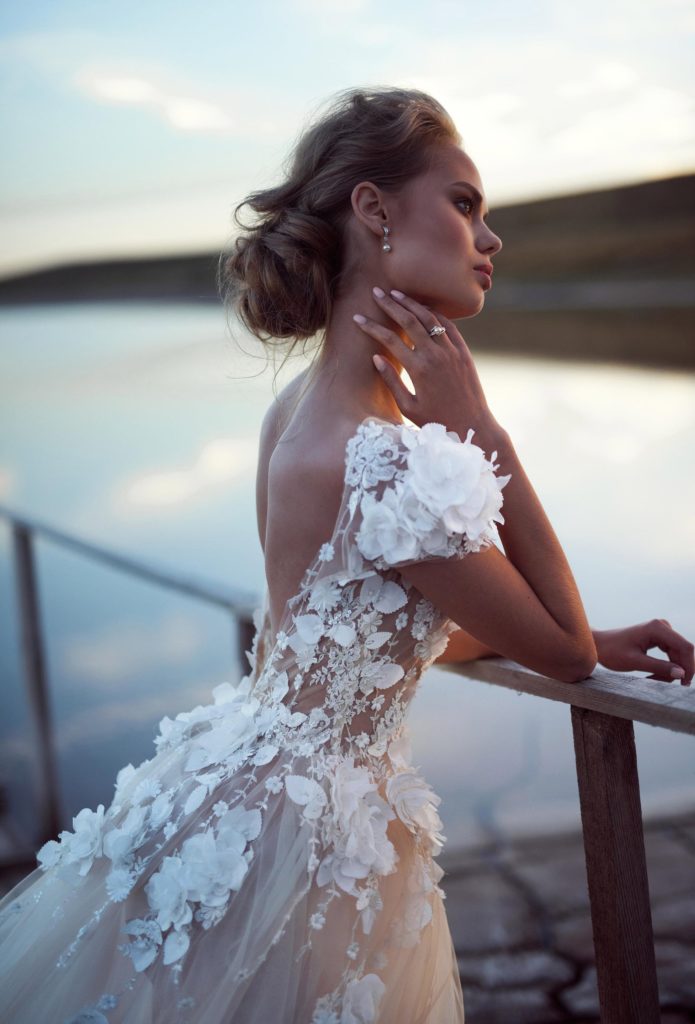 With so many wedding dress styles to choose from, it's nearly impossible to know what style suits you best. Take our "What's Your Bridal Style?" quiz to discover the best bridal style for you!
Vintage Boho: The vintage boho bridal style encompasses bridal style of eras past and mixes it with a laidback, modern vibe. Drawing inspiration from the beauty of nature and making it your own, the vintage boho bride has a one-of-a-kind style.
Classic Prep: The classic prep bridal style plays on classic, family and wedding traditions, but with a personal touch. Simple silhouettes and traditional styling are a large part of the classic prep bridal style.
Modern Minimalist: The modern minimalist bridal style is all about clean lines and simplicity. Less is more when it comes to the modern minimalist bridal style.
Sexy Glam: The sexy glam bridal style is full of stunning, sparkling style and attention-grabbing details. Bold beading and dramatic cutouts lend itself perfectly to the sexy glam bridal style.
Dream Princess: The dream princess bridal style is all about creating a fairytale moment. Feminine details, light fabric and dreamy silhouettes all bring the dream princess bridal style to life.
Rustic Chic: The rustic chic bridal style ties romantic and natural details together effortlessly. Dreamy lace and soft silhouettes are the perfect addition to any rustic chic bridal style.
On our website https://clothing.wedding you can find different style of dresses.