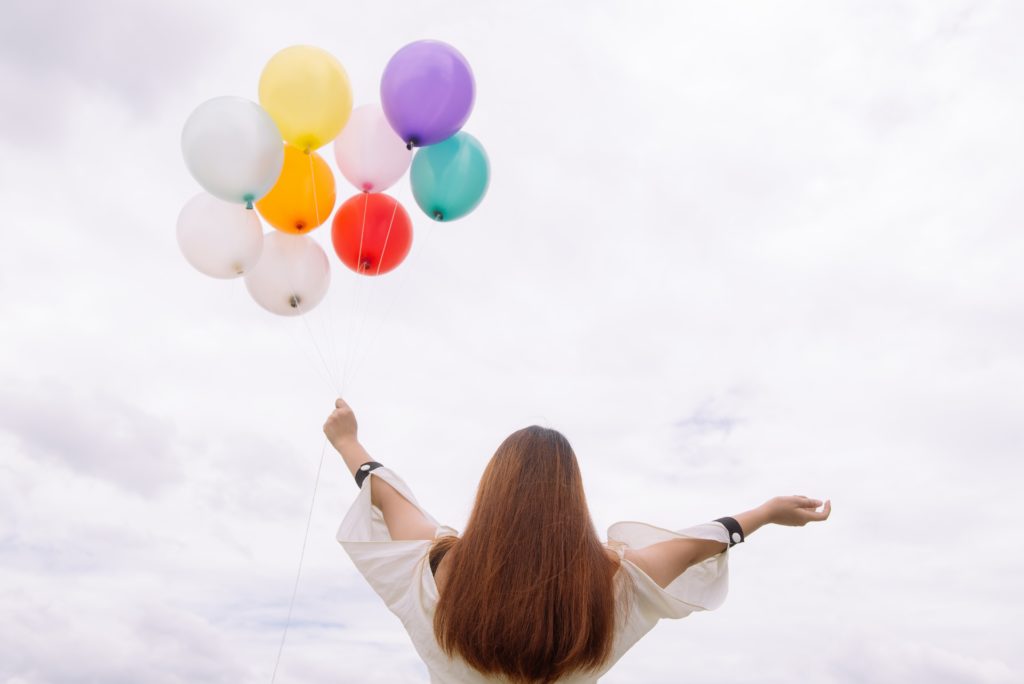 Hair health often comes down to vitamin deficiencies, so it's important to understand what exactly you're missing. What does it take to stop hair loss, increase hair density and stimulate hair growth? Here's what the experts advise.
Does it make sense to take vitamins for hair?
Now there are nutritional supplements for literally everything. But that doesn't mean they really work. In fact, the nutritional supplement market is almost unregulated, so you have to do your own research when choosing a product. And here it is important to pay attention to quality, dosage, science and ingredients.
"A high-quality hair supplement can be good for the overall health of your hair," says Gabi Waka-Flores, Registered Dietitian at HUM Nutrition. "You need to make sure that the nutritional supplement you choose contains ingredients that are well researched and actually promote hair health. Certain nutrients in specific dosages provide a wide range of benefits when taken daily. Depending on the type of nutrient, a supplement may promote hair growth, strength, thickness, or overall good appearance."
We know that our body needs vitamins and minerals to function properly. But when it comes to nutrition, hair is rarely a priority, so their condition begins to deteriorate. And we start taking vitamins. "Hair supplements increase the levels of certain vitamins and minerals in the body over time," explains Lisa Caddy, Philip Kingsley trichologist. "Increased levels of vitamins mean there is an opportunity to bypass missing gaps and provide additional benefits to hair by optimizing hair growth, for example."
However, nutritional supplements do not always work. "Supplements will only benefit and improve the condition of your hair if you have a nutrient deficiency (or even just a slight deficiency) that leads to hair loss," Caddy says. "There are many conditions and causes of hair loss—for example, genetic hair loss or hair loss after childbirth—for which nutritional supplements will not help." Therefore, it is important to determine the cause of hair loss, thinning or lack of hair growth in order to find the appropriate treatment.
What vitamins are needed for hair growth?
Biotin is important for hair growth. "The body relies on biotin, or vitamin B7, to produce keratin, the main protein in hair," says Gabi Waka-Flores. "Biotin supplementation may improve hair growth, especially in people with low levels of this vitamin."
Iron is another important ingredient. While it is not possible to speed up natural hair growth, iron helps to keep this process cyclical for those who feel that their hair growth rate has slowed down.
To facilitate the absorption of iron in the digestive system, Maka Ohta, lead therapist for natural hair care brand Leonor Greyl, recommends increasing your vitamin C intake. She also advises taking folic acid (another B vitamin), zinc (a key mineral in protein production) and selenium.
What vitamins are needed for thick hair?
When it comes to thick hair, don't underestimate the power of protein. Hair is primarily made up of protein, so maintaining high levels of protein in the body, specifically keratin, is essential to maintaining good hair quality. "Today, it is keratin that is responsible for the thickness and strength of hair," says LYMA founder Lucy Goff. "This is an important building protein that, when used properly, makes hair less brittle.
The fact is that keratin connects with the rough edges of individual hairs, covers them, levels them, adds shine and strength. A low level of keratin leads to a deterioration in the condition of the hair shaft, increasing the susceptibility of hair to dryness and brittleness. "Most of the keratin found in dietary supplements comes from chicken beaks and wings," says Goff. "However, the effectiveness of such keratin is very low, since its amino acid profile does not match that of a person. On the other hand, keratin derived from sheep wool lanolin has the right amino acid profile and is a proven form of natural keratin peptides."
Another way to increase hair density is to nourish the hair follicles. At this stage, we need zinc and vitamin B12. "The cells that make up the hair follicle, which is part of the hair follicle from which hair emerges, have a high turnover rate, which means that old cells are replaced with new ones very quickly," explains Jules Miller, founder of The Nue Co. "Therefore, hair follicles need a constant supply of nutrients to grow and function well." This is where collagen comes in handy. "Collagen is an important building block for strengthening hair. Collagen also helps the hair follicle root to attach itself to the muscle and increase the elasticity of the scalp, thereby reducing hair breakage and hair loss."
What vitamins help stop hair loss?
An integral marker of the quality of our hair is the hair follicles and scalp. "The scalp is home to a variety of microbes that form the scalp microbiome," says Jules Miller. "When it is healthy and varied, it functions as a protective shield. However, when imbalanced, its protective function against environmental aggressors such as pollution is weakened, and this can lead to hair loss and scalp irritation." Protect the microbiome – protect your hair. "Probiotics are essential for maintaining a healthy microbiome both in the gut and on the surface of the scalp," says Miller.
There are also adaptogens, such as reishi mushrooms and ginseng root, which are said to reduce and regulate the levels of cortisol that the body produces when under stress. "Emotional stress can put the hair follicles into a 'resting' phase, which slows down the growth of new strands and can lead to hair loss," says Miller. This type of hair loss is well known as telogen effluvium.
Increase your intake of antioxidants such as vitamins C, E, B1, and B2, as well as vitamin B6, which help regulate hormone imbalances that can also cause hair loss.
In summary, in order to fight hair loss effectively, it is important to use the right topical products, get enough sleep, stay physically active, and eat a balanced diet.