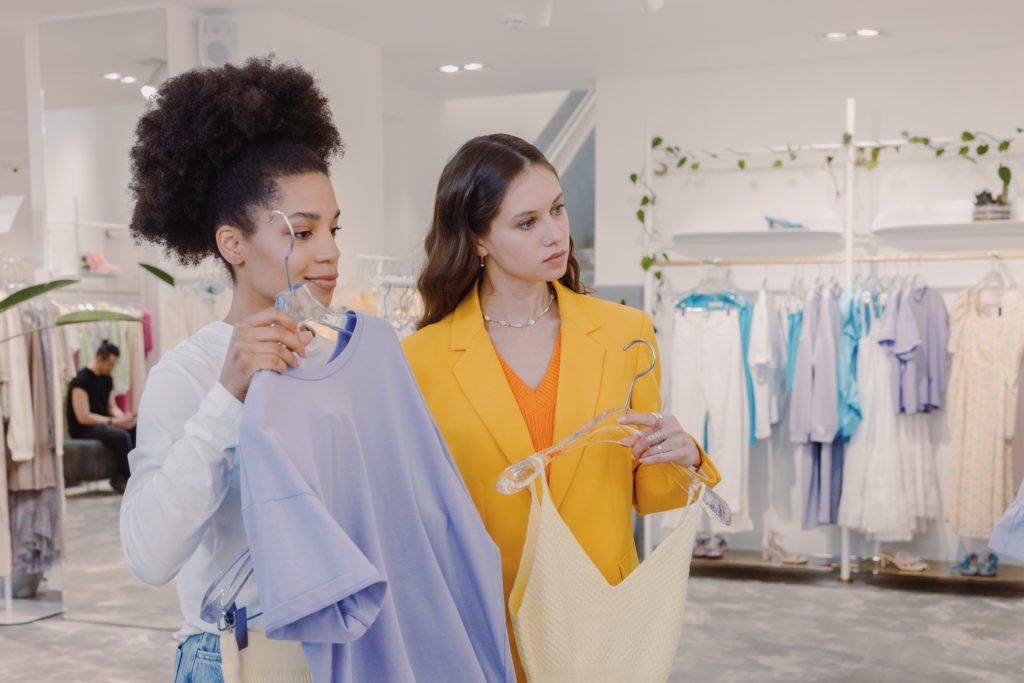 The closet is full, but there is nothing to wear. Millions of girls around the world are familiar with this problem, and the main mission of a personal stylist is to correct this situation. However, do not think that he is acting as a fairy godmother who, with a wave of a magic wand, will create a new wardrobe for us.
A stylist should not just pick up new clothes for his client, but teach him to navigate modern trends and not get lost in stores and boutiques. In our minds, this work is covered with some kind of romantic flair – it seems to us that a stylist in one day will be able to choose beautiful, fashionable clothes for us. However, in reality, his work is divided into several stages.
Most often, work begins with a rather unpleasant procedure. Together with his ward, the specialist dismantles the clothes in his closets and looks at which things can be left and which are better to throw away. And at this stage, you need to try to perceive the criticism of a professional as adequately as possible. The distribution may include not only your favorite sweater with a New Year's print in the shape of a deer, but also a cocktail dress from a famous brand from the couture collection.
Of course, all the advice is advisory in nature: it is up to you to decide whether or not to listen to them. And no one like in the program "Take it off immediately!" will not force you to throw things in the trash. However, every stylist-consultant is to some extent a psychologist who helps you work on the complexes that almost everyone has, adds confidence and even teaches you to love your figure.
As for the service for the virtual analysis of the wardrobe, you should not be fooled by this fashionable and technological name. You can only study and evaluate a client's wardrobe in person, since it is impossible to feel the texture of a thing through a webcam and evaluate how well it sits on you.
One of the biggest challenges is helping the client find the right style. The expert chooses clothes taking into account the appearance and shape: not only age, height and complexion are taken into account, but also the color type.
An interesting incident is associated with the last point: it is mistakenly believed that there are colors that do not suit certain color types. In fact, a competent stylist knows that everything depends on the right shade. And even if the consultant comes to the conclusion that your favorite color does not suit you, in no case should you completely abandon it: the main thing is not to wear clothes close to your face. You can choose an interesting accessory, skirt or trousers.
Taking into account your financial capabilities, the consultant can advise you on specific brands of clothing. Each brand has its own design solutions, a different size range, and an expert will be able to suggest which brands you need to pay special attention to. Do not think that the stylist works only in the premium segment: a good specialist will select a wardrobe for any budget. Therefore, discuss in advance how much you are willing to spend on an updated wardrobe.
In order to put together the right basic wardrobe, the stylist will also have to examine your lifestyle. Each person's basic wardrobe is individual and depends on what kind of life the client leads, how he spends time, what he enjoys, and so on. If you spend most of your time at work, the stylist will help you choose business-style blouses, pantsuits and jumpers. If you travel a lot or have an active lifestyle, it will suggest more practical or sporty items. Clothes should be tailored to your current needs.
Experienced consultants try to choose clothes so that they can be used to form the so-called capsules. These are sets of things that go well with each other and can be used to create different looks.
After you have disassembled the wardrobe and determined what is missing in it, together you will make a list of necessary purchases, and the stylist, based on his blanks, will make a collage with clothes for you. With this cheat sheet, you can head to the store.
When working with a stylist, many are limited to the first three points: they are enough to learn simple rules in drawing up a basic wardrobe. However, if you have the opportunity, it is better to carve out a few hours for the so-called shopping escort. So you will learn not only how to pick up new things, taking into account the previously agreed points, but also more effective shopping. Also, a specialist can share with you life hacks about where and when it is more profitable to make purchases, which promotions are worth looking at.
Before you go shopping together, a good stylist goes to the stores himself to pre-select the clothes and sizes that are right for you. Therefore, on the day of shopping, you will only have to try on the items selected for you.
Nevertheless, often one joint trip to the store is not enough: for a comprehensive work on the image, you need to work out the summer, winter and off-season wardrobe, take into account many details – it is impossible to cover all this in one day.