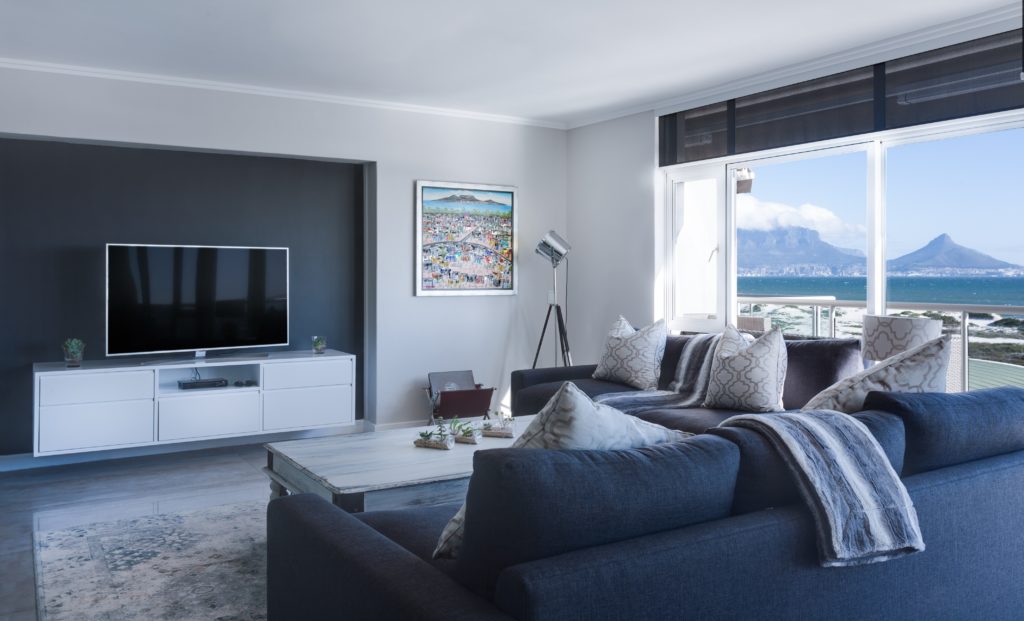 Neutral colors
In the new year, eco-trends will not give up their positions. We are even more inspired by nature and all its manifestations, so natural neutral colors will become the main shades of the year. Choose beige-sandy, gray and brown tones of different saturations as base colors. For accents, also go for natural earthy hues like dark green or terracotta.
The main rule of 2021 says: the interior is like a second skin. It gently envelops and soothes. Our home becomes our real refuge. Nothing should irritate the eye here. No flashy unnatural colors. We can say that we are going back to "natural". Now at the peak of popularity, primordial imperfection and merging with nature in all its manifestations.
Naturalness
When choosing materials, rely on natural surfaces. The more untouched they look, the better – as if they were not touched by a human hand at all. For example, use rough rough stone, gray aerated concrete, cold metal, various rough wood surfaces. Forget about even perfect shapes. In the new year, literally everything in the interior screams about its naturalness and authenticity. We are seriously tired of everything artificial.
The textile decor is also dominated by natural fabrics with a natural texture, such as wool, linen, cotton. It is important that the textiles are tactilely pleasant, but besides that, they are delicate in their color scheme, without bright, flashy prints.
Rounded shapes
The trend for streamlined rounded shapes is also gaining momentum. For example, the most stylish shape of the sofa will be a crescent moon, arched openings have returned to apartments and houses, and in general, the waveform can be traced as a red thread in all fashionable interiors.
Rectangular shapes are a thing of the past. Everything around it becomes softer, and even the corners of the rooms are rounded, following fashion trends. We can say that the style of the 1970s has partly returned to us, so you can use elements of furniture of that era: tables, lamps, armchairs and rounded sofas. Everything new turns out to be forgotten old again.
Plants
Under the influence of self-isolation, a trend has emerged that can be easily explained: they stopped letting us out on the street, so now outdoor furniture is becoming the most welcome guest in the house. Bamboo, rattan and reeds are moving into apartments, and the best companion to wicker furniture is, of course, the abundance of living plants. Together they create an amazing conservatory feeling inside your home.
Handmade
Another trend, driven by the pandemic, is that we are more likely to pay attention to local brands and appreciate various handicrafts. In 2021, this idea will develop and strengthen. The history of things has become important for us: by whom they were created, from what, what inspired their creators, and what technologies were used. All this means that we are truly entering the era of conscious consumption. Of course, items made from recycled materials are held in high esteem.