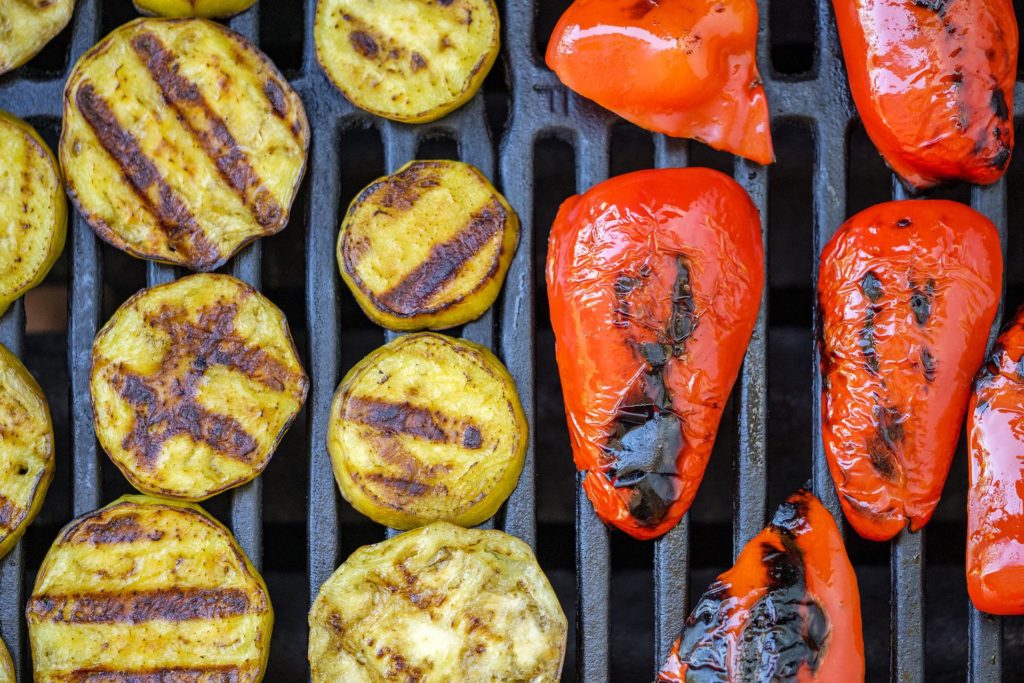 Smoky dishes are my biggest weakness. When traveling to nature, I always cook all products on the grill, and vegetables are no exception. Moreover, grilled eggplants are so simple, tasty and healthy. There is no need to invent or invent anything. The only addition that would be appropriate here is a light yogurt sauce with herbs. I suggest adding some mint, garlic and parsley
How to grill eggplant:
Ingredients:
400 g eggplant
100 g yoghurt
20 g parsley (leaves)
1 clove of garlic
10 g mint (leaves)
1 tbsp. l. olive oil
salt and pepper to taste
Grilled eggplant with yogurt sauce: a step-by-step recipe
Wash the eggplants and cut them lengthwise into strips 3-4 mm thick. Season with salt and pepper and drizzle with olive oil.
Place the eggplants on a grill rack and grill for 7-8 minutes, turning occasionally.
For the sauce, combine yogurt, minced garlic, and mint leaves. Serve the cooked eggplant with the sauce, sprinkle with finely chopped parsley.