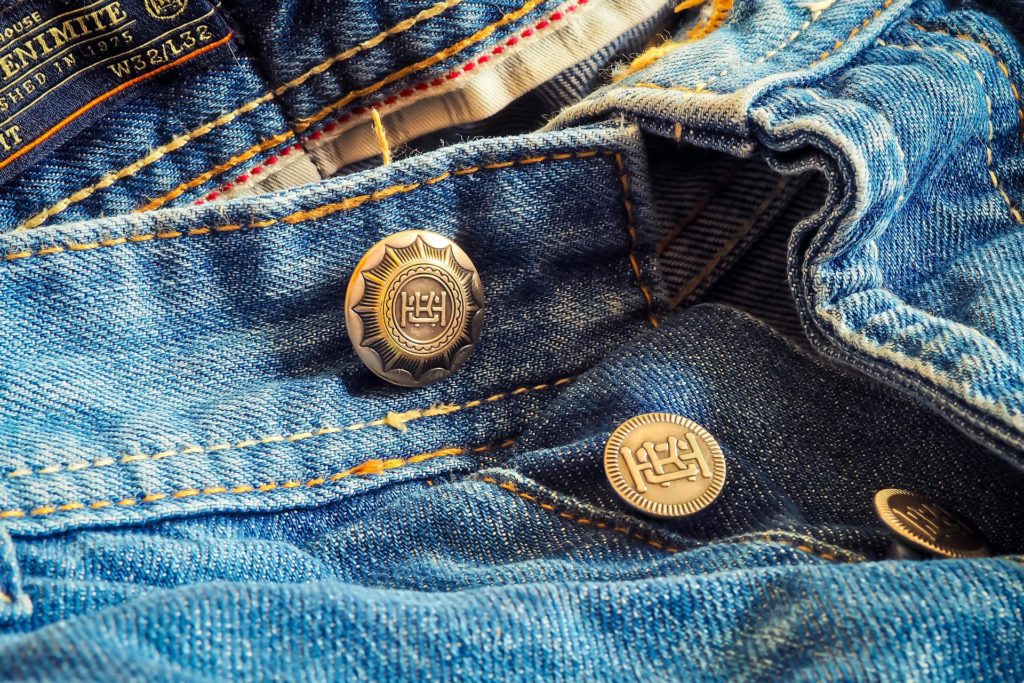 Autumn is almost here, so it's time to think about buying new jeans, without which no season is complete. In order not to make a mistake and buy a current model that will be useful to you every day, we suggest that you study the main trends in new collections of brands. In the autumn-winter 2022/2023 season, skinny jeans left the catwalk, instead, more baggy models appeared. Meanwhile, the low fit has taken hold in designer collections since the zero years and is replacing the inflated waist. Also, brands, as before, offer to choose practical and universal straight jeans, as well as look at elegant models with arrows and jeans made in the technique of patchwork sewing. We have collected the most fashionable jeans of the new season.
Wide
Despite the fact that in 2021 there were many skinny jeans in the collections of brands, they never took root in the wardrobes of fashionistas. In the new autumn-winter 2022/2023 season, designers suggest choosing wide models that will not restrict movement. In particular, Khaite showed baggy blue models that will become your base in the autumn wardrobe. Wear them with versatile t-shirts and oversized jackets, with knitted fitted tops and relaxed shirts. Meanwhile, wide-leg jeans can also easily fit into the evening dress code – combine them with translucent mesh tops with rhinestones, as Isabel Marant does. Or, on the contrary, choose elegant Givenchy denim paired with a monochromatic laconic top.
Low fit
The low fit, which appeared massively in the summer collections of brands, continues to be in the spotlight in the autumn-winter season. Designers, inspired by the aesthetics of the 2000s, offer different variations of jeans that show off the abs. Low-rise denim was once worn by Britney Spears, Shakira, Mariah Carey and Paris Hilton, and 20 years later, it is an integral part of the wardrobe of every modern it-girl. Emily Ratajkowski, Bella Hadid, and Hailey Bieber have already added trendy low-rise jeans to their wardrobes. We suggest you take a closer look at this trend in the collections of Versace, Philosophy di Lorenzo Serafini, Blumarine, Christian Dior, Gauchère and Diesel.
Patchwork
Jeans made in the patchwork technique are one of the main trends of autumn. Patchwork sewing, which combines several shades of denim at once – from light blue to black, was used by many brands in their collections. Yes, Etro showed loose jeans in all shades of blue. Meanwhile, the Lutz Huele collection featured two-tone low-rise denim, while Acne Studios showed their love for baggy, high-waisted distressed denim.
Direct
Straight jeans are a versatile style that flatters all body types and looks good with both flats and heels. Classic blue jeans with a high fit that will hide all the flaws and outline the advantages, you will find in the Maje collection. Valentino showed no less practical jeans, decorating them with small scuffs. If you have basic straight jeans in your wardrobe, bet on an unusual design. For example, take into account straight jeans from the Victoria Beckham collection, decorated with capital letters of the English brand.
With arrows
Jeans can be elegant. This is evidenced by the brand's fall-winter 2022/2023 collections, where jeans with arrows occupy an important position. They can be either with ironed arrows, like pants, or with a noticeable seam in the front, which visually stretches the leg. Dark blue jeans with elegant arrows can be found at Fendi – the brand offers to mix them with leather corset tops. Meanwhile, Alessandra Rich showed distressed blue denim paired with cropped turn-down collar jackets, while Kenneth Ize opted for basic blue denim for everyday wear.