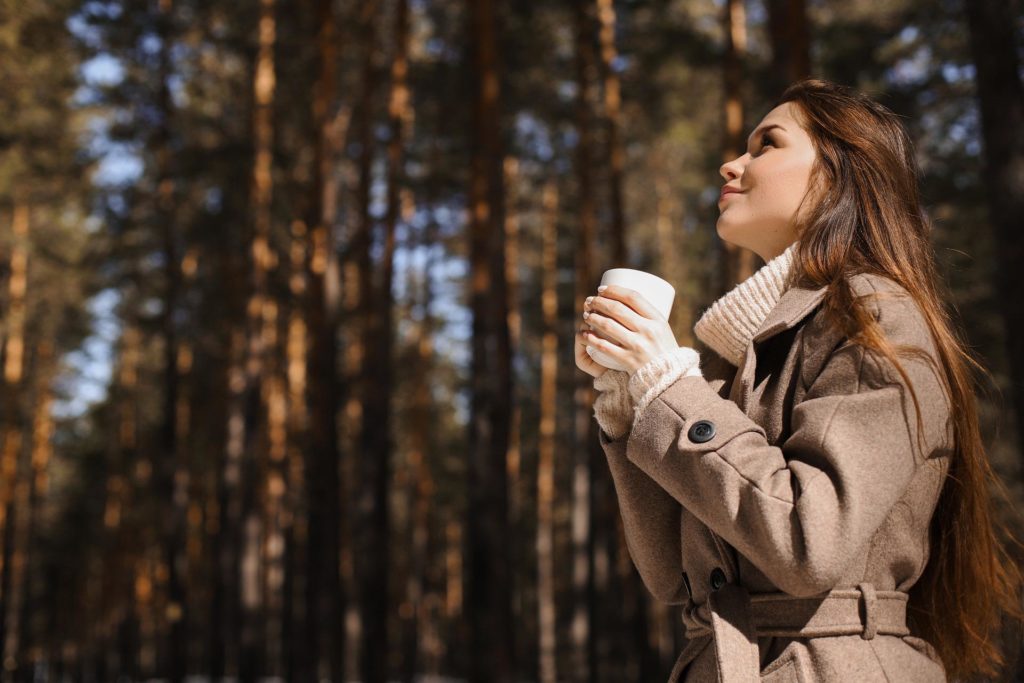 Every fashionista's secret trick in the cooler months is, of course, their outerwear assortment. Given the trends of jackets and coats for the fall of 2022, the effectiveness of your image this season is guaranteed. From Saint Laurent's bold biker jackets, Loewe's comfortable bombers to The Row's leather trenches and Bottega Veneta's bright eco-fur coats, we're talking about the main must-haves.
Cardigan
A little more than a century and a half ago, a cardigan had nothing to do with a woman's wardrobe. Knitted woolen jackets with a V-shaped neckline, without a collar and with buttons, appeared during the Crimean War, when there was a need to insulate the uniforms of English soldiers. Since that time, the cardigan has been significantly modernized (not without the participation of Coco Chanel) and has become an integral part of women's looks for absolutely all seasons.
Elongated cardigans, which are experiencing a real boom this year and are not even going to give up positions, are perfect for the first autumn days. Choose more basic shades, infantile patterns or granny cardigans, team with linen-style dresses and ankle boots, cargo pants and biker boots or knit trousers and loafers.
Oversize blazer
Blazers, as off the shoulder for men, first entered the mainstream in the 80s, but have undergone a marked transformation due to the trend towards minimalism in the last decade. Currently, such brands as Versace, Prada, Miu Miu, Alexander McQueen are boldly experimenting with blazers with the help of bright shades and non-banal cut.
Wool blazers are especially popular this season – they will definitely not let you freeze on a cool September evening.
Bomber
Following the fashion for the preppy style, bombers have returned to us. The jacket, which appeared in the 20th century as an element of the uniform of American pilots, and later became an integral part of subcultural movements (British skinheads, grunge, hip-hop, skateboarding and surfing), entered high fashion in the early 2000s thanks to Raf Simons. Bombers quickly established themselves as spring and fall wardrobe staples, but their popularity has faded significantly since 2016. For now.
Leather, sporty, oversize, elongated — today bombers confidently compete with trench coats, blazers and biker jackets. Rihanna and Hailey Bieber have already embraced the fashion comeback of the bomber, so you can officially take this as a green light for your stylish experiments as well.
Biker jacket
Biker style, which is generally considered timeless, nevertheless gains momentum and returns to the catwalks in a new interpretation every few decades. It was at its peak in the 1950s thanks to icons such as Elvis Presley and James Dean, followed by a reboot with the brands Von Dutch and AllSaints. Today, Julia Fox, Rosalia and Kourtney Kardashian have picked up this trend.
Brands such as Khaite, Saint Laurent, Alexander McQueen, JW Anderson and a number of others are advised to bet on biker style this fall. For those who do not dare to go for the total look, we recommend that you start with a quality leather jacket, biker boots or a bag like Balenciaga's Le Cagole, which went viral thanks to its campaign with Kim Kardashian.
Leather coat
The days of neutral and basic coats are gradually passing. This season, brands seem to have conspired on bold leather coats, from luscious fuchsia at Prada to rich red at Alexander McQueen.
Use this fashionable technique in your own interests when the sky is covered with gray clouds and heavy rains heat up. Bright colors will definitely lift your mood even on the gloomiest autumn day.
Fur coat
The closer to deep autumn, the brighter and fluffier our outerwear will become. Valentino, Stine Goya, Coperni, Fendi, Del Core, Emporio Armani will offer fur coats and fur coats to go into winter.
We advise you to take a closer look at eco-materials. Ethical shopping without sacrificing style is another important trend this year.