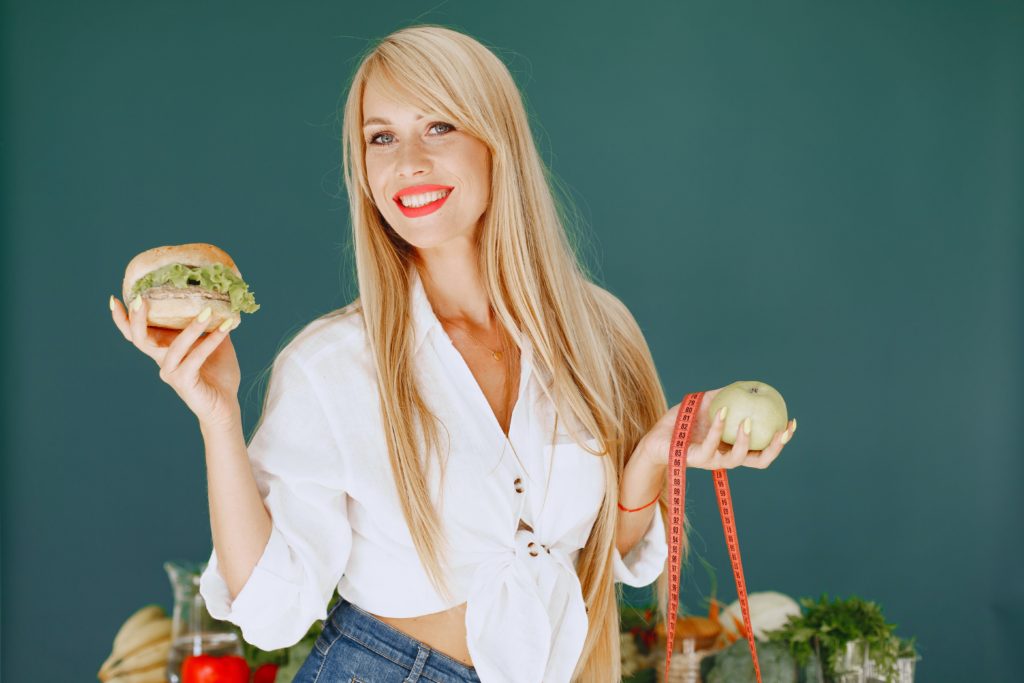 If everything is quite simple with the search for your beautician, hairdresser or colorist – experiments can be successful or not very good – then it is much more difficult to look for a doctor based on reviews: after all, health depends on the qualifications of a specialist.
When nutritional science became fashionable, I immediately became interested: there was a hope to finally sort out my bouquet of diagnoses and find my very own diet. After all, classical doctors are not particularly involved in this: their task is to choose the drug and dosage. And how to eat with this or that diagnosis is a patient's private affair (or the notorious "table number five").
In search of my nutritionist, I have visited, it seems, everyone – from the most stellar to the most unknown, but I could not stop at one of them, and I did not develop long-term relationships with any of them. Long story short: in the end, I decided to figure out the details myself and went to study as a nutritionist. But today, looking back, I can firmly say: the choice should not be emotional. Better to rely on certain criteria.
The nutritionist listens carefully.
Even if you do not have aggravating factors in the form of chronic diseases, and you just want to lose a couple of extra, according to your beliefs, kilograms, the person who sees you for the first time should not just listen to what your goal is, but show due interest in beliefs, on which this goal is based on. Sometimes this alone can take the entire consultation. Because a correctly formulated and meaningful goal for the patient is 99% of success in achieving it.
But if the first meeting looks like a presentation of the nutritionist himself and his unique method, then consider that for the purposes of a specialist you have approximately figured out (and they will be achieved). Many go straight to the standard protocol: measuring weight and height; bioimpedansometry (a combination of muscle and adipose tissue, water); the purpose of analyzes; a summary of the principles of a healthy lifestyle and the general ideology of a specialist. But when the client speaks, and the specialist listens with interest and asks clarifying questions, it is a good sign.
The nutritionist does not demonize dairy and gluten.
If a nutritionist from the doorway, without analysis and research, says that you need to immediately exclude dairy products and gluten from the diet, get up and leave. Simply because such a specialist is incompetent.
Nutritionist does not promote fashionable diets and dietary regimens
Keto diet, carnivore diet, low-carbohydrate or high-protein diet, blood type diet, and so on – if a nutritionist immediately tries to impose at least one of the above, this is an alarming sign. There are specific diagnoses in which a specific diet is indicated, but there is no specific research to support a healthy lifestyle. In general, reliable, research-proven healthy eating guidelines can be found in trusted sources such as WHO or the Eatwell Guide (NHS guidelines UK).
The nutritionist does not promise quick results.
If a nutritionist says that a result can be quickly achieved on his nutritional system, this is a wake-up call. In this case, it is important to clarify how long this result will last. And if the answer is "as long as you follow the regimen," then this is the road to an eating disorder. Because long-term restrictions are the best conditions for this ailment. It will be more expensive to supervise the RPP. And it's not just about money.
When looking for a nutritionist, it is important to remember: this is a person who knows about the properties of products and tries, together with the client, to build an individual (that is, unlike any other) favorable system of interaction of these products with the client's body. There is no one-size-fits-all diet. And even if a nutritionist has his own methodology based on evidence-based medicine, it is important to adapt it to a specific person, his body, habits, lifestyle and goals. But if the emphasis during work is on the exceptional features of the technique itself, and not on your body, keep looking.