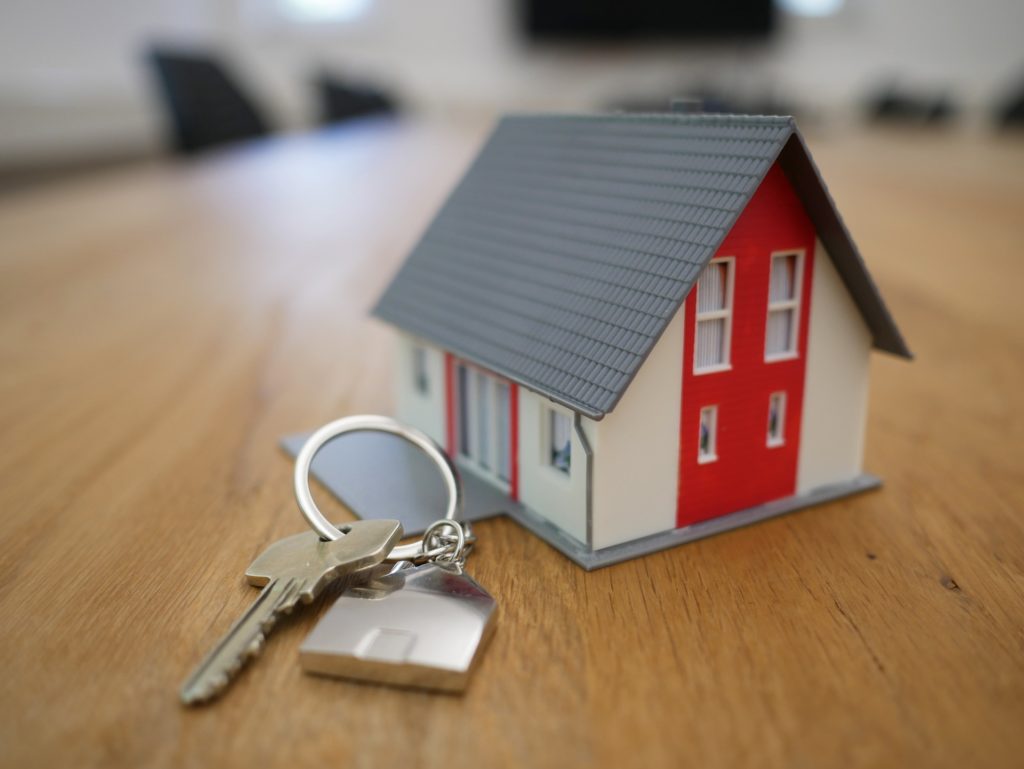 1. Types of housing
1.1. Apartments. The most common type of rental housing in the United States. They are located in apartment complexes owned by the management company with which you will enter into a lease agreement (in case of a positive decision). In such apartment complexes there is a leasing office – a place where potential tenants come in search of housing, they are met by a friendly employee, shows, tells what is free now, what is the cost, etc. Often in the apartment complexes there are a number of additional amenities (amenities): a rooftop (a relaxation area with sofas and a grill on the roof), a gym, a work room, a small cinema, a lounge where you can invite friends, and more. We even saw a bowling alley and a bouldering wall once. Renting a house in such complexes is more expensive. But you can find apartment complexes without additional amenities, where the cost of housing, respectively, will decrease proportionally. What are the advantages of such apartment complexes, in addition to the pleasant extras listed above? If, for example, your washing machine breaks down, the outlet does not work, or any other everyday problems arise, you calmly inform the management about this, and the issue is resolved simply and quickly. For example, our microwave broke. So they put a new one on the same day. A key stuck – after a couple of hours, an employee of the complex came and fixed everything. But, again, the complexes are different and the management in them too.
1.2. Condo. These are essentially the same apartments, only each condo has a private owner, and the condo owners jointly own the territory of the entire complex. Therefore, most often, when renting a condo, you enter into an agreement with its owner. Less commonly, condos are rented by managers of management companies. Housing prices tend to be lower here. The condo also has amenities. True, if something breaks with you, then you will most likely have to wait longer (depending on the good faith of the owner).
1.3. Houses. Also rented, but only by private owners.
1.4. Rooms (in the house / apartment). The most budget-friendly option that is great for students, for example. They also rent by private owners.
Now about the types of apartments. Here, it is not the number of rooms that counts, but the number of bedrooms. Those. allocate a studio, 1 (2, 3) bedroom apartment. Thus, 1 bedroom apartment is, in fact, a two-room apartment: there is a bedroom, a living room, usually connected to the kitchen, and a combined bathroom. Accordingly, in 2 and 3 bedrooms apartment bedrooms and possibly a bathroom are added.
Traditional (classic) one bedroom apartment assumes that all rooms will have at least one window (yes, there are often rooms without windows!), And the walls between these rooms will be, firstly, up to the ceiling, and, secondly , these are really walls.
The fact is that this type of apartment is often found, for example, open (urban) 1 bedroom. This means that the wall between the bedroom and the living room will not reach the ceiling, there is often no window in the bedroom itself, and it itself is very small in size.
You may also come across an apartment where one wall will be replaced by a door-slide. The bedroom in such an apartment is also, as a rule, smaller and may be without a window.
Why is that? Some of the apartments were transformed from a studio into one BD, where they tried their best to create the feeling of a second room. Whole complexes with such a layout are being built now. For example, in Seattle, where we live, a law has been passed according to which a bedroom cannot be called a bedroom if it does not have a window and a wardrobe (walk-in closet), so they came up with the concept of urban (open) 1 bedroom. This is a more budget-friendly housing option that can be great for a solo person. And more apartments can be crammed into the building.
A little more about the strangeness of local housing: we, for example, have no light in the bedroom, no light at all. There is no room in the ceiling for a light bulb. At first I did not notice, because it did not occur to me that this could happen. But then they explained to me that this is not uncommon in old-style houses. I had to buy lamps.
Of course, the photos from the websites of the apartment complexes look very beautiful and wonderful. In life, everything is a little simpler, without Photoshop.
2. Where to look for housing
There are two options here: online and offline.
2.1. Online search. The most popular online resource for finding housing is Zillow.сom, apartments.com, hotpads.com, craigslist.com. Here you need to take into account that the information will not always be up-to-date, therefore, if you liked something, call, clarify and be prepared for the fact that housing may already be rented out. Most relevant information is on craigslist. There is also the widest selection of private housing.
The standard rental period is usually 12 months (sometimes 9-24 months); if you need to rent a house for a shorter period, then it is better to go straight to craigslist and negotiate with private owners.
You can also look at the apartments directly on the websites of the apartment complexes, the names of which will pop up on Google maps, if you enter "apartments" in the search. Often on the site you can already see which apartments are available at the moment, with information about the layout (Floorplan), footage and cost.
2.2. Offline search. Oddly enough, not always all current housing can be viewed online, so we go to the fields. Often, beautiful photos of apartments on the site may not correspond to reality, so you need to double-check everything and look for yourself. Decide on the area, google the apartment complexes and go to the leasing offices. Often apartment complexes themselves place advertisements on the streets about the availability of affordable housing for rent.