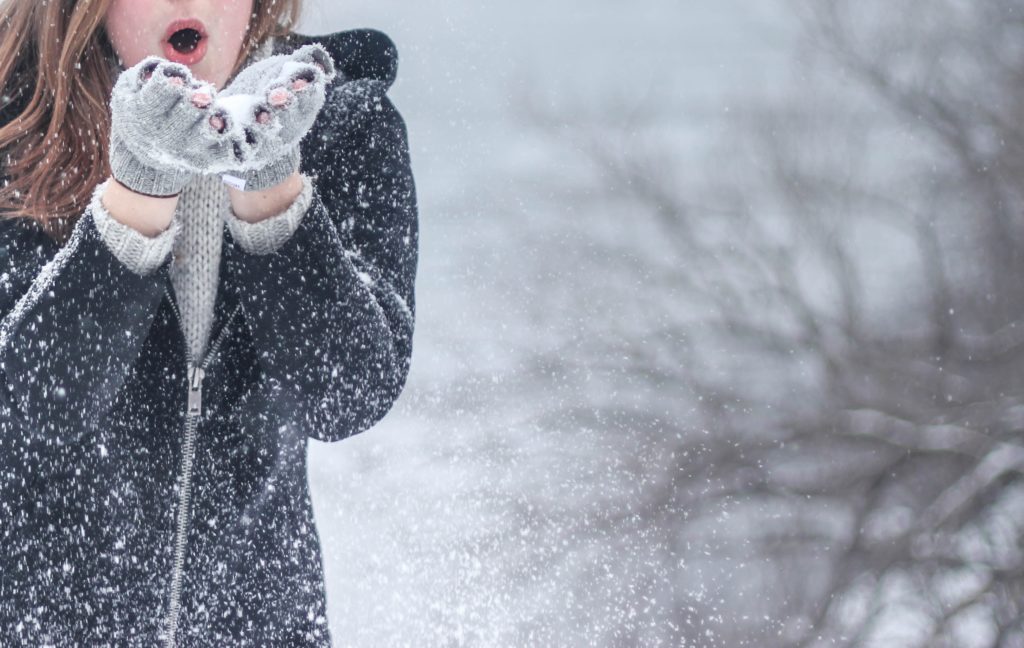 Born in June, I consciously considered myself a self-proclaimed ambassador of summer. Hair tousled after sea water, laconic swimsuits, ornate wicker bags and a mountain of sunscreen – this is what my routine usually looked like during my vacation. Running from winter to summer (and from summer to summer) was my favorite scenario. It is better to celebrate the New Year under a beach umbrella than to stomp under -20 on the city square, even with mulled wine, even in the company of friends. But there is nothing more ridiculous than our "never" beliefs. This is what I thought, for the first time in my life standing on skis at an altitude of 2000 meters above sea level. Hello, Erzurum! Hi, my most unexpected December travel experience. So, I'm at a ski resort, in a special outfit, surrounded by snow and clouds, which are loaded in the mountains. And you know what? I like!
And if you're only interested in one question, Why Erzurum, I'll start over.
A paradise for skiers
My absolute discovery of the year is the city in the east of Turkey, the fourth most populous in the country. And although it has about a million inhabitants, thanks to the natural landscape, it seems completely quiet, far from the crazy rhythm of the city's cities. The almost complete absence of industry and untouched nature contribute to the fact that people come here in the summer with yoga tours, horseback riding and trout fishing. However, the "hot" season here starts later: from November to April, when lovers of skiing and winter entertainment from around the world gather at Palandoken. The undoubted attraction of the young ski resort, located 4 km from Erzurum, are 22 trails: 8 "blue", 8 "red", 2 "black" and 4 more for off-piste skiing. The length of the largest route is 12 km, while the thickness of the snow cover in some parts of the resort reaches three meters.
All Palandoken trails are certified by the International Ski Federation, where athletes of the national team regularly train. But the peculiarity of the resort is that it feels absolutely comfortable for both professionals and beginners (like me). If you take an instructor, the probability that you will not just go skiing, but also go down from the top on your own is as close to reality as possible.
If you prefer boards or skis – no problem, you can rent them as well as a suit, helmet and goggles. In most hotels ski-pass is included in the price.
Incredible landscapes
I suppose that for skiers spacious slopes and lifts without queues may be enough for a good rest, but above all I love to change the picture, even for a short weekend. That is why I sincerely advise you to spend at least a day or two, rent a car and see the natural and architectural monuments in Erzurum and its surroundings. The Narman Peri Bacalari quarry, one of the three largest in the world, is 70 kilometers from the city.
Formed from soft stone, more like clay, under the influence of winds and moisture, today it resembles a bizarre civilization, where time seems to have stopped forever.
After your career, head to Turquoise Lake Tortum for lunch at a local water restaurant.
And be sure to make it to the waterfall, located 3 km from the lake. In the evening, when only the lights are visible and the water flows from the mountain gorge with a powerful current, a special magic happens. Such places are called places of power. I wanted to cry from what I saw. And I found no reason to restrain myself.
While walking around Erzurum, visit ancient fortresses, mosques and local bazaars. And do not forget to buy a necklace made of black stone, in Turkey, such jewelry is especially popular.
Gastronomic pleasure
Turkish cuisine is a separate topic. And although almost every meal I started and ended with Turkish coffee, I also had clear favorites among the dishes. I adore veal in any form, and Turkish chefs are real masters of its preparation.
A small warning: alcohol is strict in this area, and you won't find a bottle of hard liquor in any municipal hotel or restaurant. So tune in to Turkish tea, which is invigorating no worse than a glass of red wine, and mountains of sweets, which are unlikely to try for 7-10 days.
And I, returning home and looking at photos from Palandoken, catch myself thinking that every trip is like a little life. And how good it is sometimes to challenge yourself and go boldly to meet new experiences. Invaluable luxury!