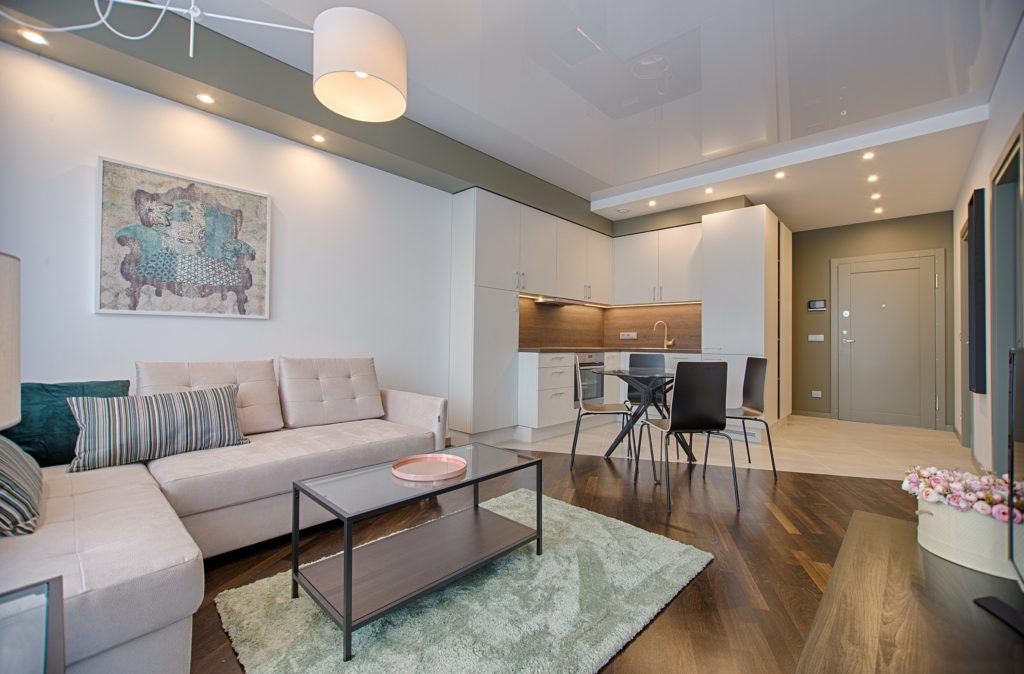 Interior style is a key detail that should be determined at the initial stage of interior design. It is worth noting that today monostyle is increasingly receding into the background, giving way to a harmonious combination of different styles, based on which new design concepts are created.
Creating your own unique style is not an easy task, as it involves an organic combination of the main trends of the most popular trends.
In this article, we will look at current trends and trends that will be combined in the interior in 2022.
Eco
Natural materials of natural shades are an integral part of the interior, which is always based on flowerpots, fresh flowers or plant compositions. When it comes to furniture decoration, preference should be given to quality materials made of rattan, wood or stone. But when choosing decor elements for lighting, eco-style can be combined with massive chandeliers that will look great indoors and attract attention. We also advise you to look closely at the stylized lamps with a multi-level lighting system.
Eco-style design elements will suit fans of a healthy lifestyle.
Hi-tech
Created for those who keep up with innovation. Functional technologies are perfectly combined with modern design. This style is characterized by minimalism, which is characterized by a simple but carefully thought-out interior. Characteristic features are glass partitions, furniture-transformers and the availability of free space with beautiful lighting. The color palette includes mostly solid colors of black and white tones and shades of chocolate.
This style is perfect for people who appreciate conciseness, functionality and simplicity of design.
Loft
Loft is a combination of innovative technology and vintage style. The main features of the interior include open planning, zoning of the space due to transparent decorative partitions and color variety. The decoration is dominated by untreated textures, bricks, plaster and pipes. Decorative white brick walls in 2022 – one of the trends that will make the room simpler and more atmospheric. When using vintage elements, you should focus on one quality item, such as a coffee table or dressing table or an old chandelier.
Loft will appeal to fans of experiments with individual elements of decor.
Minimalism
Thanks to easy integration into other styles, today this direction is one of the most popular. A characteristic feature is the maximization of space, the functionality of each interior item, large panoramic windows and good lighting. The same rules apply to wall decoration, so you should avoid bright wallpaper or any image of flowers or patterns. Finishing materials must include plastic, glass, chrome or ceramic.
Minimalist interior is a great solution for those who prefer lightness and do not like complex decor elements.
Scandi
This style is perfect for both large country houses and small apartments. It provides an incredible number of interpretations for the organization of space, creating a cozy and concise interior.
Scandas are chosen for you by people whose philosophy is a harmonious union with nature.
It is worth noting that in the pursuit of trends it is important not to lose individuality. In addition to a balanced style, the interior should also be functional and rationally combine the most popular and dissimilar design trends.