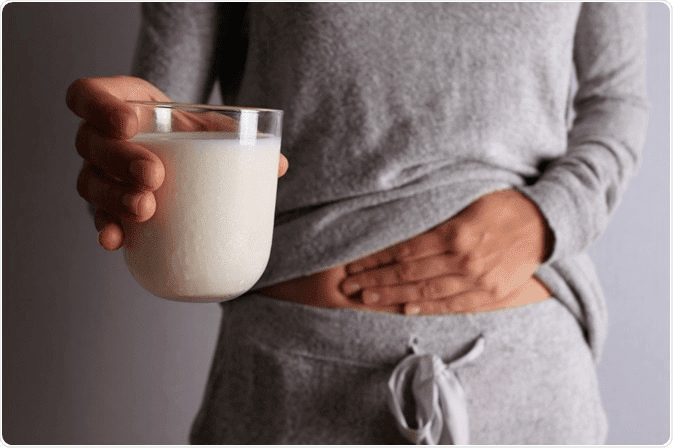 Market shelves are increasingly filled with products labeled "Lactose Free", and at the doctor's appointment more and more often the phrase is heard: "Tests show me lactose intolerance, but I always eat dairy products and feel great." How to understand the endless flow of information and what to do if you really come across such a diagnosis? Lactose intolerance is a clinical syndrome in which the intake of lactose or food containing lactose causes symptoms such as abdominal pain, bloating, flatulence, nausea, diarrhea.
Lactose (milk sugar) is a disaccharide that is broken down by the enzyme lactase, located on the surface of the microvilli of the small intestine. In people with low lactase activity, up to 75% of lactose passes undigested
through the small intestine to the cecum, depending on the amount of lactose absorbed. Genetic test (genotypes C / C, T / C, T / T) indicates stable or non-constant activity of the enzyme. It does not take much time, but its disadvantage is that the test does not assess the symptoms and in itself can not be a reason for dietary treatment.
The goal of treating patients with intolerance is to eliminate the symptoms
while maintaining calcium and vitamin D intake.
Limit the use of lactose in the diet.
There are dairy products with low lactose content (for example, aged and
white young cheeses, butter).
The amount of lactose in tablets, where it is used as a supplement, is so
small that there is no reason to believe that it will cause symptoms (however, the possibility of an individual reaction is still not excluded).
Watch for hidden lactose. Read the composition and labeling. First of all,
we are talking about butter products, dressings, breakfast cereals, semi-
finished products, food mixes.
Patients who avoid dairy products and do not get enough calcium and vitamin D should increase their intake of calcium-rich foods, or consider adding supplements to their diet. High concentrations of calcium are concentrated in foods such as spinach, chard, dried figs, tofu, sesame seeds, sardines, mackerel, salmon.