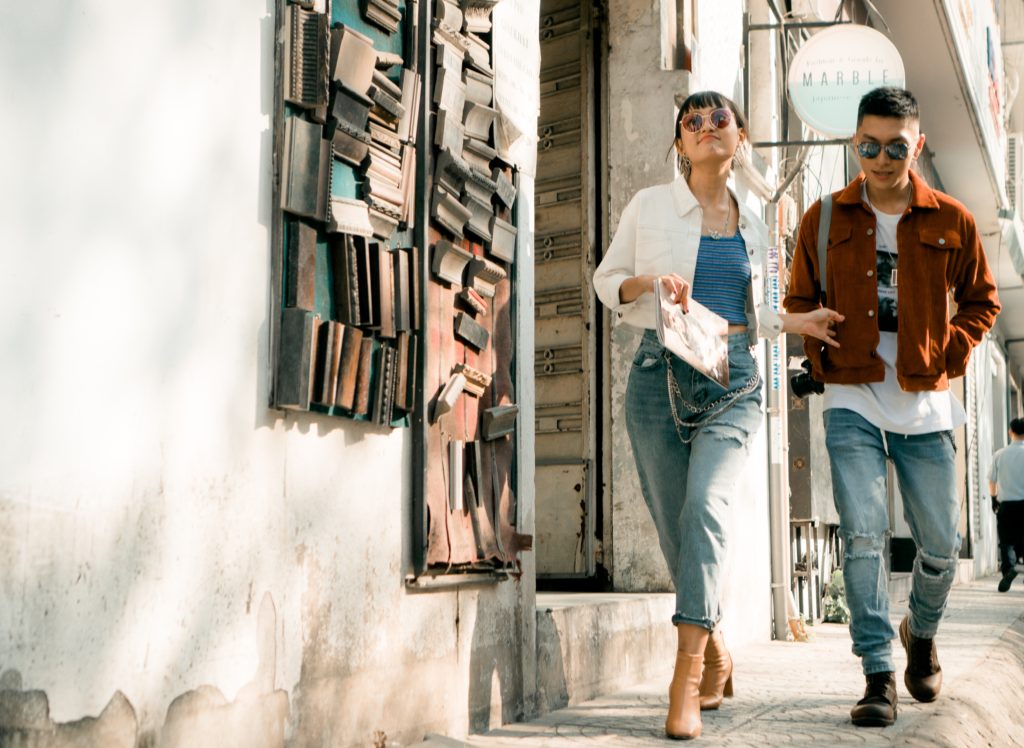 The off-season is the perfect time to experiment with fashion. After all, the weather disposes to multi-layered combinations that almost always look advantageous, to mixing color palettes of different seasons, as well as to a mix of contrasting textures. These and other techniques are actively used by street style heroines and clearly demonstrate to us how to diversify their images during the transition from summer to autumn.
Jumper + shorts
Knitwear continues to confidently master the space in our dressing rooms. In the fall, it will naturally become even more, so as a warm-up it is already possible (and necessary) to wear thin knitted jumpers and cardigans in a relaxed mix with denim shorts and ankle boots. And in the evening, all this can be supplemented with another stylish accent element – an oversized jacket.
Bright colours
The reasoning that bright colors are appropriate only in the spring-summer season is a constant in the fashion world. But even if you are in the group of those who believe that from September to February it is worth choosing only natural beige or gray-black colors, do not rush to dress up in these noble, but still a little boring colors. Late August and September are the perfect time to wear berry-colored turtlenecks, flowing colored cardigans and colored jeans. In the rays of the autumn sun, this whole palette takes on a new look and begins to play with deeper colors.
Bra + top shirt
Over the summer, many have become so accustomed to comfortable crop tops that they do not want to part with them for the next eight to nine months. The time of separation can be shortened a little: the combination of bras and ultra-short tops with tops shirts, denim jackets and jackets are becoming quite relevant this September.
Mini skirt + ankle boots
Boots contrasting with bare feet are a rather old but still very effective stylistic device. This fall, a mix of ankle boots, a mini-skirt, a basic T-shirt and a jacket from the men's shoulder in XXL size looks especially trendy.
Dress + golf
Do not rush to send summer dresses to the far box, because thanks to the active presence in the collections of brands of knitwear, they can be "insulated" and taken with you in the autumn season. The most popular tricks this year are golf worn under a sundress with thin straps, as well as a loose cardigan thrown over a weightless dress in a romantic style.