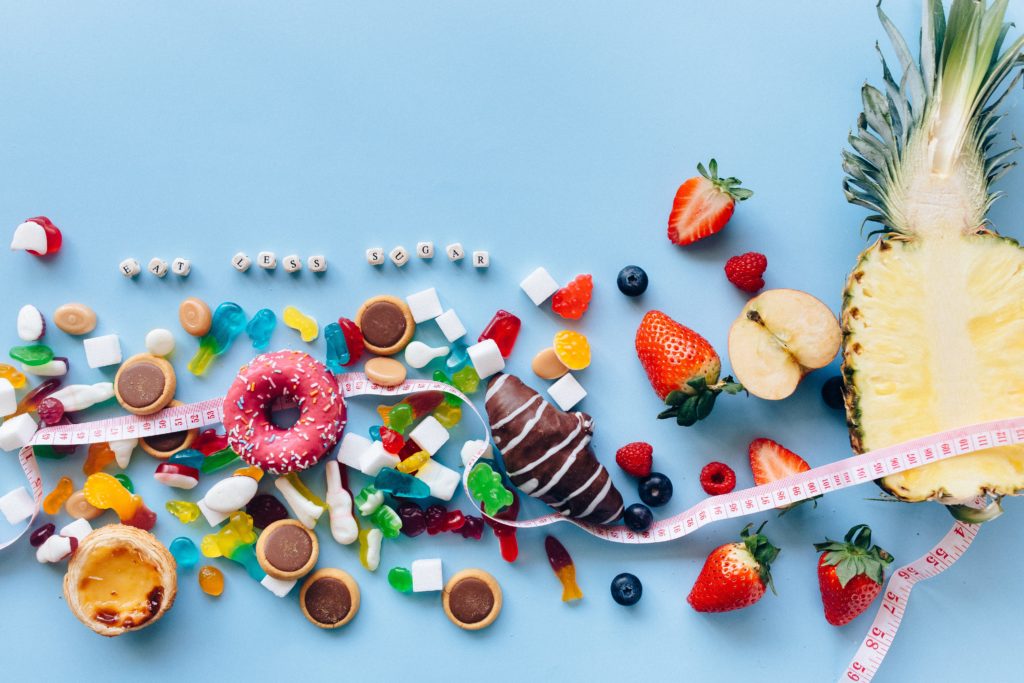 The anti-sugar diet popular in the United States by fitness trainer Jorge Cruz is somewhat similar to low-carbohydrate diets, which are admired by many women around the world. However, it has its own zest. Cruz was especially careful to make the right, in his opinion, diet and called it "100". This includes the basic principle of the dietary system.
How to eat?
According to the Cruz diet, to successfully lose weight a person needs to seriously reduce the "sugar calories" – up to 100 per day. And it's not just the consumption of sugar, because it is contained, for example, in apples or oranges. Jorge believes that calories affect our body in different ways. In particular, sugar is deposited in the form of fat in the abdomen and prevents the creation of a slender figure.
To calculate the "sugar calories" is simple: you need to look at the content of carbohydrates in the product and multiply their number by four. If one apple contains 20 g of carbohydrates, the "sugar calories" will be 80. Interestingly, a glass of red wine contains only 14 "sugar calories" and a glass of cream – 16. Therefore, Cruz does not forbid sometimes to treat yourself to such delicacies.
What is the hardest?
At first glance, the anti-sugar diet may seem simple, but in fact to give up your favorite sweets, and in addition, fruit, will be difficult. Jorge notes that every day you have to choose between an apple and a portion of rice, as well as constantly eat eggs, cheese, lettuce and meat, which are very high in protein and fat.
"It's about insulin. Everyone thinks that you need to eat less and move more during weight loss. But calories will not run away. No matter how much we like balance, it does not exist in calories. Not all of them are the same, "said the expert.
The benefits of diet
To make it easier to count "sugar calories", the fitness expert developed special tables, which are in his book called "100". It also describes interesting recipes that will help to prepare dietary sweets without "sugar calories". For example, to bake a useful muffin, you should replace ordinary flour with flaxseed and use stevia extract instead of sugar. And to make chicken breast more dietary, use coconut oil. Yes, your diet will be more varied.
Following an anti-sugar diet, you can not do without willpower. However, a nice bonus awaits you: the expert promises that in a month you will lose about 8 kg. By the way, the diet "100" allows you to lose weight in your sleep. To do this, eat only special cocktails one day a week – the pounds will melt even at night!