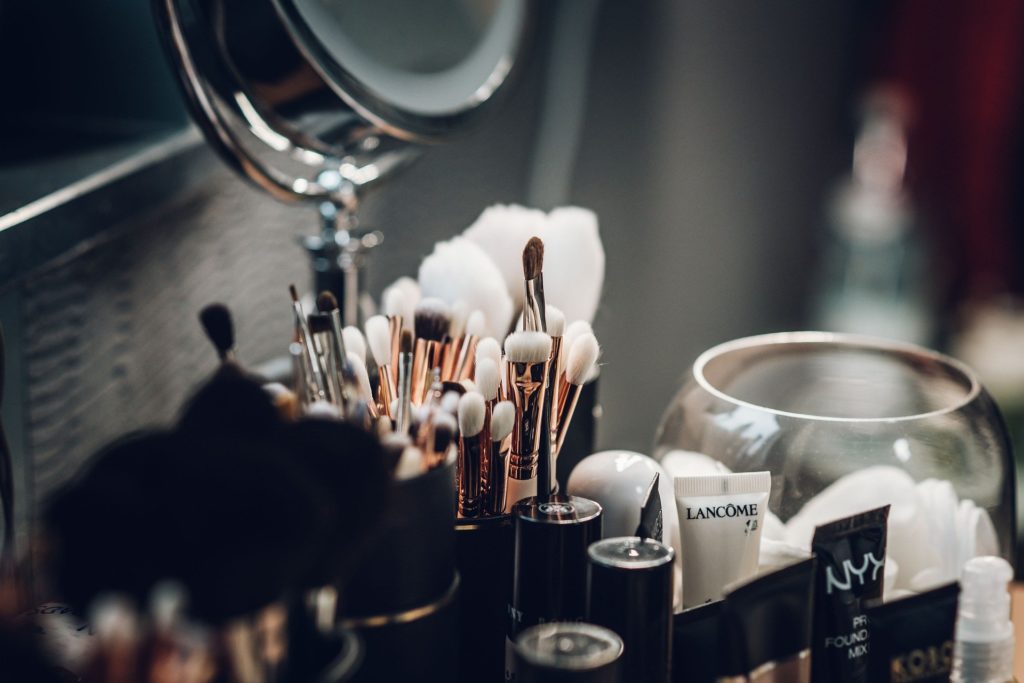 Despite the awareness of microplastics that surrounds us everywhere, many consumers still do not realize how much of it is still present in our beauty products.
If you wore sunscreen this morning, chances are you are now wearing billions of microplastics on your face and body. According to the Plastic Soup Foundation, a Danish company that fights microplastics in water, a single bottle of sunscreen can contain up to 100 tons of intentionally added microplastics particles, which are used to bind ingredients, form a thin coating on the skin and ensure water resistance. If you are lucky enough to have a beach vacation (or are already there), then you will not be able to avoid it. In fact, spending at least a month without plastic is a problematic idea for anyone buying cosmetics. And it's not just about the packaging. Despite the ban on the use of plastic microbeads in several countries, such as the USA and the UK (which includes particles up to 5 mm), many cosmetic products are still filled with such tiny plastic particles that they cannot be seen with the naked eye, but this fact is not enough to influence this problem at the legislative level.
According to the latest research by the Plastic Soup Foundation, about 83% of sunscreens, 80% of hand sanitizers, 71% of shampoos and 61% of face creams contain microplastics. When in doubt, download the Beat the Microbead app and scan the ingredient list for any product in your bathroom. The result will shock you.
"But why should consumers feel guilty? After all, they just buy what is offered to them, "asks Sean Sutherland, co-founder of A Plastic Planet. "What choice do we have? The industry has been relinquishing responsibility for decades." And this is a difficult question. "The deliberate addition of microplastics is a new topic," explains Madhuri Prabhakar, an activist at the Plastic Soup Foundation. "And our awareness of the impact of microplastics on the environment and our health is very recent." Although there are alternative ingredients, microplastic additions are cheaper and more readily available. In addition, Prabhakar notes that there is no consensus on what microplastics really are. The term is derived from "microlitter", which means degraded plastic particles entering the ocean. But at the same time, microplastic does not mean the same thing, and given the microparticles invisible to the human eye, it is quite difficult to understand what is meant by what we call "microplastic". Add to that the complex names of the chemicals and, in Prabhakar's words, "brands are sometimes shocked to discover that they are using plastic particles in their products." Moreover, she adds, "regulating this issue is a challenge as the intentional use of microplastics grows and new types are introduced to the market every day."
Why is this a problem?
Does it matter that we, without knowing it, are smearing ourselves with plastic? Some scientists have a strong opinion on this matter. Dr. Heather Leslie, a renowned ecotoxicologist at Vrije Universiteit Amsterdam in the Netherlands, explains that "those who use leave-in cosmetics tend to have a low or very low micrometer range" (one micrometer equals one thousandth of a millimeter). The smaller the particles, the more dangerous they are, because if they become less than 10 micrometers, "they are more likely to be able to penetrate biological membranes." In other words, microplastic particles can literally get under the skin.
While there is no conclusive evidence for the effects of microplastics on human health, "it is scientifically plausible and could affect future generations," says Dr. Leslie. "We urgently need to fill the knowledge gap." Her current research paper investigates the effects of microplastics on the human immune system. "If it were food, the supermarket wouldn't be able to sell it without knowing all about food safety," adds Joe Chidley, an analytical chemist and founder of Beauty Kitchen, which is plastic free on the inside and outside. "It is very dangerous to hide behind a lack of information."
And, of course, the impact on the environment. Just as humans risk swallowing small particles of plastic, the underwater world is in no less danger. Research shows that nanoplastics – particles ranging in size from 0.001 to 0.1 micrometers – can interfere with the biological processes of both freshwater and marine animals. And as soon as the nanoplastic enters the animal's body, it becomes part of the food chain and can move upward along it. As scientists rush to create an instrument to measure the concentration of microplastics in the ocean, we know that "this damage is irreversible," says Prabhakar. "You can't get rid of it when the microplastic is already in the water. Therefore, we must be especially careful to avoid contamination. "
Is there a way out?
The good news is that the European Union is preparing legislation to ban the use of microplastics in cosmetics, detergents, paints and pesticides that pose a risk to the environment and human health. The bad news is that this law will not be in effect until at least 2026 and will not apply to microplastic particles smaller than 0.1 micrometers – the plastic considered to be the most dangerous. But there is a loophole: "Brands are expected to use less plastic or liquid form," explains Prabhakar.
Fortunately, there are alternatives to sunscreen and other cosmetic products that contain microplastic particles. The leaders of the revolution are small brands whose history began when their founders were horrified by lists of ingredients filled with plastic. When Danish Jochem Hes, co-founder of Naïf and father of four, learned that there was no baby care product without hazardous ingredients, he created his own product. He admits that avoiding plastic is the hard, but the only way. The Naïf range, certified by B-Corp, includes sunscreens, hair care products, skin care products and wipes packaged in bioplastic. These funds are available in Europe and Asia. Along with Beauty Kitchen, Weleda and some 138 other brands that are certified microplastics-free by the Beat the Microbead app. How can we, as consumers, influence the situation? "As buyers we have one responsibility," Sutherland says. "We make choices by spending money." She also advises using social media to talk about brands that use microplastics. "Ask them what they do with microplastics. Tell them to remove him from the lineup. " Perhaps the pressure from consumers will be enough. "Awareness is growing rapidly," says Prabhakar. – There will come a time when big brands will not be able to ignore it. And they will produce what is sold. "