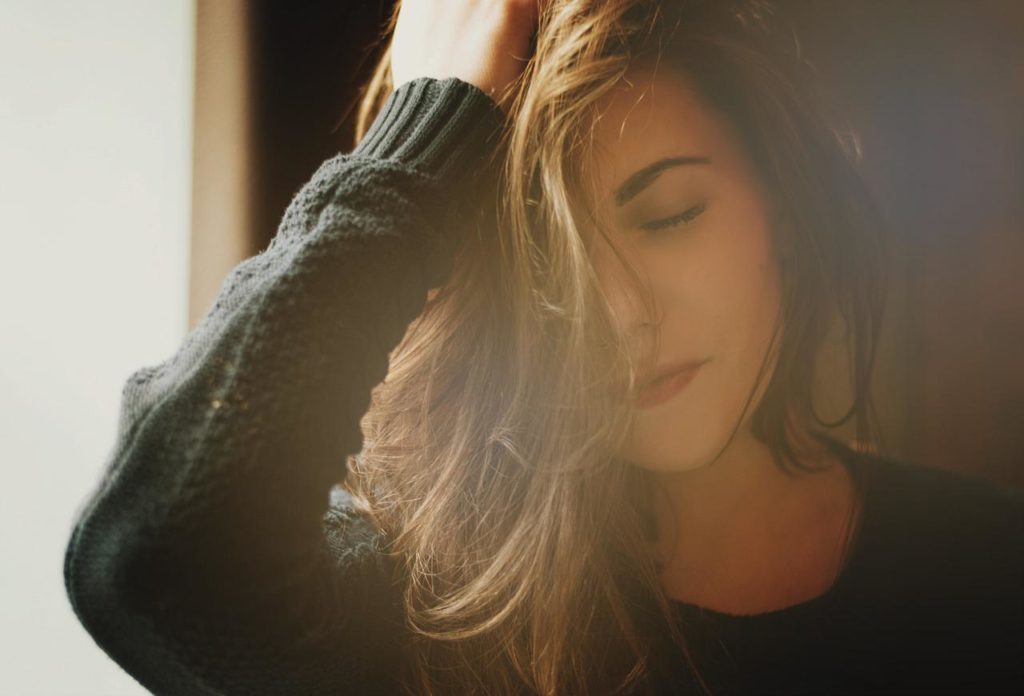 It's hard to imagine a more versatile hairstyle than braids. They are great for both casual and evening looks. They are often chosen for publication by the sisters Hadid, Nicole Kidman, Eva Longoria, Cara Delevingne, Kim Kardashian, Blake Lively. Today there are many types and techniques of weaving. Today we propose to learn how to braid a fishtail braid.
1. Tie your hair into a bun at the back of your head, then divide it into two equal halves.
2. From the outside of the hair in your left hand, take a thin section and add it to the section in your right hand. Do the same for the second side.
3. Try to keep all the strands the same size. This will make your hairstyle more symmetrical and neat.