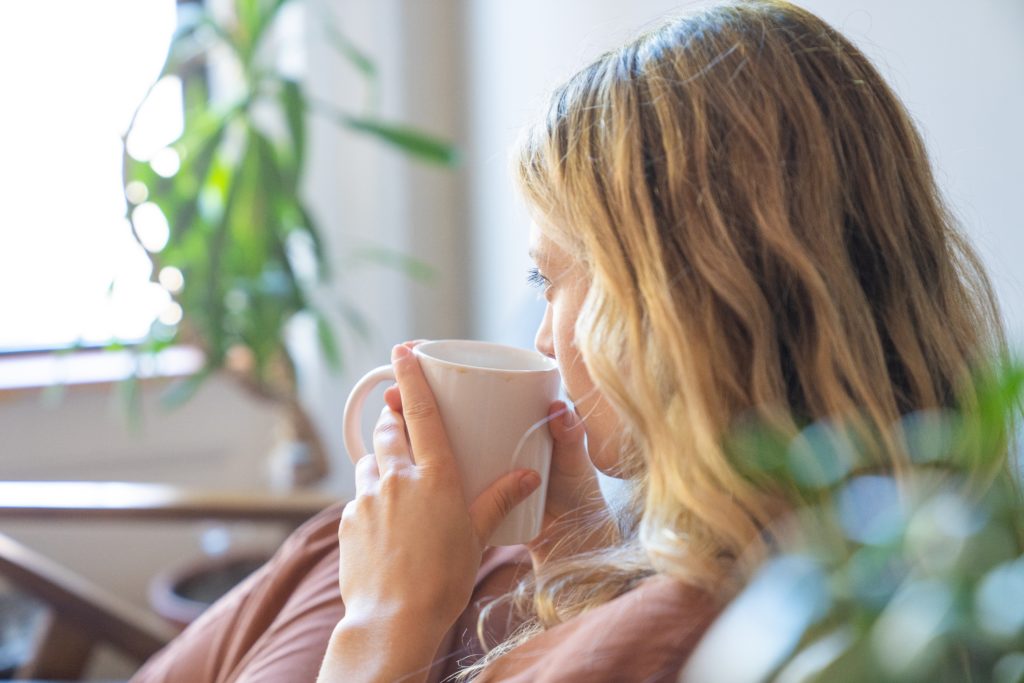 In their search for healthy alternatives to caffeine, many drinkers have tried a variety of options. Chicory has become one of the most affordable and closest to the taste of coffee substitutes. Despite the fact that coffee with chicory has been around for more than two centuries, it remains a favorite alternative for many who have decided to reduce their caffeine intake and stabilize their vital signs. And no matter how useful this drink is considered, it also has a reverse side of the coin, which we will talk about in our material.
What is chicory coffee?
Before you understand the useful and not very good qualities of a caffeine substitute, you should know what this chicory is in general, and how an analogue of coffee is obtained from it.
Chicory coffee is a drink made from chicory root that is roasted, ground, and then brewed. The chicory itself is a blue or light purple-flowered plant that is often found in the field. Wild chicory is also often used in salads, but that's another story.
The history of chicory coffee is not entirely clear; it is believed to have originated in the 1800s in France during a massive coffee shortage. Desperate to find a similar substitute, people began to mix chicory roots into their coffee to get at least a semblance of their favorite drink. Years later, during the Civil War, it also became popular in New Orleans when the city ran out of coffee after a Union naval blockade closed off one of their ports. Today, chicory coffee can still be found in many parts of the world and is often used as an alternative to regular decaf coffee.
The health benefits of chicory coffee
contains Many Healthy Nutrients
One raw chicory root that is subsequently used to make the drink includes inulin, a type of prebiotic fiber that has been linked to increased weight loss and better gut health. It also contains manganese and vitamin B6, which are both responsible for brain health.
Improves the health of the digestive system
Chicory root is a good source of fiber that can improve several aspects of your digestive health. For example, improve the gut microbiome, and inulin fiber, a type of prebiotic, promotes the growth of beneficial bacteria in the gut. Research also shows that chicory can help improve bowel function and reduce constipation.
Reduces blood sugar
Inulin not only solves bowel problems, but also helps control blood sugar levels. Although research on the effects of inulin from chicory on blood sugar is limited, several other studies have shown that inulin may have beneficial effects on blood sugar and insulin resistance. Insulin resistance, which occurs when insulin levels are high for a long time, can reduce the effectiveness of this hormone and lead to high blood sugar levels.
Helps Reduce Inflammation
The inflammatory process in the body is its normal reaction, but if inflammation becomes chronic, then diseases such as cancer, diabetes and heart disease occur. Chicory root has anti-inflammatory properties and may help reduce inflammation.
It does not contain caffeine
This is probably the main reason why chicory coffee has become so popular in the modern world. This drink is naturally caffeine-free. Regular coffee is made from coffee beans that are roasted, ground, and turned into coffee. One cup of coffee contains about 95 milligrams of caffeine. Consuming large amounts of caffeine causes side effects such as nausea, anxiety, heart palpitations, anxiety, and insomnia.
How can coffee with chicory harm?
Like all healthy products, coffee with chicory has practically no contraindications, but no one has canceled the allergic reaction. This drink can be a potent allergen for people who have a reaction to ragweed pollen or birch blossom. Chicory can cause an allergic reaction in some people, causing symptoms such as pain, swelling, and tingling in the mouth. So before trying a coffee alternative, take your allergy history up.
In general, chicory coffee is in no way inferior to ordinary coffee, only it carries more benefits for the body.