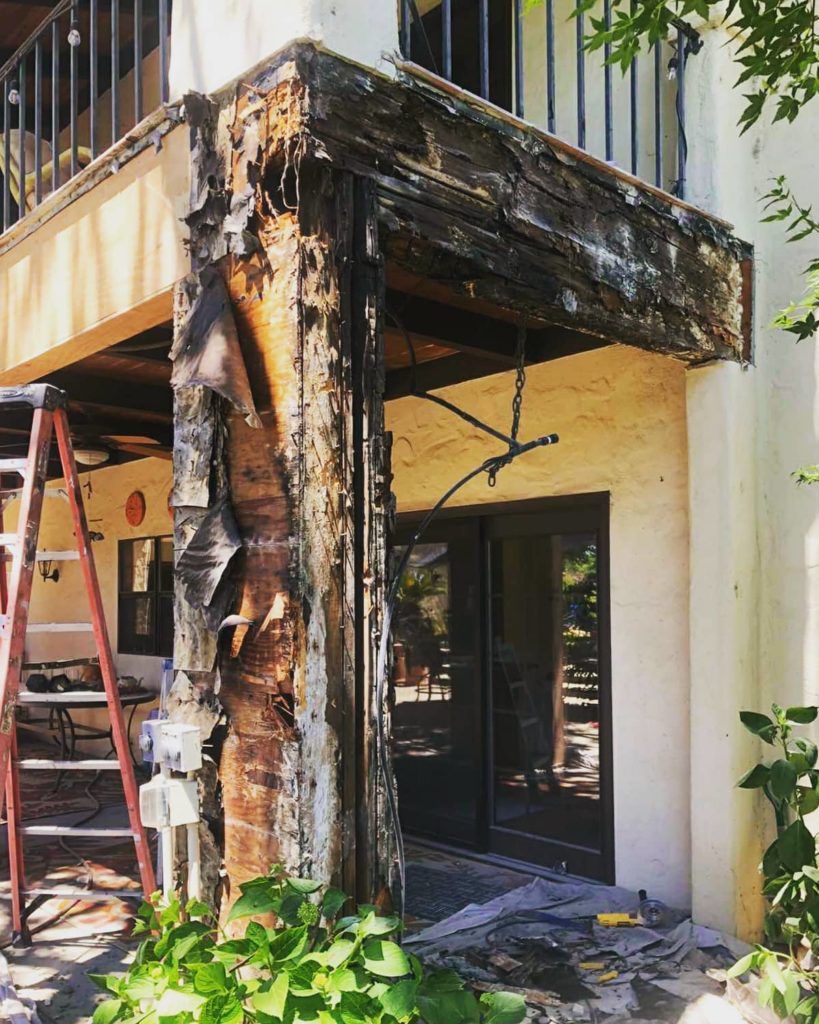 Dry rot is the term used to describe rotten wood, specifically in the context of construction. This "wood rot" affects all wood members exposed to the elements, such as rain, sun and wind. A destructive fungus develops, damaging the wood, which leads to the condition that we know today as "dry rot". These conditions develop due to continuous moisture exposure from rain, sprinklers, roof leaks, plumbing leaks or gutter/ downspout malfunction.
How Does Dry Rot Spread?
The dry rot fungus produces spores, which are spread through the air. They will germinate if they land on wood that's been exposed to a high level of moisture from one of these 3 sources:
The wood was not properly kiln-dried before being used in construction, to lower its moisture content below 20 percent.

The location of the wood is an area of the home with excessive humidity.

There has been direct contact with large quantities of water, for example, flooding from a burst pipe.
In order to grow, the spores need not only moisture, but also a food source (wood), oxygen, and preferably warm temperatures (between 71 and 77 degrees Fahrenheit is ideal). If not stopped, dry rot will weaken the wood to a point that it could literally disintegrate.
Dry rot can be found in many areas of a home or stucture, including: windows, doors, siding, decks, patios, beams, roofing, and framing. Poor house maintenance will help speed up rot accumulation and water damage, increasing future repair costs.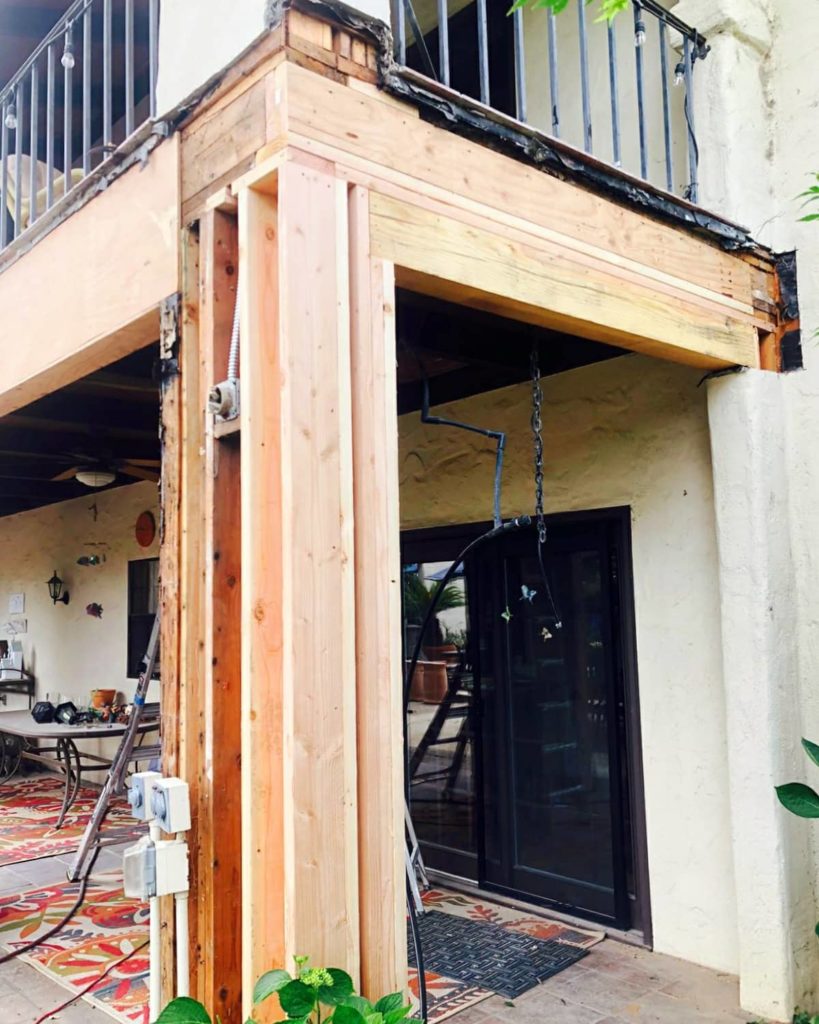 Here at Good Life, we are a leader in dry rot repair, serving the greater Sacramento area and the surrounding counties. If you are preparing your home for sale or are a proactive homeowner, we are here to advise and provide professional repair services. We offer evaluations, estimates, project coordination, and timely job completion, depending on your needs and requirements.
Service Regions
Sacramento, Elk Grove, Rancho Cordova, Carmichael, Folsom, El Dorado Hills, Granite Bay, Loomis, Auburn, Rocklin, Lincoln, Roseville, Citrus Heights, Natomas, Davis, Woodland, West Sacramento, South Sacramento, Orangevale, Vacaville, Placerville