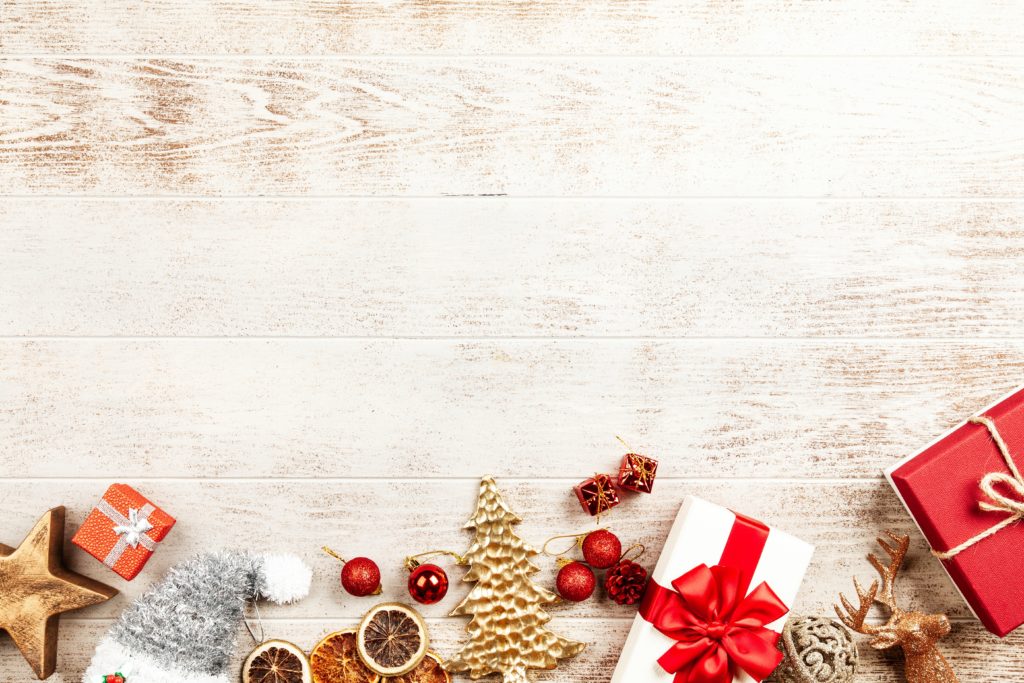 On the eve of perhaps the most magical, long-awaited holidays beloved by adults and kids, we enjoy the sweet, pleasant chores associated with the arrival of Christmas. The aromas of pine needles and tangerines floating in the air create a special atmosphere, which you would certainly want to supplement with cute little things – to make a fabulous corner out of a familiar everyday dwelling, even a city apartment.
Everyone creates festive decorations in their own way. Some people like the ready-made, commercially available Christmas decor, others with love with the whole family make interior decorations with their own hands. If you are in the second category, then today we will share with you inspiring ideas for decorating your home and garden.
Christmas wreath
Front door decoration is one of the main symbols of Christmas.
Now huge Christmas wreaths and tiny cute wreaths, a talisman against the evil eye and an unkind word, are made of any materials:
bows;
tinsel;
Christmas balls;
sweets and gingerbread;
stars and flowers.
Can't weave? Decorate any hoop, old hoop, bend a wire circle. A luxurious wreath for Christmas comes from an old bicycle wheel.
Sock-boot
Of course, old felt boots, trimmed with sequins and tinsel, and ordinary red socks are also hung up. But, if you want to celebrate Christmas elegantly and beautifully, then set aside literally a quarter of an hour to make a festive attribute:
Home decoration for Christmas, this fun mess with fantasies splashing in ideas, creates that very atmosphere of miracle, expectation of magic.
Glowing ideas for a bright holiday
In addition to the popular Christmas paraphernalia in the form of sparkling tinsel, coniferous branches, Christmas tree decorations and all kinds of handicraft decorations made of paper, textiles, natural materials, great attention is paid to light "special effects" in the New Year's atmosphere at home. Simply put, festive illumination. Let there be light!
Candles, flashing colored lights, electric garlands, lanterns, LED strips, improvised lamps from improvised means, stylized Christmas crafts with lights inside, enliven our house, courtyard and garden for Christmas, creating an absolutely amazing fairy-tale mood.
The flickering light of candles lit on Christmas Eve is a kind of ritual of purification, protection, symbolizing the soul of the Savior. On the other hand, the living flame of fire creates an indescribable feeling of comfort, home warmth. Candles are used to decorate the place of the festive meal, where all home and invited guests gather for Christmas dinner.
Each hemp and branch – a Christmas light
For the lighting design for Christmas of the winter courtyard and the local area – the steps of the porch and the cleared path leading to the house – they use such ice candlesticks, which are very easy to build with your own hands.
Fans of practical, uncomplicated solutions will find the option of festive illumination with LED strips suitable for street lighting. They decorate tree trunks, fences, arched structures, the entrance area of ​​the house.
Interesting drawings are made from multi-colored ribbons:
Christmas trees;
stars;
funny faces;
flowers;
Christmas tree branches with balls.
Even if the audience does not appreciate the light painting, you will definitely create a Christmas mood.