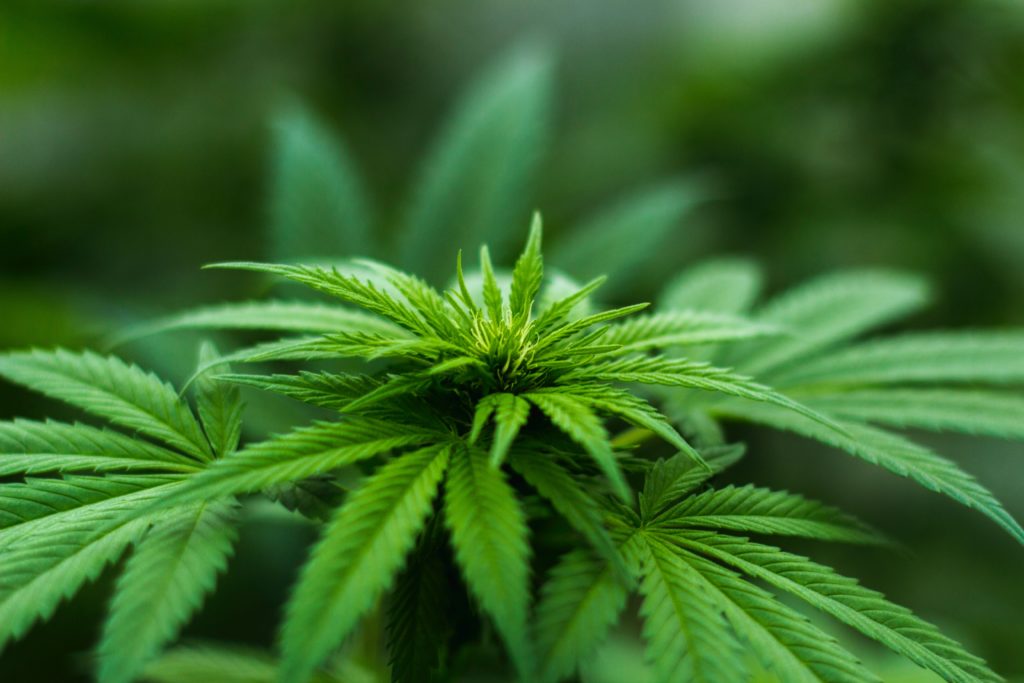 We live in an age of marijuana. Thanks to cannabidiol, cannabis is becoming increasingly popular not as an intoxicating drug, but as an expensive cosmetic ingredient to maintain beauty and health. The weakening of cannabis laws and enthusiasm due to the emergence of a new science, where cannabis is a hero, not an enemy, arouses everyone's desire to look at this plant from a new angle, because the forbidden fruit wants not only to taste but also to see. So what do we not know about cannabis yet? Read the answers to the questions in the article.
What is cannabidiol?
Cannabidiol (abbreviated CBD) is one of more than 80 compounds called cannabinoids extracted from the plant – cannabis sativa. The two most famous of these are the same cannabidiol that has no intoxicating effect, and tetrahydrocannabinol (or THC), which is just intoxicating. It turned out that people were more attracted to THC because of its boom effect, and CBD was in the shadows until American scientists became interested in the health properties of cannabidiol, which turned out to be beneficial.
Why is it added everywhere?
"Honestly, people still didn't know how many cannabidiol had many beneficial properties, but after legalization it became clear," said Claudia Mata, co-founder of Vertly's skincare line. "Cannabidiol has anti-inflammatory properties, it contains vitamins A, D and E, as well as essential fatty acids. Society is starting to look at it the way we look at it as a vitamin, "explains Mata.
Now that cannabis has become legal in much of the United States, more people have been able to try the plant from a new perspective. "Rumors of cannabidiol have spread like wildfire," said Cindy Kapobyanko, co-founder of Lord Jones, a luxury delicacy brand that can be purchased at Standart hotels and SoulCycle Studios. "Enthusiasm and education related to cannabidiol remove stigma and normalize attitudes towards cannabis faster than we could have imagined," said Kapobyanko.
How does cannabidiol work?
In fact, our bodies produce their own chemical, anandamide, also known as the "bliss molecule." "Cannabidiol naturally increases our own endocannabinoid levels," said Michelle Ross, founder of Infused Health, an educational program on cannabis and health. "Increasing the amount of anandamide in your body and brain has anti-inflammatory effects, but it also affects other receptors," says Ross. This is exactly what laboratories are currently working on. Much of the attention is focused on the possibility of using cannabidiol to combat resistant epilepsy, and it is being promoted as a possible answer to all questions – from anxiety to breast cancer.
If you use cannabidiol as a food impurity, it will enter the bloodstream, affecting the body's endocannabinoid receptors. If you apply it to the skin, it will affect only the applied area.
What does cannabidiol do in cosmetic products?
Cannabidiol is best known for its anti-inflammatory and analgesic properties. In addition, scientists are finding more and more evidence that it can treat dry skin, psoriasis and eczema, so this ingredient is often found in face creams, serums and body lotions. "Inflammation is the root of all evil, whether it's acne or the signs of aging," said New York dermatologist Dandy Engelman, noting that with rising levels of acne, treatment options are still lacking. It turns out that cannabidiol can be a way to cleanse the skin.
What is the difference between cannabidiol extract and cannabidiol obtained from the whole plant?
Cannabidiol extract is cannabidiol in its pure form. Some customers prefer it, feeling calmer that way. Conversely, others take cannabidiol from the whole plant, which may have impurities of other elements. A recent study in Israel found that pure cannabidiol was not as effective as its whole plant extract.
"We found a whole plant cannabis extract with a full cannabinoid profile, where all the compounds work together – they are the most effective," says Kapobyanko. At Cannuka, a company that makes cannabis and manuka honey for pure cannabidiol: "Using pure cannabidiol provides the most effective ingredients and doesn't have the characteristic strong smell that customers don't always like," explains founder Michael Bumgarner.
What to expect next from cannabidiol?
Be patient! Terpenes are a part of the cannabis plant that makes it stink (although there are pleasant ones that smell like citrus or spices). In general, it is like the essential oils of the weeds. Studies show that terpenes in cannabis can work synergistically with cannabinoids, enhancing medicinal properties. They can smell, but they are very important for the detection of pain receptors and to make all cannabinoids more bioavailable, effective and effective.