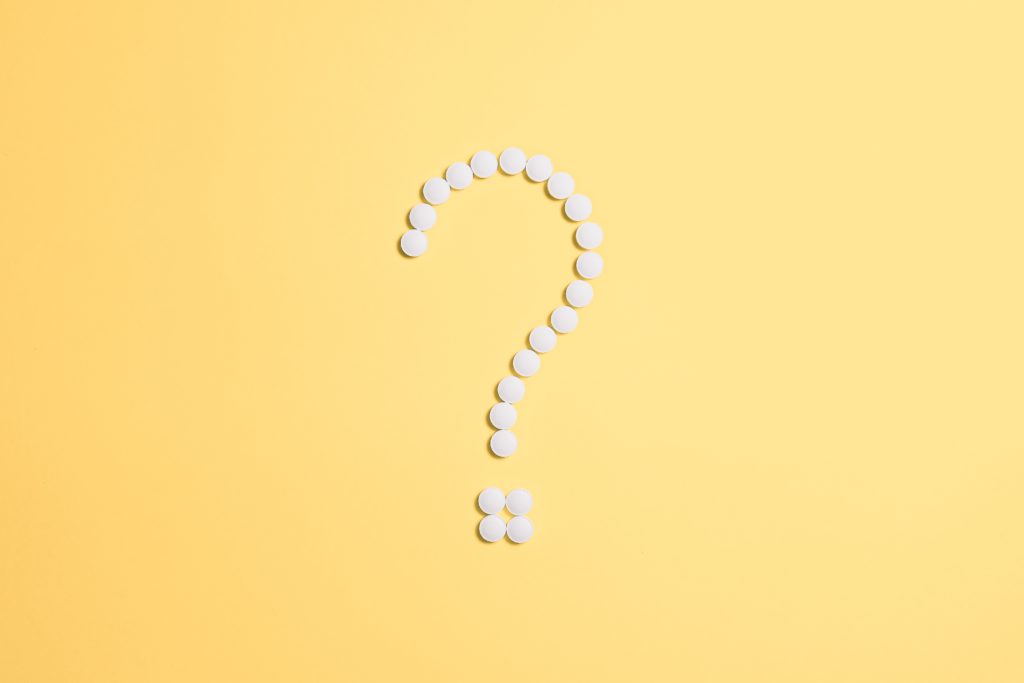 When our actions give us the expected result, we are happy. However, any order of life circumstances is not perfect. Does your day go according to plan? Of course not: some situations are out of control, which often raises thoughts of uncertainty. Excessive control over what is virtually impossible to control imposes dangerous restrictions on all psychological and social change. Therefore, in order to adapt to the constantly changing world, it is necessary to go beyond order and experience chaos.
"Everything that is not affected by the new stagnates, and life without curiosity – the instinct that pushes us to the unknown – would be too inferior a form of existence. The new also fascinates, attracts and excites, unless its volume leads to unbearable undermining and shaking of our current state. "
Order and chaos are equally important, as he says in his book "Out of Order. 12 more rules of life "Jordan Peterson. The author first of all advises to accept uncertainty and substantiates global issues, supported by psychological practice, philosophy and candid examples from his own life. So the following 12 rules will tell you how to avoid excessive security and control.
Do not neglect social relations
Study, make a career, find friends, maintain close family relationships, set goals and achieve them. A person must live in a social world and communicate with others to organize their own thoughts. It is possible to maintain mental health not only due to the integrity of one's own consciousness, but also due to the fact that the environment constantly reminds a person how to think, speak and act. And here it is worth noting that you need to be disciplined, follow the rules and social norms, integrate into the interpersonal world, but be focused on your own judgments, which are acceptable to your conscience.
"There are countless problems in the world and, hypothetically, countless potential solutions, but relatively few solutions can work practically, psychologically and socially at the same time."
Who are you and who can you be?
Problems with discipline, faith, imagination and devotion often hinder the realization of one's own hopes and dreams. Who could you be if you were everything you can be? Observe your own successes and failures and take full advantage of the opportunities that life offers. The new experience awakens dormant potential and opens up many opportunities.
Talk about little things
Hundreds of everyday little things that irritate every day can make life miserable and marriage doomed. Don't pretend to be happy when something goes wrong. It is always possible to agree on an acceptable solution to the situation, even if it leads to a quarrel. There must be reconciliation after the quarrel, but the burden of irritation will come to naught. When something is chronically annoying, it is worth taking care of.
"Life is something that is repeated, and what is repeated should be adjusted as it should be."
Be responsible
The best way to give meaning to life is to take responsibility. The difficulty of achieving the goal gives rise to the result: the difficult is necessary. Man needs meaning, and problems need solutions. If you want to be useful in any community – do what others do not do, and confidently take responsibility for your actions.
Don't do things right away
If you are entrusted with a useless or even harmful task, then your common sense will protest and you are unlikely to be motivated to carry out this task. A person is demoralized by the demand to do something stupid and disgusting to his personality. So do not strand your ship and act on your own values.
Reject the ideology
The true meaning of life should be sought not in the objective, but in the subjective. Ideologists try to present their ideas as logical and well thought out. We are attracted by simplicity, lightness, illusion, but beware of intellectuals who impose their own opinions on a particular area of ​​life. Beware of ideology and take your own concepts as a basis.
"You have a much better chance of clearly understanding what is what, who is who and what is the cause of the trouble if you start with a deck in your own eye rather than a rolling pin in your brother's eye."
Work hard on one thing
Temptations pull us in all directions. Despite our conscious will, we spend time looking for a better life or opportunity. For example, we want to lose weight, but we sit on the couch and waste time eating unhealthy food in despair. Show inner composure, choose one of the ten most important tasks and do it diligently. A well-defined business and organization do not disappoint.
Establish a connection with beauty
Learn to do something really good in your life. Jordan Peterson advises to make at least one room in your home as beautiful as possible. It encourages gratitude and eliminates the needless talent. Buy a beautiful work of art for contact with the beautiful, play with children who learn to notice beauty in detail and do not focus only on everyday life.
Write down memories that upset you
Has the past let you go? Note that any unpleasant situation subconsciously causes fear and tension when you always remember this moment in the present. And all because of the inability to let go of the situation and consciously admit their mistakes. Therefore, everything that worries about the past must be gathered together, reconsider lost opportunities, regret their failures, reflect on mistakes. A detailed description will help to analyze the events and draw the right conclusions.
Maintain a romantic relationship
Everyone is a bottomless mystery even for the dearest. So reveal your chosen one in a new light of romantic circumstances to support the feelings that brought you together. Predictability becomes commonplace. Arrange romantic dates, surprise your loved ones, learn to negotiate, get to know each other at every opportunity. Try to restore the glimpse of life that attracted you before. Under such circumstances, the relationship will remain sincere and you will be enchanted by love.
"If you tell your partner the truth and try to behave in such a way that you can tell the truth about your actions, you will have someone to rely on in a storm when your ship is in danger of disaster. It can be literally a matter of life and death. For romance in a relationship to remain intact, the truth must prevail. "
Do not succumb to indignation, lies, arrogance
Sometimes chaotic circumstances are stronger than us. Doubts, remorse, deep sorrow, shattered dreams, betrayal, aging, the end of life. It is difficult to resist, so people are exposed to indignation, lies and arrogance. But this does not mean that we cannot be good, that society cannot be just, and that the natural world is favorable to us. Do not succumb to temptation and turn anger into gratitude and truth.
Be grateful, despite all the suffering
Find a source of confidence in simple things and be grateful for the food, water, opportunity provided by fate. Suffering is inevitable, but make an effort to find the stones to make your way through the swampy terrain. Boldly resisting the limitations of life gives a psychological goal that limits suffering. Stop deliberately lying, take care of yourself and others, and be grateful for the opportunity to live in spite of all your suffering.