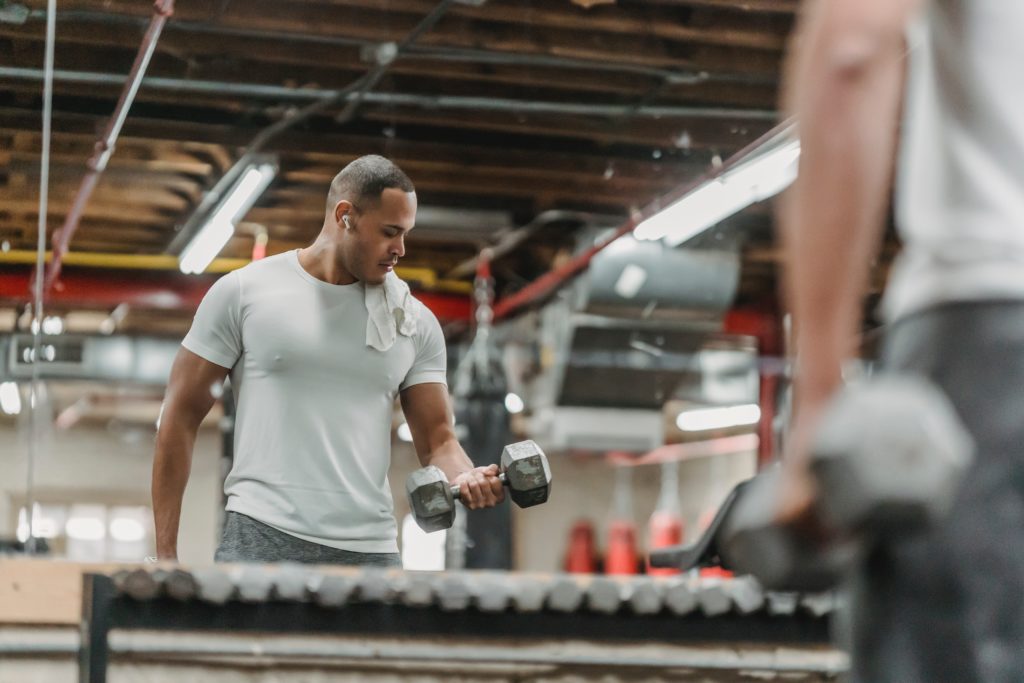 Most people strive to keep their bodies in shape to some extent. For some, this is a priority, while others regard it as a rest after work, or, conversely, in order to drop out of their usual life for an hour and devote this time to themselves. But there is also another type of people who are trying to start going to the gym. So, Anyone who wants to start – START! If you are a complete newbie to the world of fitness, then this article will be your lifeline. Having carefully studied it, you will know exactly where to start, what to foresee and what goals to set for yourself. The training system is developed individually, based on your level of fitness. If you are a beginner – try to get the most out of the article, but if you have a more advanced level – we still recommend reading it at least in order to consolidate the existing knowledge and think if you are doing everything right.
Always provide your body with enough energy
Some types of people find it difficult to gain both muscle mass and total body weight. This happens in most cases due to the fact that the body is not able to accumulate the necessary energy reserves. It is precisely this energy that is not enough to gain mass. Therefore, make yourself a healthy habit of eating protein shakes (before the expected workout), during workout – BCAAs (useful amino acids) and immediately after completing the workout – protein.
Basic exercises.
Since your body is not adapted for prolonged loads, try not to overload it with exhausting exercises and an extra number of approaches (the total number of approaches should not exceed 15). Include multi-joint exercises in your training program. They are important for muscle growth and hormone levels. Workouts – 3 times a week for 45 minutes. No more!
Calorie intake
Another equally important reason due to which it is difficult to gain muscle mass is a chronic lack of appetite. The body stores a minimum of calories, which are not enough to support muscle growth. Calculate the rate of calories consumed per day, add 15% of your rate to it, and as a result, you will get the number of calories that the body needs daily.
Train yourself to drink supplements.
High-calorie sports supplements will help optimize your metabolism. If your goal is to gain muscle, then regardless of standard meals and hunger, drink protein shakes with creatine several times a day. They come with a wide variety of flavors, so it will be not only healthy to drink, but also pleasant. Plus, the caffeine in cocktails will make your workouts more effective.
When visiting the gym, we are most often visited by various kinds of thoughts, and they are not always correct. I want to get what I want in the shortest possible time, with a minimum of effort. Dreams. Only in reality everything is completely different. Therefore, now we will highlight the most basic mistakes of beginners during classes in the hall.
Thirst for quick results.
I want everything at once, but it is important to understand that this is a long and smooth process. It may take you more than one year to achieve your goal, but that makes the taste of victory sweeter. Be patient, confidently and continuously go towards your dream. As long as there is this desire, aspiration and interest – you will get everything you want.
Trust in advertising.
How many gullible people among us are, admiringly leafing through magazines with articles like "Gain weight in 7 days", "Lose weight in 5 days is real!", "Pump up abs at home in 10 days without diets and exercises!" There are many such examples, so much so that there are even people who practice all these advertising slogans on themselves. Do not trust such advertisements. The athletic people on the covers achieved the result in a completely different way, and not the one that they are trying to impose on you.
Incorrectly designed training programs.
You've probably often come across a similar opinion of people: "If I want to look like him, then you need to train in the same way!". Absolutely wrong thinking that can lead to health problems. Programs are selected strictly individually! It is impossible to make the same program work for several people. Forget it and follow your program clearly. Borrowing some kind of exercise or increasing weight dramatically is the wrong position.
Lack of foundation.
Before moving on to heavier loads, increasing the number of approaches, distance or weight, it is important to consider the base. A reckless increase in the listed items, based on a naive "I want" or "It's time" can lead to the loss of the accumulated results or, even worse, to injury. Technically correct execution first, and then the volume increase!
With a serious attitude to the preparation of the training plan, the training itself and the nutrition system, it is safe to say that any goals will be achieved.