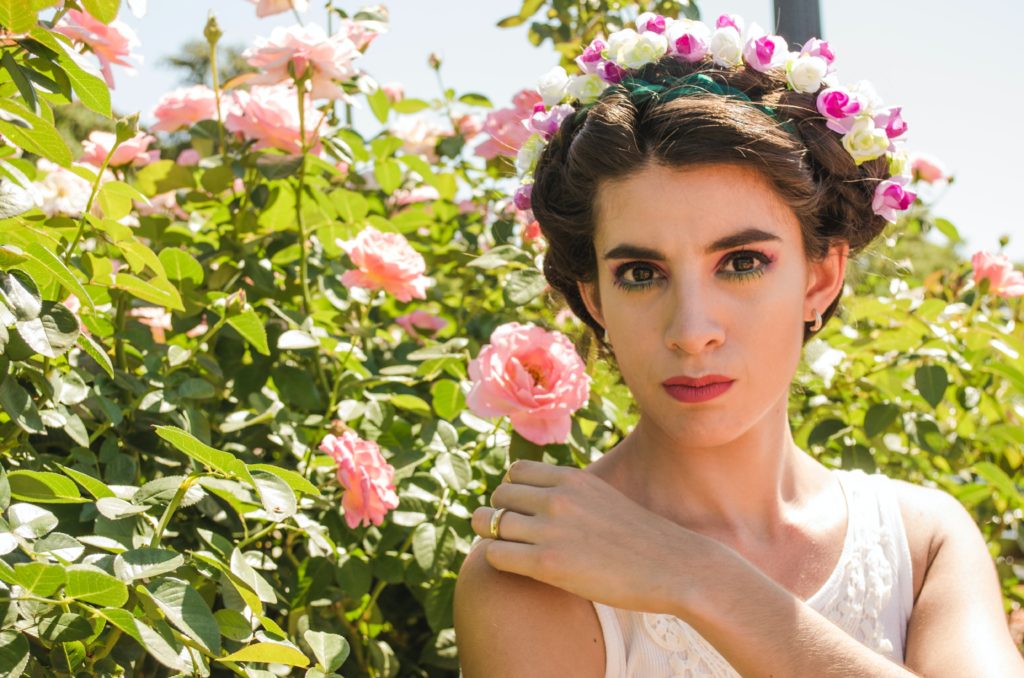 Strong and long hair has always been an indicator of good health, so many of us still dream of it. Undoubtedly, in today's world we experience a lot of stress, which primarily affects the hair. In this article, experts tell you how to maintain the health of different types of hair.
How to strengthen thin hair
Fine hair is the most delicate and fragile hair type. "Fine hair has a small strand diameter," says dermatologist Dandy Engelman. "Fine hair is very soft and light, it is prone to brittleness and is more difficult to style due to lack of volume." If you have thin hair, most likely, it gets dirty quickly and you wash it often. Certified trichologist Bridget Gill recommends cleansing fine hair with a clay and oat shampoo. "These ingredients help regulate sebum production without breaking the skin barrier or microbiome," explains Gill.
Also, thin hair needs quality hydration. "Fine hair quickly becomes dry and brittle if you don't moisturize it properly," explains Isfahan Chambers-Harris, a biomedical scientist, trichologist and natural hair expert. She also advises avoiding complicated procedures and styling products that can make hair greasy and lose volume. To increase the strength and elasticity of fine hair, experts recommend using water-based products.
If you style your hair with a hair dryer, then investing in a tool with aerodynamic technology will pay off. "The ability to control the temperature of the air during styling with a hair dryer is important for maintaining the health of the microbiome and the structure of fine hair," says Gill.
Another rule in the care of thin hair – to deal with damage before they appear. "Preventing brittleness is important because, unlike regenerating skin, brittle hair is irreversible," explains Oribe's Chief Product Officer. If you want to improve the process of hair growth, look at products with a high concentration of herbal ingredients that help hair at every stage of its growth.
How to strengthen normal hair
This is the most common hair type. According to Joshua Zeichner, MD, director of cosmetic and clinical research in dermatology in Mount Sinai, normal hair is not as fragile as thin, it is easier to style and it is not so capricious. "It's not too dry, it's not too brittle and thin," he explains. However, according to Engelman, normal hair is often worse. And according to Gill, a double approach must be used to strengthen normal hair. "The most important thing is to provide enough hydration and protein saturation to help the hair maintain the structure of healthy fibers," says Gill.
Dermatologist Dandy Engelman also notes that her patients are willing to return to the natural structure of their hair, refusing regular haircuts and coloring. "I think watching our hair during a pandemic has made us see how bad some of our habits are. That's why we decided to promote hair health by abandoning some procedures in favor of more natural treatment options, "says Engelman.
In addition to the usual care with shampoo and conditioner, Gill advises his clients with normal hair to sleep on satin and silk pillowcases, increase the duration of hot styling and blow-drying, invest in brushes with quality bristles and use light detergents.
How to strengthen stiff hair
Stiff hair is thicker and denser than normal hair. "Hard hair usually has a texture that varies from soft waves to tight curls. Also, such hair is more prone to dryness than other hair types, "explains Engelman. "It is difficult to choose care products for such hair, because not every formula can penetrate the hair and skin, providing sufficient nutrition and hydration." And it's true: scalp care is especially important if you have thick and stiff hair. "Thick hair makes it almost impossible to reach the scalp," explains Gill. "Therefore, having stiff hair, it is twice as important to take scalp cleansing and shampooing seriously." Engelman agrees: "Because stiff hair does not need to be washed as often as fine hair, it collects more dust and sebum, which can affect hair growth and strength."
Also, stiff hair is more resistant to chemicals and coloring. "That's why it's important not to act too aggressively, but to achieve change step by step," explains Gill. In addition, long and stiff hair needs extra hydration to stay strong and silky.