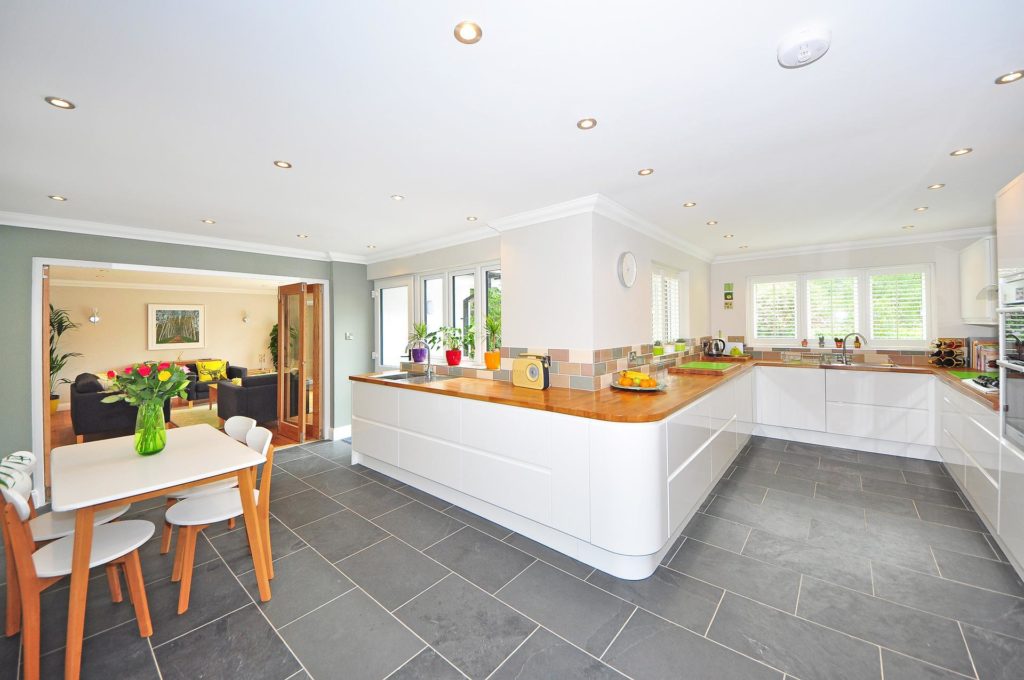 You finally got your hands on the ownership of a brand new apartment from the developer, and I congratulate you from the bottom of my heart! This difficult and stressful stage of your life is over – but it's too early to relax. An equally exciting period awaits you – renovation. What style of interior to choose, whether to make redevelopment, how to arrange furniture, where to place the sockets and which mixer is better – these, and a million more questions, will persistently require you to search for your answers.
As in the world of fashionable clothes, the main trends in fashionable interior design are indicated at the largest exhibitions and shows. Maison & Objet, Stockholm Furniture & Light Fair and Stockholm Design Week, ISaloni, IMM Cologne, International Contemporary Furniture Fair (ICFF) – these are the places where the coolest interior designers present their new ideas for creating stylish interiors, fashionable finishing materials, furniture and accessories.
We can say that at these events they represent haute couture interior fashion – they denote the trends that are followed when creating prêt-à-porter and mass-market interiors. So, what directions in the arrangement of housing did the design gurus set at the beginning of the second decade of the 21st century?
Minimalism: it gets "warmer"
This style has firmly held the palm in the creation of fashionable interior designs for a decade. A light background against which several bright accents stand out, clean lines, a minimum of furniture, a maximum of free space, functionality even in details and accessories – such a "asceticism" in interior fashion.
In the second decade, apparently, this style will continue to be relevant. True, it becomes a little softer – white and gray "cold" tones are replaced by "warm" and cozy shades of sandy and beige tones. Plus, finishing materials and accessories are becoming warmer, made of natural materials. Wood, clay, natural stone, soft textiles are replacing hard and "cold" metal. Actually, this trend in interior fashion reflects the general aspirations that have emerged in the development of society – a craving for home comfort, a return to nature, the value of inner freedom and comfort.
We can say that pure minimalism is gradually transforming and very special styles are formed from it – for example, japandi, a mix of minimalism and Japanese style.
Hugge: in pursuit of happiness
The trend of public interest in the search for personal happiness is further embodied by the increasingly fashionable Hugge style. The concept of "northern happiness" has come to the liking of designers from all over the world – and there are more and more soft, cozy, warm and light interiors.
Distinctive features of this style are soft and light tones of wall decoration in a white-gray-blue palette, wooden floors and furniture. An abundance of light – both natural, pouring from large windows, and electric (not only from the top, but also from numerous floor lamps and sconces), and even "live", which is presented by a fireplace and candles. In materials, it is also better to give preference to naturalness: coarse linen for a cape on an armchair, a woolen blanket on a sofa, a fluffy or self-woven rug under your feet, cozy pillows with bright embroidery.
Furniture – to match the entire interior. Massive, sturdy cabinets, reliably hiding their contents behind paneled facades. Cozy deep armchairs. And light, with rounded corners, on thin, slightly "parted" legs, coffee tables and chairs, which compensate for the "heaviness" of the main furniture. For all its modesty, "Hugge" is not as austere as minimalism. It allows the use of non-functional, but cute and pleasant accessories and decor elements for you personally. Family photos, a ceramic trinket, a statuette brought from "distant countries" – all these little things only complement the style of "Hugge". After all, it is these little things, reminiscent of pleasant things, that make life truly comfortable. True, you shouldn't overdo it with "pleasant memories" either – there will be many great moments ahead 🙂
Maximalism: brightness and personality
Another trend that is gaining momentum is maximalism. Monochrome and muted tones of minimalism are gradually being replaced by its complete opposite – maximalism – in interior fashion. No, we are not talking about a "new reading" of the magnificent Baroque or the majestic Gothic. Rather, maximalism evokes thoughts of pop art that appeared in the 60s of the last century. But, of course, rethought and adapted to modernity.
True, with the embodiment of maximalism, one must be careful – it requires impeccable taste and a sense of proportion. The fact is that it is very easy to slide into chaos and bad taste in it. Although, if you personally are not disturbed by the clutter, even the seeming one, then as they say, why not? As one "son of a Turkish citizen" said: I am an artist – this is how I see it 🙂 But do not be surprised if over time the interior "too much" starts to tire you. Still, living in chaos and a riot of colors can be hard.
According to leading designers, the three listed trends in interior fashion will set the tone for the next few years. But, of course, it is not at all necessary to follow only them – especially since in 2020 the loft and hi-tech styles will continue to be popular, the ageless "classics" will not go out of fashion, the eco-style will continue to develop, and functionalism will gain momentum. Anyway, interior fashion is a very loyal lady. After all, this is your home. So you yourself set the rules in it, and decide – what it should be.