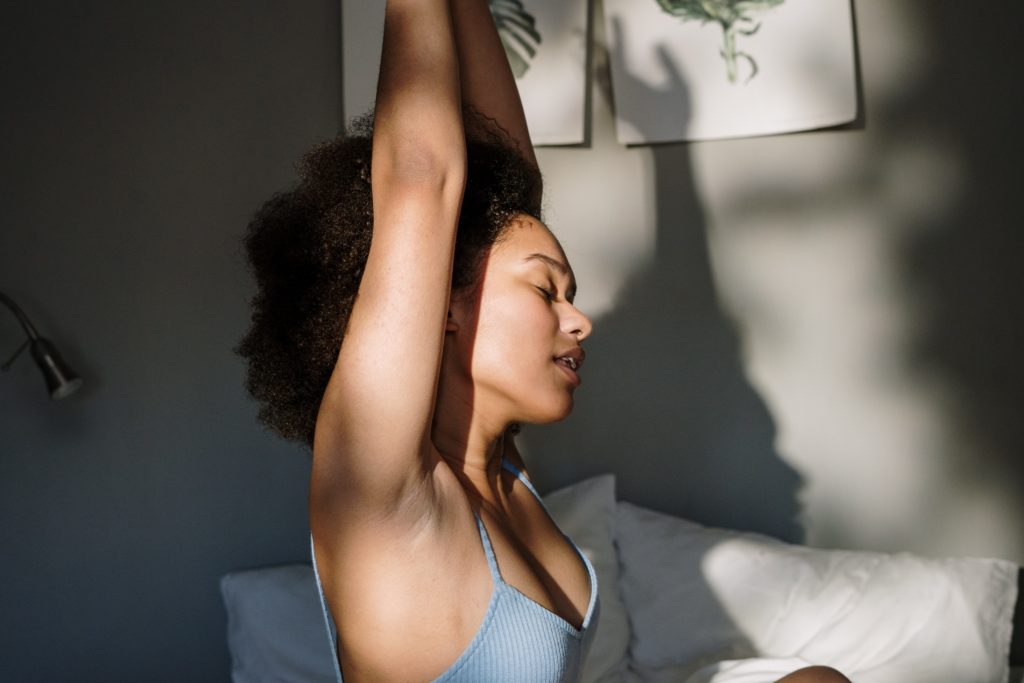 For most people, the best morning is when you don't have to hurry and you can go to bed. But in the vortex of working days, few can afford such a luxury. However, this does not mean that early rises hide only a routine that is performed on the machine and does not bring any pleasure. You just have to learn some secrets that will diversify your morning and charge you with energy for the whole day.
How important is the first hour after sleep and how does it affect the whole day?
In the first hour after waking up, and especially in the first 15 minutes, our consciousness is in a special mode – we go from alpha waves to beta waves. This is the period when a person can actually program themselves and adjust their day. It is during this period of time that the foundation is laid, on which the perception of all the situations that will happen to us next will depend.
Therefore, it is very important to perform those actions that will help direct the day in the right direction. It is recommended to do mental and physical practices. These can be meditations, keeping a morning diary in which you will write down all your thoughts and plans, charging, stretching and facial massage.
Why is it difficult for people to wake up and how to motivate themselves to get out of bed?
But before you start useful morning rituals, you need to force yourself to open your eyes and get out from under a warm blanket. Sometimes it's not easy. Each of us has a tendency to different biological rhythms, so it is important to listen to yourself and feel when your peak of resourcefulness comes. Ideal if you can adjust your work schedule to your comfortable sleep. Otherwise, it is worth making a habit – to fall asleep earlier and gradually shift the time of awakening.
It is also important to understand that the motivation to wake up and to live in general comes when you have dreams, desires and missions. Every day is a chance to get closer to the realization of a new desire, so you can break the dream into small pieces, and in the agenda to include a small action that will bring you closer to the realization of the desired.
In addition, you need to do something for yourself every day – it is necessary to plan in advance to wake up waiting for this little nice bonus. Here everything is individual, but, for example, it can be a face mask, a warm bath with salt or something else that will fill you with energy.
What to do after waking up to make the day as productive as possible?
After sleep, you should not immediately jump out of bed: stretch, give yourself some time. Then you can move on to physical or mental practices.
The following mental practices work very well in the morning:
Visualization of dreams. Just close your eyes and imagine your desires – such a pleasant process is especially useful in the first minutes after waking up.
Meditations. They allow you to hear yourself and tune in to the day.
"Morning pages". This practice is to write down what you have in mind. In this way you will help yourself to understand the priority tasks, as well as those that create only "noise" that distracts from what is really important.
Affirmations. Positive attitudes consisting of several words can be listened to in audio recordings or the selected affirmation can be spoken 10 to 20 times.
Planning. It is recommended to make a to-do list for the week and then distribute them daily. It is also not necessary to make a tight schedule – it is better to write down the tasks you want to do during the day, and to determine the priority and urgency for each. It is on this principle that you need to choose what to do first and what can be postponed.
Mental practices work best in combination with physical ones. The latter include charging, stretching, facial and neck massage, face building.
But until you try it yourself, you won't know how effective it is. So start your morning tomorrow with the above practices and do not forget to drink a glass of warm water with lemon. All this will give you the opportunity to finally wake up and feel the resource both in the body and in the mind and at the same time will be the key to your successful day.