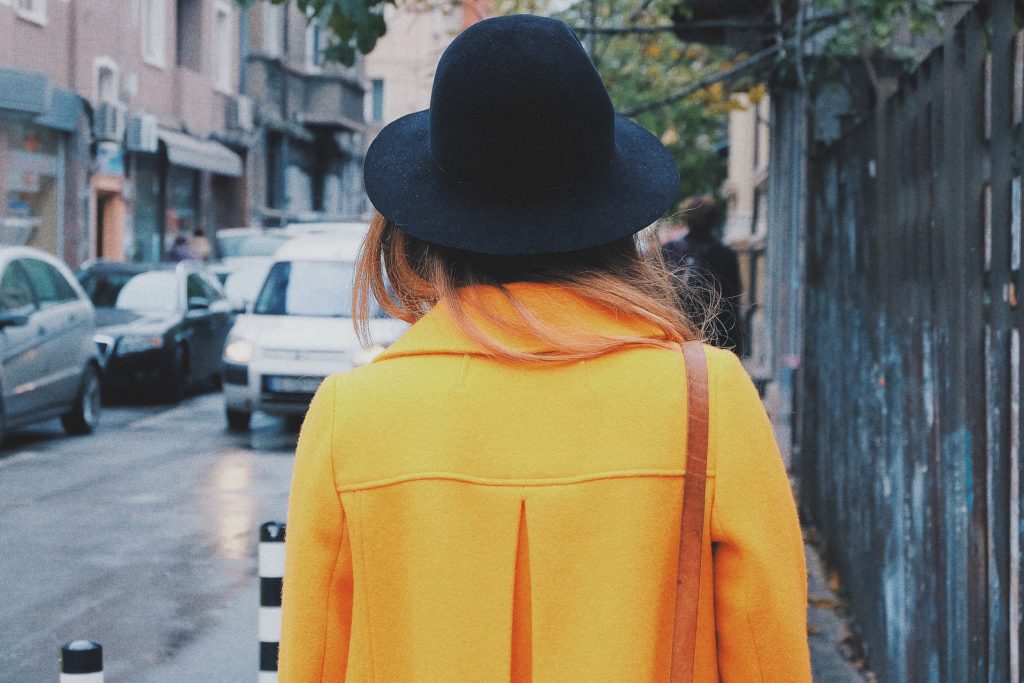 1. White T-shirt
Connoisseurs of minimalism, triumph! It is not the first season that designers are massively nostalgic for the 90s and introduce their favorite base into new collections. A simple white T-shirt is an absolute staple of the season. We wear it both with laconic bottoms on weekdays, and in tandem with intricate bright skirts and pants for the evening or for a special occasion. Cool combinations of a simple white T-shirt with evening outfits are the most spectacular.
2. Bomber
Bomber, or pilot jacket, heads the list of the most popular things of the season. Such basic outerwear will be a good alternative to the usual autumn jackets and will be combined with a daily wardrobe. Therefore, this season be ready to take off!
3. Biker jacket
An eternal classic or an investment in the wardrobe – no matter how much you want to avoid all these fashionable clichés, a leather jacket is really a universal thing and will serve you for years. The main criteria when buying are leather quality and silhouette.
4. Leather cloak
A trendy alternative to an autumn trench coat is a leather raincoat. Choose the color to your taste. Want to try pink like Prada? Why not? After all, when, if not now?
5. Double-breasted oversize coat
A double-breasted overcoat is a great uniform for the average European in autumn. You can find yours this season at Celine, Gucci, Jil Sander. The silhouette is chosen as simple as possible, but experiments with color are welcome.
6. Fur coat
Fur is back! It's up to you to be happy about it or not, but when choosing a fur coat, give preference to eco-materials.
7. Extra tall boots
Boots above the knee are the unequivocal leader among shoes this season, both on heels and on flat soles. For a special effect, wear with short skirts, dresses and unbuttoned outerwear.