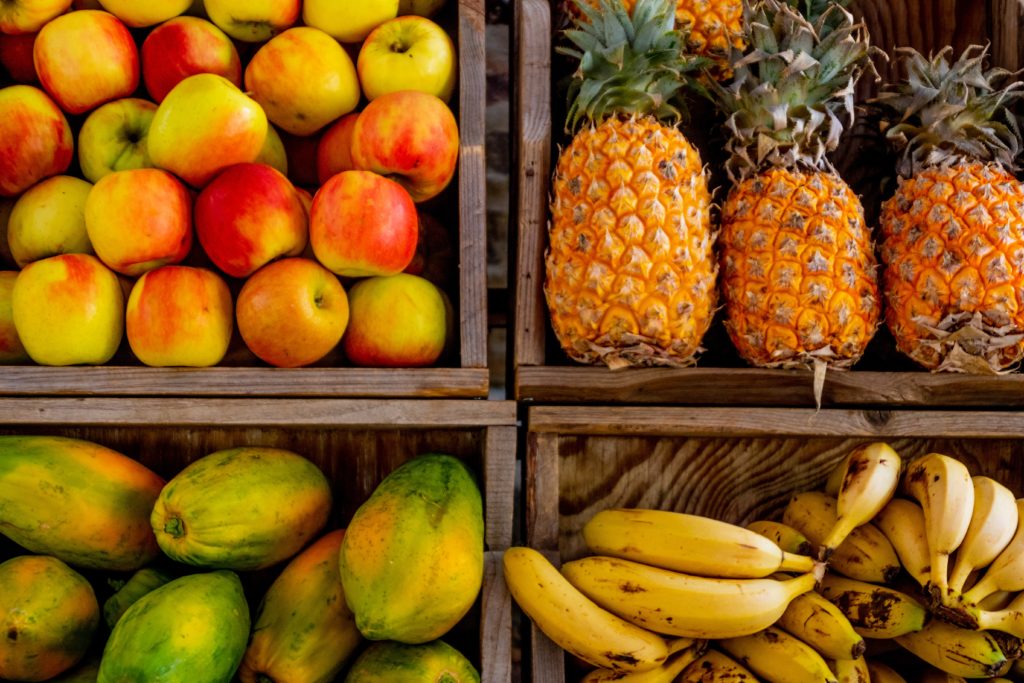 Many girls complain about hair thinning with age, as well as when the curls do not grow, but simply stop at a certain length, and of course – perhaps the most common pain of the last two years – hair loss after suffering Covid-19. Eco-activist, founder of Glossary Organic Products and Glossary Foundation eco-fund explains: before moving on to the next package of hair vitamins that promise you Rapunzel-like curls, you need to learn how to manage the basics of health.
In our body, everything is interconnected – that is, if it lacks one element, another may not work properly. Therefore, even if it seems strange to you, start with supplements that support the nervous system first. And only after that add all the rest. This non-obvious rule should become fundamental in the daily routine of hair care: you should first support the nervous system During periods of stress, the sympathetic nervous system is activated. Any kind of stress, such as illness, injury, injury, stress, and even lack of sleep, can cause your body to go into fight or flight mode.
When this happens, non-essential processes will be permanently in disabled mode. One of the side effects of this reaction is hair loss – because we do not need them to survive. In doing so, your body directs energy and essential nutrients to protect other vital cells in order to stay alive.
So, before heading to the pharmacy for new vitamins that promote hair growth, start with nervous system support, otherwise all these products can be a waste of money because they will not work optimally.
What supplements support the nervous system?
Vitamin D
Vitamin D is essential for the support of the nervous system. It is he who activates and deactivates the very enzymes in the brain and cerebrospinal fluid that are involved in the synthesis of neurotransmitters and nerve growth.
Magnesium
This mineral is involved in over 300 metabolic processes in the body. Also, magnesium is present in every cell of yours, and I'm sure you didn't know, it's the ninth most abundant element in the universe. Our body cannot synthesize magnesium on its own, which is why it is important to get it from foods or supplements.
B-complex
B vitamins ensure the normal functioning of the nervous system and are key to the health of the liver, skin, hair and eyes. By the way, the intake of B vitamins in the complex improves the effectiveness of each individually.
What Supplements Support Hair Growth?
Hyaluronic acid and silicon
Hyaluronic acid is like a fertilizer because it can increase hair growth and its original diameter, that is, make the curls thicker. It also improves blood flow to the scalp, thus stimulating hair growth. The hyaluronic acid molecule can bind up to 1,000 times its own weight in water, making it a very powerful humectant.
By keeping water molecules inside the hair strands, it also improves their appearance and stimulates growth. Together with silicon, they work like two superheroes. Silicon helps prevent thinning by strengthening hair by delivering essential nutrients to the follicles.
MSM
This compound contains 100% methylsulfonylmethane, one of the richest natural sources of organic sulfur with high bioavailability. At the same time, sulfur is a component of keratin, which consists of 95% of our hair. MSM provides the body with the sulfur it needs for optimal production of collagen and keratin. Research shows that sulfur helps strengthen the bonds between keratin molecules in hair and nails.
Iodine (kelp)
Iodine stimulates and supports the thyroid gland, which helps accelerate hair growth and maintain hair strength. It has excellent antibacterial and antiparasitic properties, and also helps fight infection on the scalp by deeply cleansing the follicles and sebaceous glands. In addition, it helps prevent dryness of the hair and makes it thicker.
The thyroid gland needs iodine to produce the hormones needed for healthy hair growth. When we lack this nutrient, the health of our hair can suffer, leading to hair weakness or hair loss. Considering that most of us live quite far from the sea, it is necessary to regularly satisfy the body's need for iodine.
Zinc
Zinc is an essential trace element, which means that the body cannot produce it on its own and must be supplied with food. Zinc plays an important role in the growth and restoration of the hair structure, it is necessary for the normal division of follicle cells, and to support the balanced functioning of the sebaceous glands. Hair loss is a common symptom of zinc deficiency.
Vitamin C
Vitamin C is a superstar in hair growth. It is a powerful antioxidant whose molecules donate their electrons to free radicals, thereby slowing down and preventing aging of hair and skin.
In addition, without enough vitamin C, the body cannot form and store collagen. Vitamin C also helps cells produce collagen, which is the main component that forms keratin. See how everything is connected?
Collagen
Collagen is not part of the hair structure. But the main component of hair is the protein keratin. At the same time, in order for the body to produce keratin, amino acids (or protein building blocks) are needed. This is where collagen comes into play.
It contains a very important and useful amino acid – proline. Proline is also the main component of keratin. Therefore, consuming proline-rich collagen should provide the body with the building blocks it needs to create new and maintain existing hair.
A balanced diet is also important for hair growth.
A healthy daily diet is very important in growing hair, but due to soil depletion, unsustainable farming practices and toxins, it may not be enough. In addition, the ability to absorb nutrients also decreases with age. Supplements help fill this nutritional gap you may have.