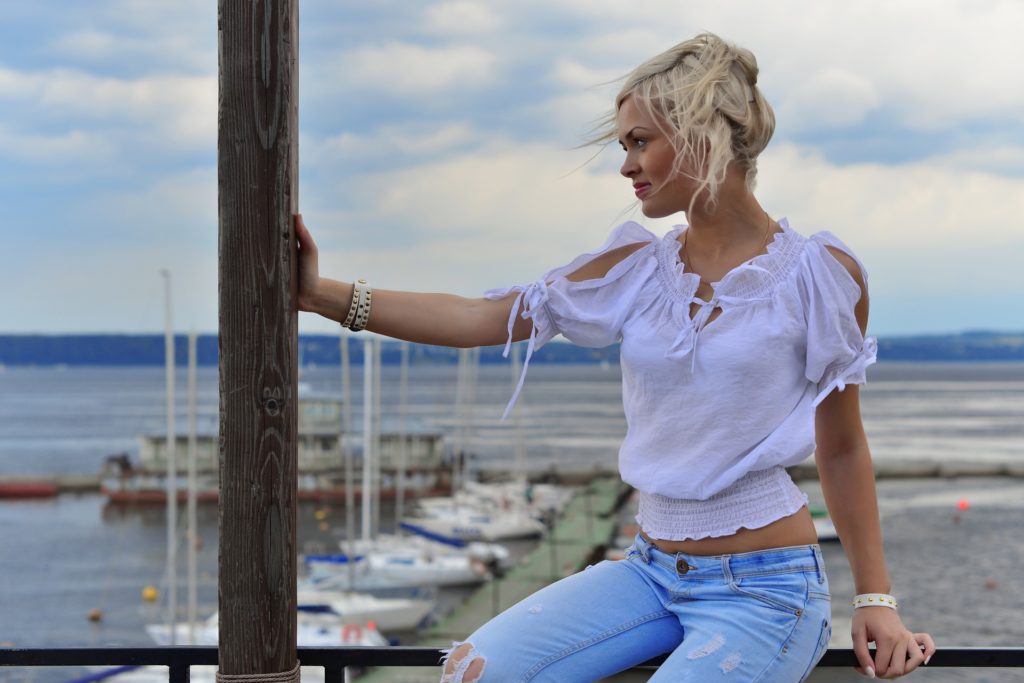 At Fashion Week fashion shows for the fall-winter 2022/2023 season, brands showed many promising trends, including an unexpected one – a white tank top. The new season was marked by a return to basics, and this basic element of the wardrobe quickly appeared on the streets of fashion capitals. We have collected 5 stylish ways to wear a white T-shirt already this fall.
With a denim jacket
Denim is always a good solution for everyday looks. So, to pair with a white T-shirt, choose your favorite milk jeans and a practical denim jacket. A non-trivial choice will be models decorated with bright prints or created in the patchwork patchwork sewing technique. Accessories in dusty shades like olive mules and a bag will help balance the look.
With a jacket
For not too cool days, we advise you to pay attention to jackets, which have already become unspoken classics of women's wardrobes. The voluminous model should be complemented with a maxi skirt with a side cut and, of course, a practical white T-shirt, and a bag created in the crochet technique will help you take everything you need with you.
With a shirt
Another simple, but no less effective styling option is with a shirt. Remove the white T-shirt with a voluminous model from the man's shoulder. Do not forget about accessories: a bag with a chain will add the necessary casual charm to the image.
With voluminous jacket
Bombers have once again topped the list of seasonal trends, so they will find their place alongside the basic wardrobe. The recent outings of fashionista Sonya Leeson will help inspire such styling.
With a leather trench coat
A leather trench coat is as much an autumn classic as a jacket, so fashionistas confidently set out to style it with a T-shirt. Rough boots and a silk scarf are the best assistants for such an image.