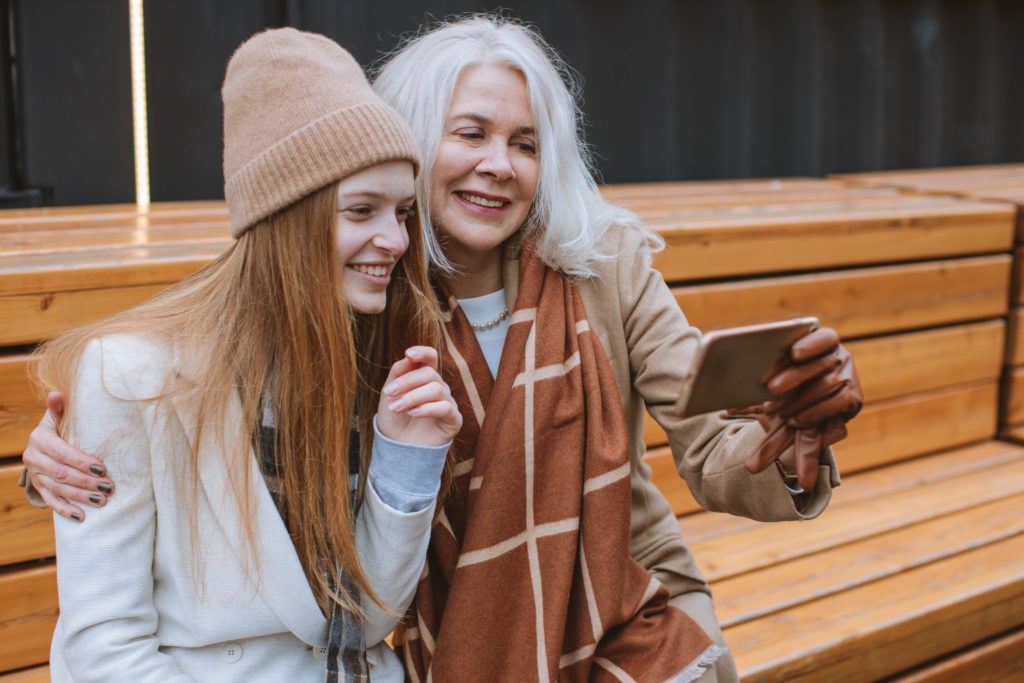 Being young, regardless of age, is work. And first of all, it is your personal work on yourself, which professionals can only correct. How to maintain natural beauty? Why do some people look older than their age and others younger? What salon procedures will help keep you young? I will talk about all this in the article.
First, let's look at what factors cause premature aging.
Photoaging
Ultraviolet radiation negatively affects fibroblasts – cells that produce collagen, elastin and hyaluronic acid. When exposed to sunlight, these cells are damaged, triggering the aging process. You may have noticed that new wrinkles and age spots appear just after active tanning. This is why the skin requires special attention if you are in direct sunlight for a long time. It doesn't matter if you are in the mountains or at the sea – the skin needs protection from the sun everywhere.
Hyaluronic acid
When the skin actively fights dehydration, the supply of hyaluronic acid is rapidly depleted. The skin becomes dry, metabolic processes slow down and, as a result, aging accelerates. After prolonged sun exposure or outdoor activities, the skin looks dehydrated, wrinkled and problematic. This is especially noticeable after 40 years, when all damaging factors accumulate and skin regeneration slows down.
Sudden changes in weight
Any plastic surgeon will confirm: if at the age of 25-50 the patient did not have significant weight jumps, then he is ideal for plastic surgery due to minimal changes in both adipose tissue and skin tissue and ligaments. Therefore, people who maintain a stable weight and do not allow deviations of more than 3-4 kg always look younger than those who are constantly struggling with excess weight.
Sleep
Sleep is our natural regeneration. During prolonged healthy sleep, the entire spectrum of necessary hormones is produced, including the "hormones of youth". These include circadian hormones, which are synthesized at specific times of the day. Melatonin is one of them. In order for it to be produced in sufficient quantities, it is important to go to bed on time, in absolute darkness and silence.
However, do not forget about sex hormones, which can also be considered youth hormones. Without their high-quality production, the body will not look young and fit, and aging will come earlier than we would like.
Lifestyle
Sleep, control of body weight, exercise, proper nutrition – all this makes it possible to maintain the body in perfect condition.
Lifestyle is the ecology of your life, and balance is essential here.
Let's see why some people look older than their age and others younger. First of all, it depends on all of the above factors, and secondly, on genetics.
If you carry out genetic screening at a young age, you can find out your hereditary characteristics and get a "roadmap" on how to take care of yourself properly and stay young for longer. After all, it is genetics that provides the key to understanding your type of aging. For example, screening can determine if veganism is right for you. By the way, this is also a kink that can lead to early aging. After all, iron deficiency can cause both anemia and a violation of hormone production. A complete rejection of fats and cholesterol threatens to disrupt the production of hormones.
The screening will also show you what kind of physical activity is optimal for your body.
In other words, everyone should choose the lifestyle that is dictated by their type of aging. And you shouldn't go to extremes: either 100% healthy lifestyle, when you bring yourself to exhaustion in gyms, or, conversely, "love me the way I am," while sitting for days with chips in front of the TV. Both that and another dramatically accelerate aging. The body's reserves are not unlimited. Any cardiologist will tell you that the heart is programmed for a certain number of beats. This is why Ayurveda, an ancient Indian medicine, practices things like slowing down breathing, heart rate and oxidative processes in the body.
Vitamins and minerals
Vitamins and minerals are also a relevant topic today. Please note that they have no gender identity. Each of us needs certain vitamins and minerals. If we conditionally build a pyramid of needs, then water will naturally come first, proteins come second, trace elements come third, and vitamins only come fourth.
What salon procedures help to prolong youth?
By the way, there is another inflection point here – an unhealthy addiction to beauty salons. Each person has their own "star" procedure, due to the type of aging. Someone shows toxins, someone hyaluronic acid, someone polylactic acid, someone polynucleotides …
The most physiological procedure that maintains the youthfulness of the skin is peeling, because we constantly get rid of dead cells. Peels help to cope with hyperkeratosis – thickening of the stratum corneum of the epidermis. At a young age, this pathology can cause, for example, acne.
And age-related hyperkeratosis gives pigmentation, and dry skin, and impaired cell division in the future.
In general, peels are effective and harmless, but excessive enthusiasm for them risks depleting the epidermis and even causing hyperpigmentation. Although modern peels stimulate the dermis and injure the epidermis only marginally, they are "sharpened" to exfoliate the surface layers. Therefore, for each person it is necessary to select the peeling that is optimal for him, which will support his particular type of aging.
Do not get carried away with scrubs, especially plant-based scrubs. If you look at the skin after the scrubbing procedure under a microscope, you will see microtrauma that will cause secondary dryness. It is no coincidence that cosmetologists now use enzymes to exfoliate the skin, for example, papain, instead of scrubs. Many cosmetic companies have abandoned the production of scrubs altogether or use sparing polyethylene balls in their composition.