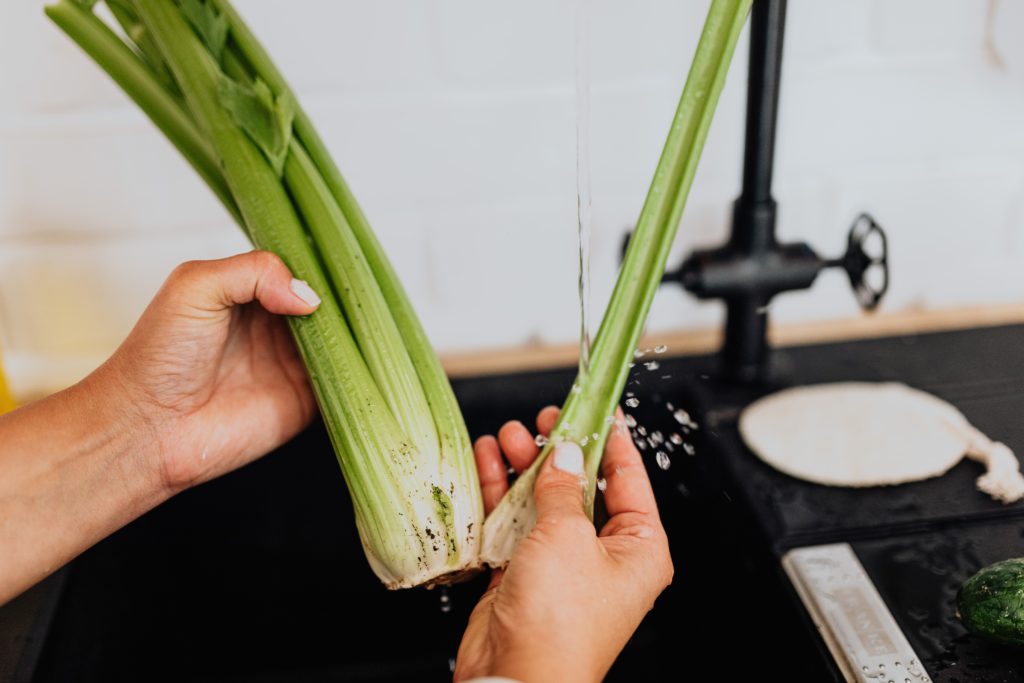 Celery often tops the ratings of weight loss products. Indeed, it has a low calorie content: there are only 16 calories per 100 g of stalks, and 42 calories per 100 g of celery root.
In addition to the fact that celery perfectly stimulates brain activity, improves memory, has a powerful antiseptic effect, it also prevents fat deposition. This is an important product in the diet of those who want to lose weight and gain a dream figure, as well as fitness fans who dry the body from time to time. Celery delicately but effectively acts as a mild diuretic and removes accumulated toxins and excess fluid from the body, which causes edema.
Slimming Green Celery Detox Smoothie:
For cooking you need:
100 g kale (or halved with spinach);
1 green apple;
1/2 fennel tuber;
1 tsp ginger;
1/2 celery stalk
1 tbsp. l. honey.
Peel all ingredients, chop and whisk in a blender for 1 minute. Green juices are rich in vitamins and fiber, while celery and fennel have powerful blood-purifying properties that remove harmful substances.