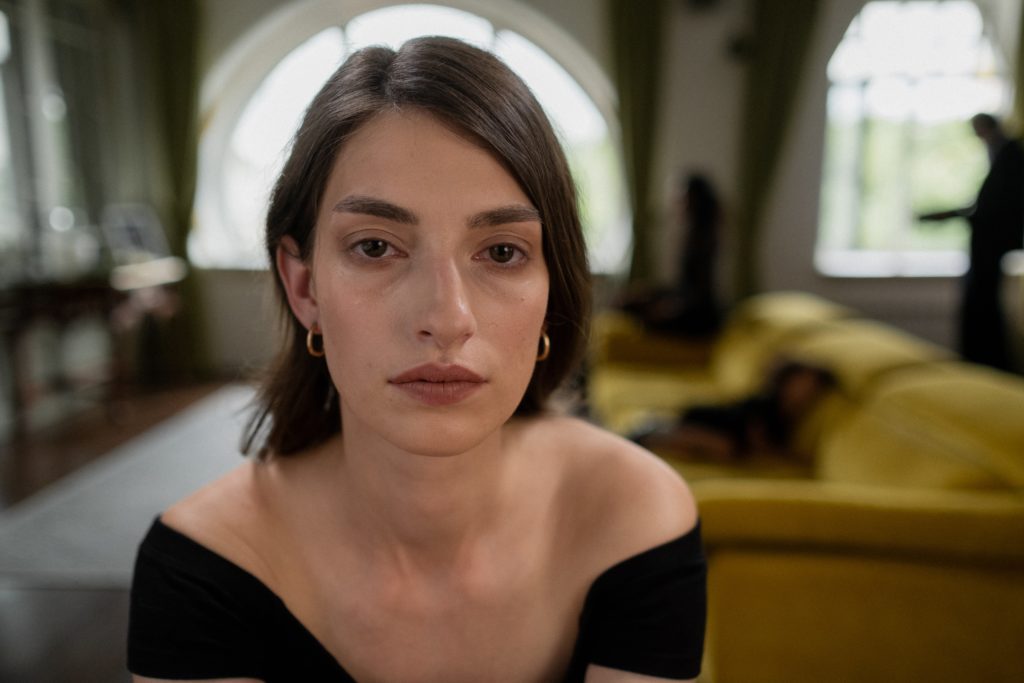 After coronavirus, as well as after other infectious diseases, hair loss can be observed. In this case, the diagnosis will sound like "acute telogen hair loss." This happens because our body in case of danger "hurts" more than vital organs (heart, kidneys, liver, lungs), and the hair does not receive blood supply. And the more severe the disease, the more intense will be hair loss.
The expert responds that hair loss after coronavirus disease occurs in patients who have suffered from it in severe form, as well as in those patients who previously had "weak" hair, and vegetarians.
Hair loss after coronavirus is different from treatment for other types of hair loss. The great news is that hair loss after coronavirus has a benign course – that is, after hair loss, the "hair bulb" remains alive and 3 months after the onset of hair loss can be expected to germinate new young hair. And with other types of hair loss without specific therapy, hair growth is not restored, and the disease progresses.
Of course, there are certain internal processes that further contribute to hair loss after coronavirus. Thus, the most severe postcocious hair loss occurs in patients with protein deficiency (vegetarians, vegans), diabetics, patients with anemia, as well as those who before Covid had not very "lush" hair. Also, patients with thyroid disease have a more malignant course of hair loss.
The best prevention of hair loss after coronavirus disease is to prevent severe disease. The severity of the disease directly correlates with the intensity of postcocious hair loss. Therefore, it is important to see a doctor from the first day of the disease, get adequate treatment, eat well (especially important to get enough protein foods – meat, fish, seafood), take vitamins for hair growth.
There are many causes of hair loss, as well as options for combining these causes, which in turn lead to a long process of hair loss. To diagnose the most common causes of prolapse, there is a certain list of laboratory tests.
It is very important to remember that after a coronavirus infection, the human body is exhausted and needs quality and varied nutrition. Adequate protein (meat, fish, seafood), fresh vegetables and fruits are extremely important during this period. Foods enriched with omega-3 fatty acids (red caviar, salmon, oysters, herring, mackerel, walnuts) should be added to the diet.
Micronutrients such as zinc and selenium, which can be obtained by adding oysters, beef, sesame and pumpkin seeds, beans, sunflower seeds and other cereals, have a good effect on hair restoration processes.
Two factors can aggravate hair loss: improper care and self-medication. There are a large number of folk recipes for hair restoration, which not only do not help restore hair density, but on the contrary – even more harmful to patients. Do not use homemade "masks" and mixtures based on pepper, honey, cognac, burdock and other components. Such recipes have no scientific basis and often lead to contact dermatitis of the scalp, thereby exacerbating the problem of hair loss. Regarding improper care: among patients, there is often an opinion that you need to change the shampoo often to prevent addiction.
But the function of the shampoo is to gently cleanse the scalp and do not expect it to increase growth. There are other means for this. If there is a problem of hair loss, the best solution is to consult a trichologist, who will determine the cause of hair loss, prescribe treatment and select care products.
A trichologist will also help you choose vitamins for hair growth, based on laboratory tests. Or the patient can choose a complex of vitamins independently. You need to choose a quality brand that specializes in vitamin complexes with the instruction "To restore hair."
Important components that must be part of the complexes are biotin, vitamin D, zinc, selenium. They affect the quality and speed of hair growth. Also a desirable component of the complex for hair growth is collagen, which is a "building material" for the formation of the hair shaft.
What components in the vitamin complex are able to change the hair from the inside:
B vitamins – are involved in metabolism, ensure proper synthesis of proteins, fats and carbohydrates, provide density and shine to hair, stimulate its growth, prevent brittleness.
Vitamin A – strengthens hair roots, restores damaged structure, gives curls shine and elasticity.
Amino acids L-cysteine ​​and L-methionine are important participants in the synthesis of keratin – a building material for hair.
Miliacin is a natural substance made from millet oil, which strengthens the hair from the inside, stimulates excellent growth and radiance.