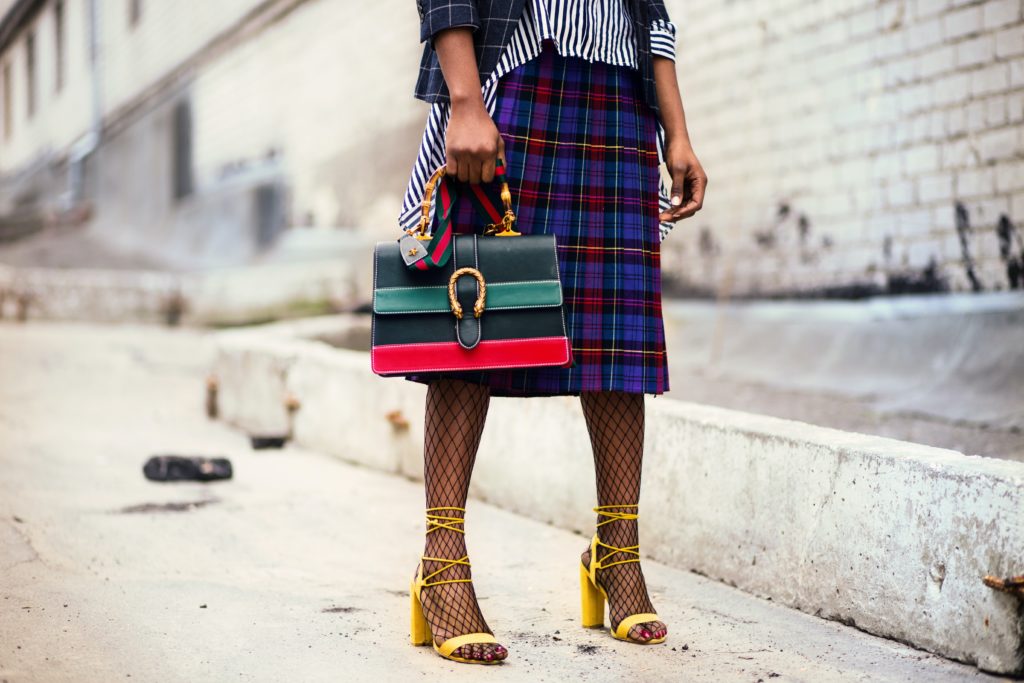 On the eve of the arrival of the warm season, we find out which trends professionals consider key in the new year.
2022 has just begun, but fashionistas are already in anticipation of landmarks and beacons-tips. When compiling a wardrobe for the new season, it is always better to consult with professionals. And, of course, who in this field can be better than the stylists of the stars? Jean-Michael Quammie, along with designers Ducky Confetti, Daewon Bin and others, took stock of the prospects and identified 7 trends that will predict the development of 2022.
Fashion should be fun! You don't have to conform, play by the rules in order to look cool. The only condition for success is to wear clothes in your style with confidence and steadfastness.
Luxury for every day
If Cardi B can afford to go out with her baby dressed from head to toe in Dior designer clothes, then why can't we put on all the best at once and go on more important things?
"Couture is becoming more wearable and accessible," notes Kaummi, who is styling the new Matrix star Ahya Abdul-Mateena II.
However, this rule also works the other way. So, if haute couture becomes quite a successful choice for every day, then evening looks for red carpets acquire much more casual features. Stylists cite Haley and Justin Bieber's paired looks from the 2021 Met Gala as an example. Sneakers and simple, uncomplicated silhouettes, even a kind of carelessness – the line between pret-a-porte and haute couture is becoming more and more ghostly.
"False" fur
Favored by stars from Beyoncé to Mariah Carey, Confetti is confident that the popularity of faux fur will skyrocket in 2022.
"False fur has improved over the years, and many brands use it in their products."
We want to go even further and suggest using only vintage fur. Natural or artificial, it doesn't matter. The key message is to stop buying new things made from animal fur. In the context of global warming, we consider the pretexts that we can endure frost and wind in winter without "heating" in the form of natural fabrics infantile and hypocritical.
Layering
Comfort and coziness are still at the top of the pyramid of fashion principles for 2022. Do not be confused by the "leading" positions of couture, because a medal always has two sides. Designer Daewon Bin (a favorite of A$AP Rocky) is sure that baggy items, stylish prints and layering will be especially popular in 2022.
However, if in the past we chose leggings and pullovers for the purpose of keeping the soul warm and cozy, now we need to focus on quality denim. Shirt, top, jacket or jacket, shorts – and all denim. Focus on gender neutral products – this is the message of the fashion industry, which should resonate even more in the future.
Leather
Perhaps many are already tired of the skin, because she rules the show for many seasons in a row. Probably, if you want something new and unusual, it makes sense to pay attention to other trends from our list, but if you are looking for something luxurious, timeless and always relevant, the choice is obvious. Leather, like no other texture, can create an elegant yet luxurious look.
Cardigans
As inspiration, stylists call the early images of Taylor Swift from her very first videos. The ones where she still seems like the girl next door, serenading her lover to the accompaniment of a guitar.
However, we recommend that you pay attention to how cardigans are worn by the heroines of the Euphoria series. Over Kat-style t-shirts, sexy and risqué like Cassie and Maddie, as well as cardigan sweaters in the company of flared trousers – a la Lexi. The trend is absolutely versatile, and therefore girls with a radically opposite taste will like it.