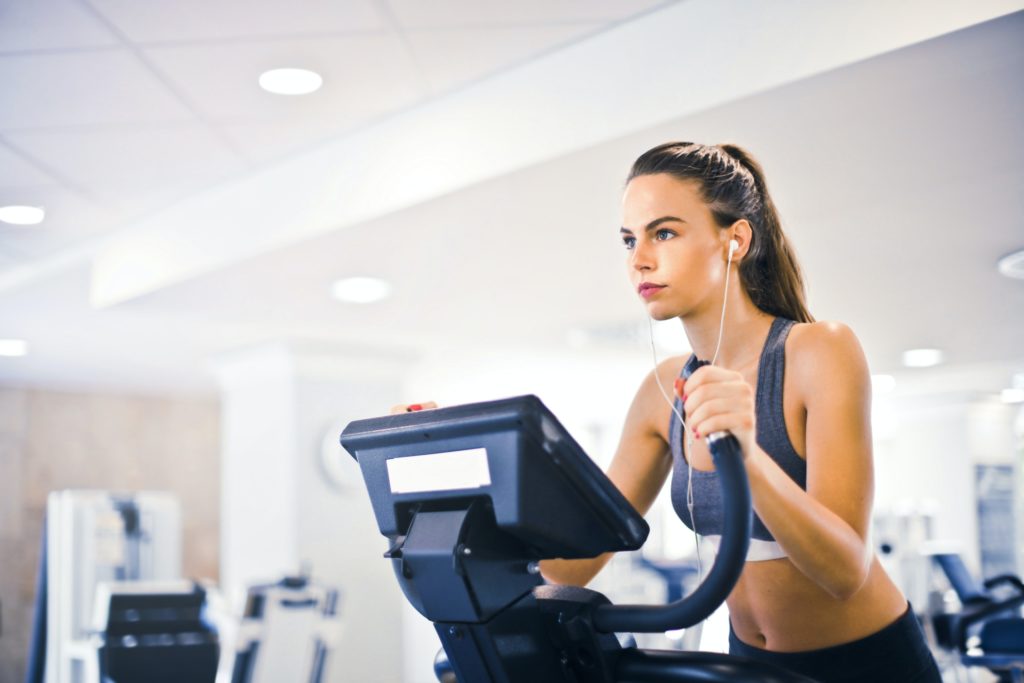 You need to know moderation in everything, such as food, exercise and diet. The same goes for weight loss – you need to follow the "golden mean" to feel comfortable and look good.
Weight loss will be followed by fatigue and constant tiredness. Too fast or extreme weight loss can do more harm than good, both physically and mentally. Safe and sustainable weight loss goes hand in hand with a generally healthy lifestyle that focuses on proper nutrition and reasonable activity. The amount of weight you can safely lose in a month is unique to you.
"Like most things when it comes to weight loss, the answer is contextual and individual. However, there are some rules and recommendations we can share, says Brad Dieter, Ph.D., NASM, a certified nutrition coach.
Why should you avoid diets?
The first thought that usually comes to mind when we are trying to lose weight is diet. But this is the wrong decision, because it is not stable and sets you up for wrong thinking about food and weight.
"Dieting is usually a quick decision that people make when they want to lose weight fast. However, they are usually extreme and limiting. Although results are often achieved, they rarely last long because practices are not sustainable, Amy explains. Shapiro, a nutritionist for Real Nutrition in New York.
Usually, diet not only gives short-term results, but also projects in your mind unhealthy patterns of thinking about food and its impact on your life.
How to lose weight properly?
The idea is to implement strategies that can be followed in the long run, when you eat really right most of the time and leave room for casual pleasures. The ultimate goal is to lose weight and improve your overall health. Although you may not achieve this quickly, your path will be stable. Here are some tips for healthy, sustainable weight loss.
Focus on nutrition: Create foods rich in whole foods such as fruits, vegetables, whole grains, nuts and seeds, protein and heart-healthy fats. Processed foods should take a back seat, and portion control plays an important role.
Practice mindfulness: Attention to eating also plays a role, and tools such as keeping a food diary when you're just starting to eat right help you see how far you've come and where you may need to make changes.
Avoid dilemmas, such as "all or nothing": when we completely exclude something from our diet or add negative thoughts to it, such as "I can't eat it" or "I will never be able to eat it again", it is leads to overeating. A healthy lifestyle eliminates feelings of guilt, because you know that there is a place for everything, but not for everything at once. If you want to eat something from the cheat mil category, try to eat it healthier.
Be consistent: memorize a simple mantra: "Consistency moves the world. Certain moments (such as cheat miles) will never lead to weight gain; get back on track the next time you eat again, and don't let that moment become an event. " Always after a bad meal, it should be good and do not blame yourself for it.
What weight is safe to lose weight in a month?
The amount of weight you can lose in a month is different for everyone depending on age, diet and lifestyle, hormones, metabolism and more. Another factor is where you start.
The more weight someone has to lose, the more they can lose in a given month. So, for example, if someone has to lose 90 kg, he can lose them faster than someone who needs to lose 9 kg. Thus, people with more body weight or more fat can lose about 2 percent of their body weight, while people with less weight can lose about 1 percent of total body weight, -says Brad Dieter.
If you plan to lose weight over a long period, it would be wise to develop a long-term step-by-step strategy. "People who plan to go on a diet or lose weight for a long period of time, say six months, should strive for more conservative figures. The ideal goals for people with a long-term strategy should be about 0.5 to 1 percent per kilogram of body weight per week, "says the coach.
Therefore, do not seek quick results, as practice shows, such weight loss "beats" on health. Therefore, it is better to choose a healthy diet and follow it to not only lose weight, but also to maintain the desired result.