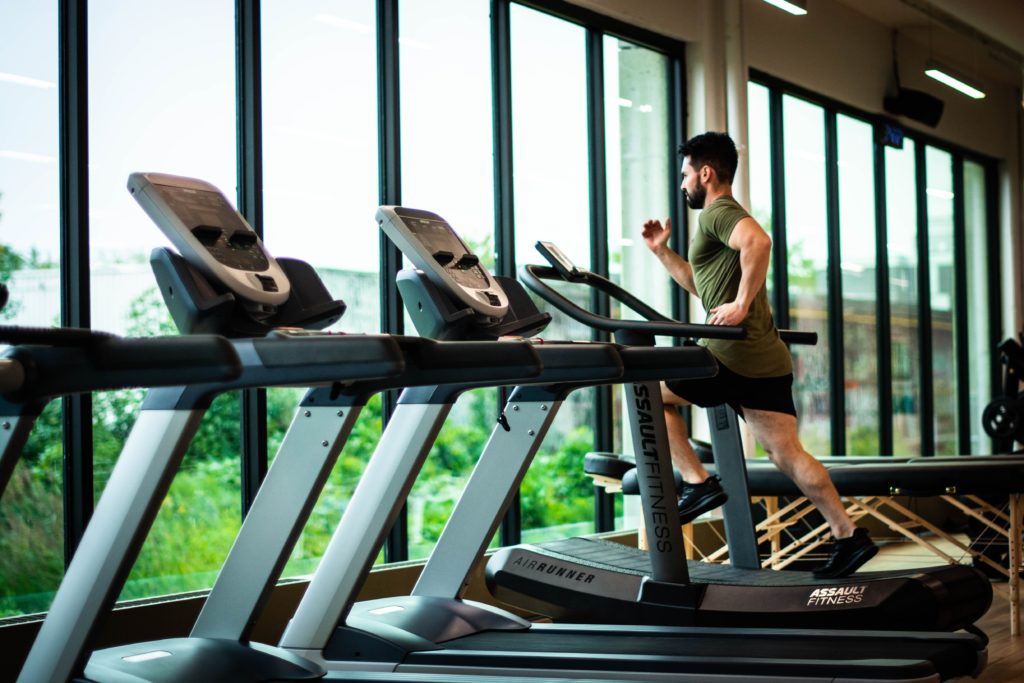 For those people who decided to take care of themselves, the question often arises where it is better to do it: is it worth spending money on classes in the gym, or can it be just as successful at home? Before you start playing sports, you need to build a specific action plan and set specific goals for yourself that you want to achieve.
Let's face it, fitness workouts at home are now becoming more and more popular – on the net you can find many lessons and videos for every taste, for any level of training and for different problem areas. It would seem that there are some advantages – after all, it is free and you do not need to waste time on the road. However, there are also disadvantages here. Let's try to consider all the pros and cons of practicing at home and in the gym, we'll figure out where it is better and more effective.
Home workouts
The bulk of home exercises are usually simple, basic movements. It all depends on the availability of various machines and dumbbells. Unfortunately, not everyone can afford to have a well-equipped "home" gym, so a lot of useful exercises are eliminated due to lack of equipment and space. The pluses include the fact that you do not need to go to gyms, as a result of which you will save a lot of precious time. Found some free time for yourself – and do it any day, any time. This is undoubtedly convenient. But there is another problem – the lack of motivation to practice. Usually, over time, interest fades away, and it becomes a real problem to force yourself to study. Then the simulators will simply stand idle.
So, the pros of doing at home:
A familiar atmosphere, the absence of "outsiders".
It's free.
Saving time.
Nobody, except you, will break your "favorite trainer".
Lack of a queue for equipment.
Minuses:
Lack of necessary exercise equipment.
Lack of a trainer, as a result, improper exercise.
There is not always someone who can hedge.
It can be difficult to force yourself to start doing something (non-working atmosphere).
Visit to the gym
Of course, time will go to the road, changing clothes, sometimes, waiting for the equipment to become free and for other trifles. In addition to time, there will also be financial costs for the subscription and the road, if the hall is not near the house. However, if you want to have a perfect figure, most professionals advise you to visit fitness centers.
In the gym there is someone to look up to and someone to motivate oneself to the desired progress, there is someone to communicate with and hear certain advice, to learn something new. Secondly, there is always someone who will hedge, and this is very important in order not to injure yourself. Third, the right atmosphere and music will make your work more efficient. Also, in any gym there will be enough simulators for all muscle groups, it is simply impossible to place them at home, and it is inappropriate.
Pros:
Large selection of exercise equipment.
An inspiring sports environment.
Availability of coaches for counseling.
New acquaintances.
Minuses:
Travel and subscription expenses.
Lack of time to visit the fitness center.
In gyms there are often queues for sports equipment.
Both options for classes have both certain pros and cons. Workouts at home have advantages, but they do not exclude the disadvantages that we have already discussed. Just remember that the two are not mutually exclusive. Go in for sports, in the end, the result of training is important, not their place.