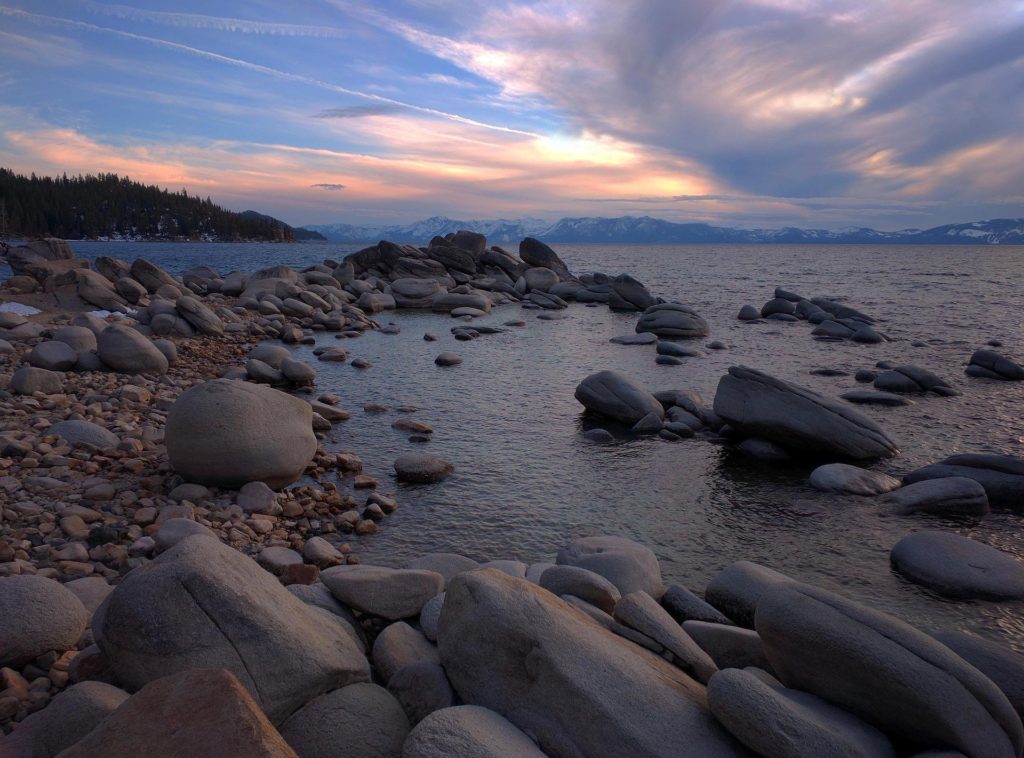 The United States of America opens up an unprecedented scope for travelers: almost every piece of this country can be considered as an interesting tourist destination. Where, then, to rest in the USA? Of course, names such as New York, Miami, Los Angeles, Washington, Grand Canyon, etc. immediately come to mind. In our article, we will try to cover places less known among the general public, but no less interesting from this.
Gold Coast Grand Rapids and Lake Michigan
In the State of Michigan, there is a town called Grand Rapids. Beer lovers should seriously think about a trip here, because this settlement was recognized as the best beer city in the country in 2012-13 according to the National Blog Beer Examiner. There are as many as 25 breweries on its territory, and in summer and winter you can take part in a beer festival. Of course, it is not necessary to devote the entire vacation to beer tasting, the city has excellent museums, exhibitions and art competitions. Lovely ladies will not be able to break away from the gardens of Frederick Meyer with motley flower beds. Joy awaits those who want to lie on the beach: the Gold Coast of Lake Michigan is compared by some tourists to the beaches of Hawaii and Southern California.
Yosemite National Park in California
The natural wealth of the United States is inexhaustible. You can make sure of this once again by going to Yosemite National Park, which is located in the districts of Mariposa and Tuolomni. There is everything here for lovers of beautiful nature: rocks, waterfalls, rivers, Sequoiadendron groves. Connoisseurs of the flora will appreciate all five zones of the park's vegetation: dense thickets of bushes and oaks, lower mountain forest, upper mountain forest, subalpine and alpine belts. Here you will find hundreds of species of truly rare plants.
Historic Boston
Boston is unlikely to come to mind when planning your trip to the United States, most likely you have heard about this city, but did not meet it as often in all kinds of works as, for example, New York. However, this city is one of the oldest and most developed in the States. It will delight its guests with the richest cultural heritage, there are dozens of interesting museums and historical sights.
California Central Coast
The sunny landscapes of California's central coastline, which stretches from Los Angeles to San Francisco, are hard to resist. Traveling along it will bring a bunch of small surprises. For example, in the town of Santa Barbara, bicentennial barracks, monasteries, museums and an extraordinary view of the bay have been preserved. Pfeiffer Big Sur National Park has a waterfall that is 18 meters high. The tourist infrastructure of the region is quite developed, there is no shortage of hotels, but you will not find crowds of tourists here, it is likely that you will be able to be alone with the Pacific Ocean.
Jersey coast
The state of New Jersey is famous for its gold coast. The coast here stretches from Sandy Hook to Cape May. This is a resort area, which means everything that tourists are used to is here in the field: hotels, shops, entertainment. The city of Cape May is of particular interest, its Victorian architecture will delight the eyes of aesthetes, and its golden beaches – more mundane tourists. The sun rises and falls above the water here. Gambling tourists can make their way through Atlantic City – the city is famous for its casinos.
Cumberland Island
If you are looking for less-traveled beach resorts, you can stay on Cumberland Island. This is not a very well-known place in the USA, where you can be alone with the wild nature, without denying yourself at the same time the convenience (hotel and restaurant on site). Deserted beaches, dunes, winds, wild horses and turkeys, tiny crabs and colorful butterflies await you.
Sun Valley in Idaho
Lovers of mountain slopes will not be deprived of the United States. The city of Sun Valley has ski slopes that will be appreciated even by skiers who have seen world-renowned alpine resorts.