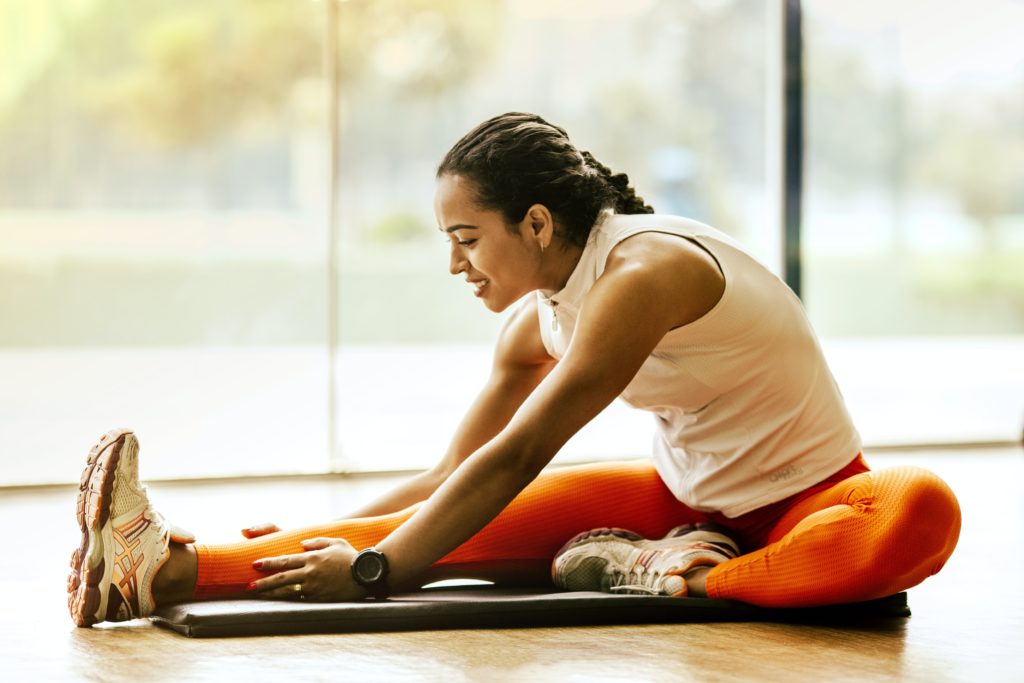 Stretching is somewhat similar to meditation: most of us have what it takes to do it more often, but it takes discipline, determination, and minimal technical support. Stretching is often associated with relaxing muscles before and after exercise to reduce the risk of injury and reduce soreness, but the benefits of stretching are not limited to the feeling of flexibility. We tell you why you need to develop flexibility and how to do it efficiently.
"When there is a lot of tension in the body, certain areas begin to compensate," says Kayla Alpen, personal trainer and co-owner of Stretch Studios in Sydney. "Stretching allows you to bring cohesion back to your body so you can move and function efficiently enough, regardless of exercise."
The best part about stretching is that you don't have to be an experienced athlete to seriously engage in this activity. "Stretching is good for our body as a whole," says Dr. Alex Hopwood, chiropractor and co-founder of Stretch Studios. "The digestive system works better after physical activity." However, just a few simple tips will help increase flexibility and allow you to start stretching like a pro.
Work out with a trainer
When you train with a trainer, they help you get into the correct posture and push your body in the right direction to (moderately) increase the load and increase the benefits of the exercise. "The advantage of training with a trainer, compared to stretching on your own, is that you just work with a professional who knows what to do and how to do it, but also promotes deeper stretching and faster results," says Hopwood.
Hopwood also explains that supervised stretching maintains proprioceptive neuromuscular facilitation (or PNF), which decreases with age and is one of the reasons why flexibility declines. "During stretching, we force our clients to contract their muscles," says Hopwood. "This allows for a connection between the brain and the muscles in order to send a signal to the brain about how it can use this ability of the muscle in everyday life."
Be dynamic
The static stretch that is traditionally done before a run isn't all that helpful. "Many people think it's good to stretch or hold a pose for 10 seconds, but studies have shown that it takes 30 to 40 seconds to hold a pose for a static stretch to work," says Hopwood. The best option is dynamic stretching, when the muscles are stretched due to movement, for example, during lunges. "You should not do static stretching before a workout, especially when you go to the gym, as you will lose 25 to 25 percent of your strength," says Hopwood. "One of the main features of muscles and their fibers is that the longer the muscle, the stronger it is."
Feel your body
Stretching is good, but muscle loading is not. How much is "too much"? Alpen says it's good to watch the intensity: On a scale of 1 to 10, you should feel a "pull" of 7 while stretching. "If your body associates the feeling of stretching with pain, it will defend itself," she explains. "You have to be below this level so that your body can relax and bend even more." And, as with any exercise, there is a cumulative effect: the muscles will return to their original state if you do not stretch them hard enough and regularly. "If you work in a seated position and your hips are in a level position, then regression will occur especially quickly in this place," Hopwood warns. "That's why it's important to keep stretching even when you reach the level you were aiming for."