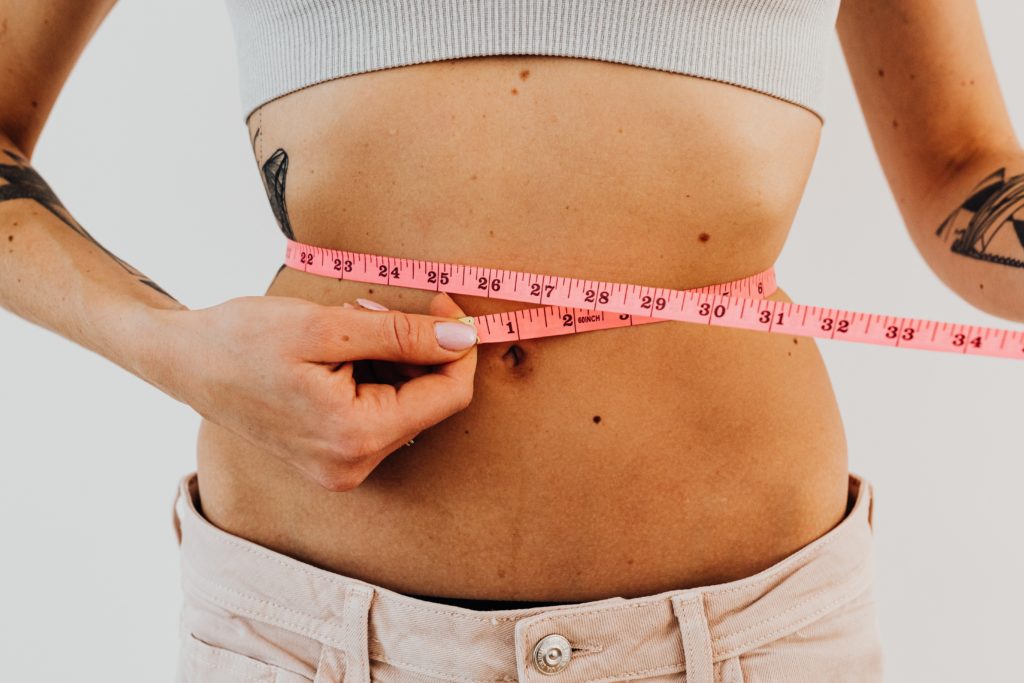 What makes people lose weight?
The formula has long been proven. People lose weight when energy expenditure exceeds consumption. But I always focus not on quantity, but on quality. Thin people can be "fat". Focus on the ratio of the percentage of adipose tissue to muscle mass.
What can interfere with losing weight?
From a medical point of view, the cause may be disorders of the thyroid gland, adrenal glands, hypothalamic-pituitary system, gynecology. If we talk about lifestyle, then this is a chaotic diet with constant snacks, minimal physical activity, sleep problems, chronic stress. These are endless throws into restrictions, diets, starvation, which only lead to breakdowns and a two-fold gain in body fat. Of course, there is a genetic predisposition, but this can and should also be worked with by optimizing the epigenetic aspect.
Why does someone lose weight faster (as a rule, these are men), and someone barely?
It is an evolutionary adaptation and adaptive mechanism. Men tend to have more muscle mass than women. And since it takes more energy to hold muscle than fat, even while resting, men have a faster metabolism – somewhere between 3-10%. For this, men should be grateful to such a hormone as testosterone. But in men, the distribution of fat is different. Most of the deposited excess is concentrated inside the abdominal cavity, around the internal organs. This is the so-called visceral fat, which is more dangerous in terms of the risks of cardiovascular disease.
An important role in women's health is played by another sex hormone – estrogen, which prepares the body for pregnancy, gestation, childbirth – quite energy-consuming processes. For safety reasons, this subcutaneous fat is localized in the lower abdomen, on the thighs, in the so-called hard-to-reach depots, which are difficult to burn.
Eating disorder experts say there are secondary benefits to being overweight. What do you think about it?
My work is directly related to solving the problem of excess weight, and I can say for sure that it is this delicate interconnection and integrity between "internal" and "external", or rather their imbalance, often becomes either the starting point for gaining, or the last obstacle on the way to achieving a healthy and lean body.
It happens that a person observes all dietary recommendations, is physically active, and the kilograms either go away very slowly, or there is no result at all. Of course, as a doctor, I start to dig towards metabolic disorders, deficiency conditions, causes from organs and systems. But if, even with the restoration of regulation, a person does not lose weight, I always ask about his psychological state, does emotionality affect the choice of foods on the plate, is there a tendency to seize or punish oneself in the form of certain foods.
I am not an expert on eating disorders, but from my professional experience I can say for sure that if a person is struggling with himself, with food, it is a vicious circle. Food is the most affordable and fastest way to fill the inner emptiness, free time.
It is often convenient for people to hide behind extra pounds, this is true. Plus – attention from the environment, minus – demands, because "it's hard for me." But here a person should be ready to change, not shift responsibility to others, start this path by accepting oneself in such a body, gradually working to improve it.
What is energy metabolism in the body? What mechanisms are involved in it?
All living organisms provide themselves with energy for growth, reproduction, maintenance of structure and response to external changes. Metabolism is a set of chemical reactions resulting in the generation of energy required for cellular processes. Transport, synthesis, decomposition of compounds and molecules require the use of energy.
The anabolic pathway is the synthesis of molecules that requires energy to function. Catabolic – breakdown in which energy is released. Each stage of the reaction is accompanied by a catalyst, which is played by a specific enzyme. Let me explain in practice. We are all familiar with such a molecule as glucose. So, during its decay (catabolism), energy is generated in the form of ATP for the cells to perform various functions and tasks.
But not only carbohydrates are energy, as many believe. Oxidation of fatty acids (breakdown of fat) or amino acids (protein) also contributes to energy production.
Even in sleep, the body continues to consume energy. A sufficient amount of nutrients is an important condition for a high-quality human life and the correct functioning of internal organs. Energy is produced in the course of metabolism, and if it is disturbed, vital activity is also disturbed. The synthesis of proteins, fats and carbohydrates useful for humans is under attack. To prevent this from happening, the body needs nutritional support from the outside.