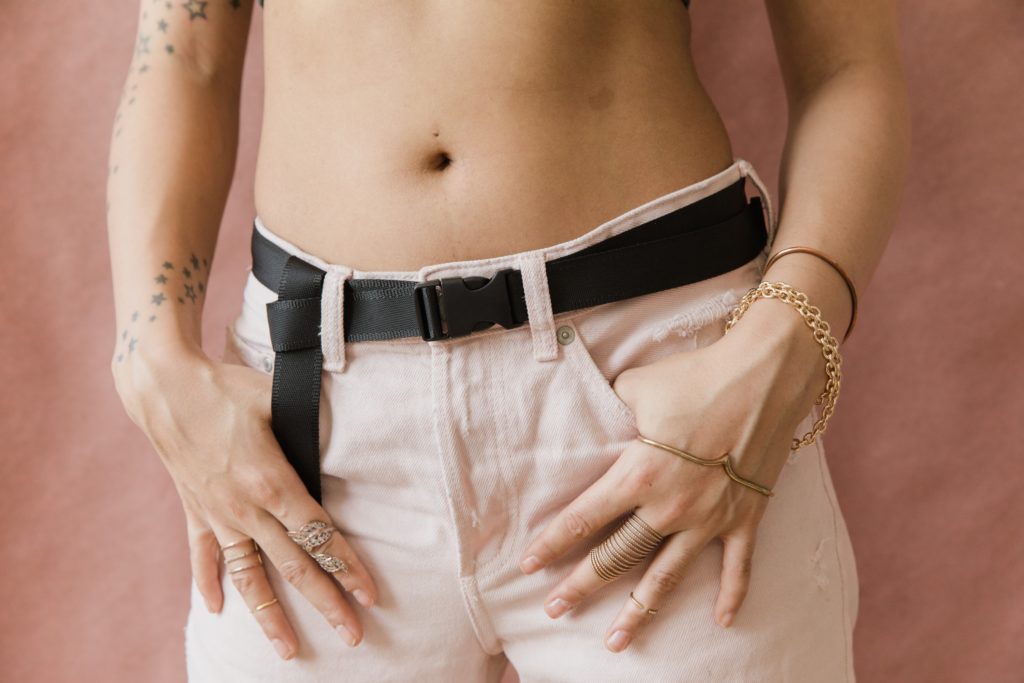 White jeans are synonymous with warmth and a classic summer wardrobe. Due to their conciseness, absolutely everything goes well with them – from white loose-fitting shirts to bright T-shirts and linen jackets. In summer, white denim is a favorite thing in the wardrobe of fashionistas, because it not only emphasizes the golden tan, but also adds freshness to the image. This season, the trend is wide light denim, jeans with unusual cuts at the waist or hips, options with a low fit, coming from scratch, as well as classic models of straight cut. We show 5 fashionable ways to wear white jeans this summer.
Monochrome
Monochrome white image is one of the favorite ways to style in the wardrobe of streetstyle stars. Choosing total-white in summer, you will not be mistaken, because it will not only protect you from the scorching sun, but will have a much more spectacular look than black combinations. During the day, combine white denim with linen shirts and tops with ties at the waist, and in the evening, wear a denim jacket or a cozy cardigan. To make the monochromatic image look like a clock, do not forget about the combination of different textures and fabrics
With a masculine shirt
The trend towards masculinity is still relevant this summer. Designers suggest choosing bulky jackets, as if taken from a man's shoulder, and cotton shirts deliberately free cut. The latter are a universal element of summer images, because they can be rhymed with swimsuits at a seaside resort, mixed with wide pants in business images or worn with white jeans in everyday outings.
With a bright jacket
In addition to monochrome white images, this summer we offer to combine light denim with bright jackets. Yellow, blue, green, pink or orange blazers will make a fashionable party for everyday universal white jeans and will add color to gray everyday life. Take the example of the fashionable influencer Sonya Leeson, who skillfully introduces bright shades into her wardrobe.
With a crop top
If earlier shortened tops evoked associations only with sports style, now they are the basis of summer capsule wardrobe. You can wear short tops not only with leggings or bicycles, but also trouser suits and utilitarian denim. This season, choose white jeans with a high waist, add a spectacular top and a comfortable bag for every day, inspired by the example of streetstyle stars.