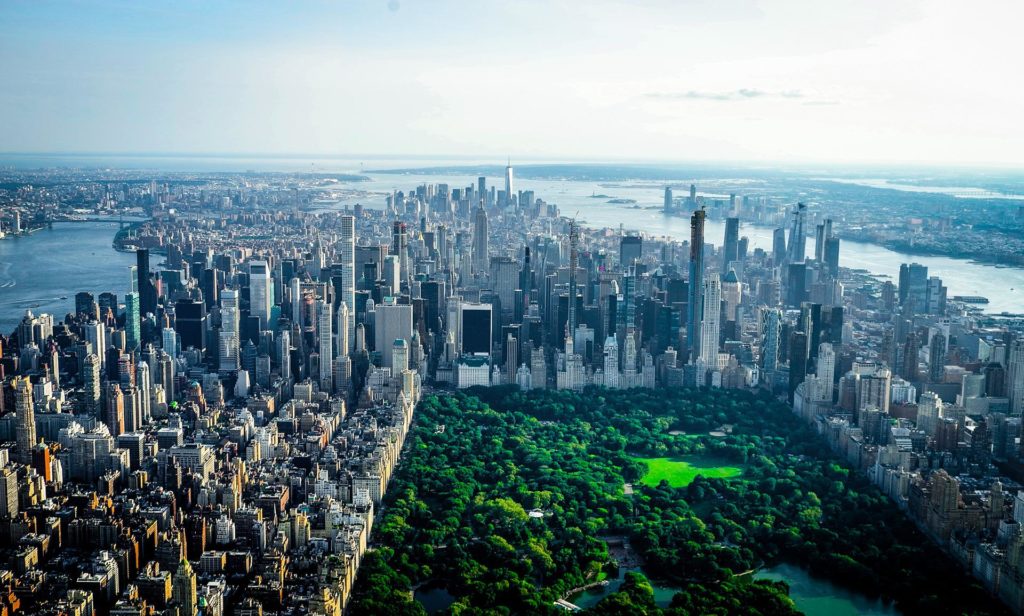 1. New York
Population: 8,491,079 The largest city in the United States and one of the largest metropolitan areas in the world. The population of the suburbs is about 20 million. Located on the shores of the Atlantic Ocean in the southeastern part of New York State. New York was founded in the early 17th century by Dutch colonists.
New York is the most important economic center of the United States and the whole world. New York, along with London and Tokyo, is called one of the three main centers of the world economy. Financial institutions located in the city, at the end of 2008, controlled up to 40% of the world's finances.
Includes 5 boroughs: Bronx, Brooklyn, Queens, Manhattan and Staten Island. The main attractions are located in Manhattan. Among them: historic skyscrapers, Rockefeller Center, Woolworth Building, Metropolitan Art Museum, Metropolitan Opera, Solomon Guggenheim Museum of Contemporary Art (painting), American Museum of Natural History (dinosaur skeletons and planetarium), the legendary Chelsea Hotel, headquarters UN apartment, Harlem.
2. Los Angeles
Population: 3,928,864 Located in southern California, on the Pacific Ocean. The largest in terms of population in the state and the second in the country. The population of the Greater Los Angeles metropolitan area is over 17 million people. Los Angeles is one of the world's largest cultural, scientific, economic and educational centers. Also, the city is one of the largest world centers of the entertainment industry in the field of cinema, music, television, computer games.
3. Chicago
Population: 2,722,389 The second most important financial center in the country and the largest transport hub in North America. Located on the southwest coast of Lake Michigan, Illinois. The metropolitan area of ​​Chicago (with various suburbs) is called "Greater Chicago" or "The Country of Chicago" and is home to about 10 million people. The metropolitan area of ​​Chicago ranks 26th in the world in terms of population. Chicago is considered to be the economic, industrial, transport and cultural capital of the Midwest.