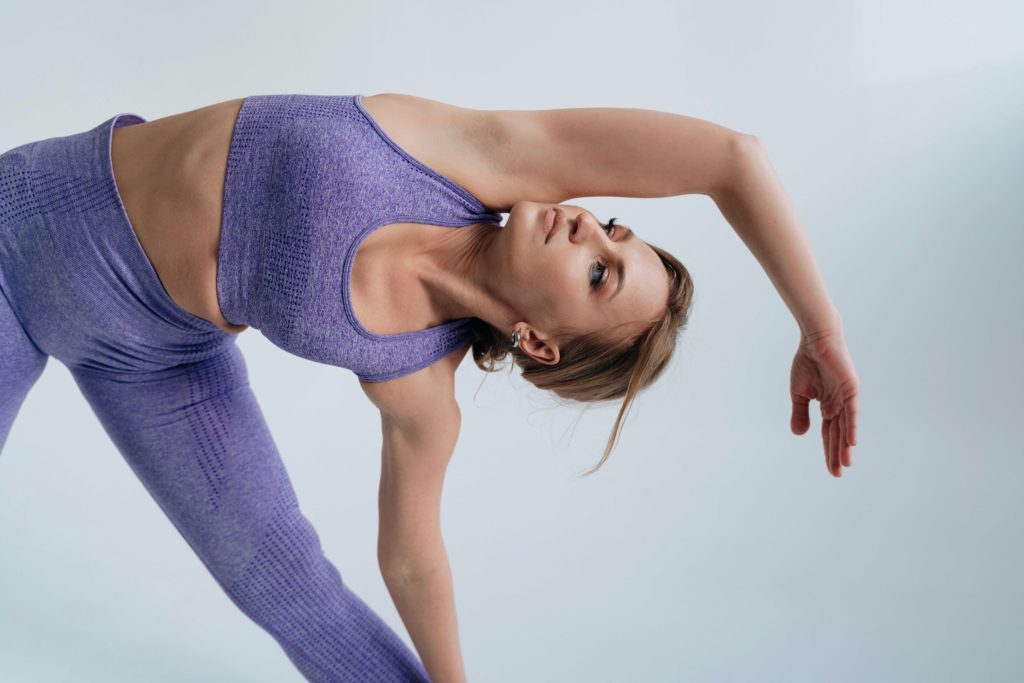 The principles of beauty replace each other every few decades, leaving a trail of the unspoken: what does an ideal figure look like after all? One thing is known – in a healthy body a healthy spirit, and referring to this statement, you can safely strive for the figure of a dream. Here are 5 steps to a perfectly healthy body, which together will lead to the desired result.
Massage with a dry brush
Dry brush massage was popular long before it was talked about louder. With just one tool and deft movements, you can solve several problems at once: stimulate the lymphatic system, exfoliate dead skin cells, get rid of cellulite, cope with stress and saturate the skin with oxygen. Contraindication for such a massage is a tendency to skin diseases, so even with a slight hint of inflammation you need to see a doctor.
For a massage, choose a brush with natural plant or animal bristles. Move from the bottom up – from the heels to the neck – touching the problem areas with gentle circular motions, thus stimulating the lymphatic system. Avoid places of accumulation and crossing of vessels and nerves (under the knees, elbows). For optimal effect, massage with a dry brush should be done regularly – daily or every other day, and its duration can be five minutes. After the procedure, it is important to take a shower and apply a moisturizer on the body.
Delicate fasting
No pursuit of a beautiful body is complete without adjusting the diet and changing eating habits. The well-known trend towards fasting (or interval starvation), when you need to do without food for longer than with it, has clear boundaries, where "16 by 8" is a sparing mode.
Due to the fact that this diet is not suitable for everyone, there is a more delicate option that will help curb appetite and monitor your relationship with food: stick to the usual regime, observing the "clean" intervals between main meals. For example, there should be a break of about four to five hours between breakfast, lunch and dinner, when you can drink water, tea or coffee without sugar and milk. It has been proven that cyclic periods of starvation are beneficial to the human body. Figure too.
Vitamins
Metabolism plays an important role in achieving the dream figure. Metabolism (or metabolism) is a set of chemical reactions that occur in the human body to ensure its vital functions. A healthy metabolism is often the key to a healthy weight and tightness of the body, as it depends on how effectively the chemical reactions will take place.
Physical activity
Here as with food. When massage is a supplement to a cellulite prevention routine, physical activity is the only thing that keeps body muscles toned and active naturally. There are several options: focused training with a coach, when the work goes to achieve a specific goal, and regular physical activity to maintain the same tone and produce the hormone of happiness. With trial and error, you can now choose your favorite workout, from dancing and Pilates to strength yoga and daily jogs around the house. As a novice sports enthusiast, start with short morning workouts and regular walks.
Healthy sleep
Sleep hygiene is undergoing a transformation in a world where the first and last thing we see before our eyes during the day is a gadget screen. Constant involvement in work and what is happening around provokes the production of stress hormones – adrenaline and cortisol – where the latter just blocks the ability to achieve a healthy weight. Excessive production of cortisol contributes to fat deposition, which is the exact opposite of what is considered healthy and necessary for a toned body. In addition to a balanced diet and exercise, healthy sleep helps fight stress.
Meditative practices, daily routine, airing the bedroom, giving up gadgets an hour before going to bed and an hour after waking up promote healthy sleep and quality rest.