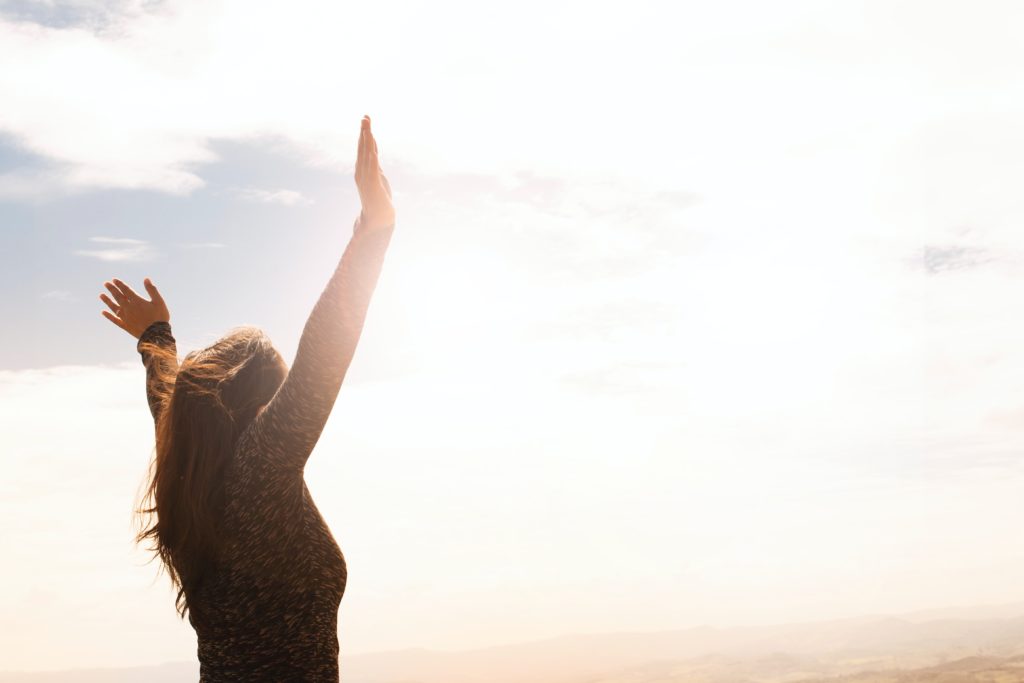 Going on a first date and feel your stomach spinning? Are you planning to make a presentation to the audience and can't collect your thoughts? Having an awkward conversation with your boss that makes you breathless?
This is how the body responds to anxiety. The brain sends signals of danger, a high alert mode is activated: an increased dose of adrenaline enters the bloodstream, breathing quickens, sweating intensifies, muscles tense, and the heart jumps out of the chest.
We need such a transformation in order to make a sharp dash and run away from danger, or to get a charge of power and meet the enemy face to face. That is why this reaction is called "fight or flight". But most worries arise in situations where there is no real threat. The body prepares for it "just in case", which usually does not come.
And it turns out that precious energy resources are wasted just like that.
In addition, in this state, we cannot think rationally, focusing more on instincts. Therefore, it is important to perform the reverse transformation and return to a state of rest. This can be done in different ways: drink mint tea, smell a sprig of lavender, take a warm bath. But we do not always have such options.
I want to share with you a method that does not require anything but breathing. This is the 4-7-8 breathing technique. Its essence is simple: by alternating inhalation for 4 counts, holding the breath for 7 and exhaling for 8 counts, we create a sense of security in our consciousness. This neutralizes the fight-or-flight signals and we return to our natural state of peace. It may seem that this is well too simple. And you can't argue with that.
But despite its elementary nature, the 4-7-8 technique works flawlessly. See for yourself – try it right now and see the effect.
To really notice the changes, I recommend making a scan of the state before and after applying the technique.
Scan:
Sit comfortably, straighten your back, opening your chest. Close your eyes so you don't get distracted.
Start watching your breathing. Determine: is it fast or slow, deep or shallow? Pay attention to the belly – does it move in time with inhalation and exhalation?
After placing these "markers", switch the focus to the body. What physical sensations do you have? Warm or cool, light or heavy, tired or cheerful? Which parts of the body are tense? And can you release this tension as you exhale? Note all the sensations that you have at the moment, without analyzing them in any way.
And the last stage of scanning is the emotional state. Try to identify what emotions you are currently experiencing. Joy, sadness, surprise, interest, irritation, anger, fear, inspiration, pride? Don't separate them into "good" and "bad". Let them be as they are.
By the way, you can use this technique to train your mindfulness and return your attention to the present moment. And where attention is directed, energy flows there.
After scanning, you can stay in the same position or change your body position if you feel uncomfortable. Tune in to practice, take a few deep, free breaths and then start breathing, rhythmically counting to yourself:
Inhale through the nose at 1, 2, 3, 4
Delay on 1, 2, 3, 4, 5, 6, 7
Exhale through the nose or through the lips rolled into a tube at 1, 2, 3, 4, 5, 6, 7, 8
Then repeat the cycle from the beginning. Breathe in freshness and calm, breathe out anxiety and fear. Watch the vanity go away as you pause between inhaling and exhaling.
Make 4-5 such circles and then scan the condition again as described above. In order not to count to yourself, you can download any application with a metronome and turn on the countdown on your phone, setting any tempo you feel comfortable with. If you feel a strong tension on holding your breath, accelerate, and if you do not have time to fully inhale, then, on the contrary, reduce the speed.
The remarkable thing about this technique is that you can do it anywhere, anytime, in almost any circumstance, and unnoticed by others. In addition, it has no contraindications or side effects. So the next time you go on a date, on stage, or in your boss's office, feel free to use the 4-7-8 technique and enjoy the confidence and peace of mind.