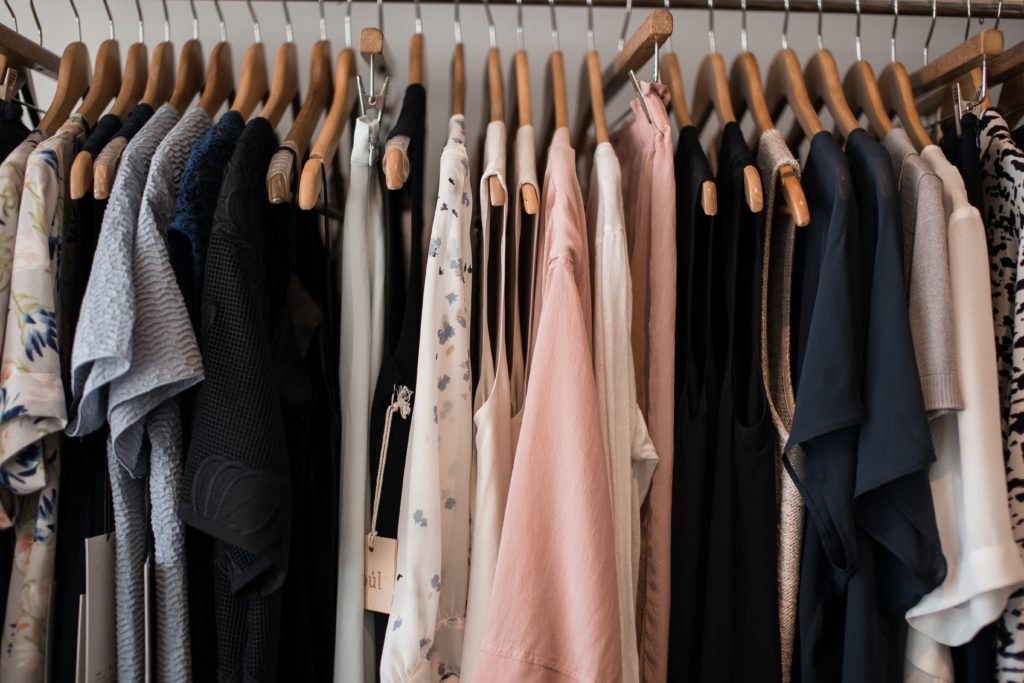 A minimum of things and a maximum of stylish images – isn't this a girl's dream? We tell you how to turn a dream into reality and create a wardrobe-designer in which all things will be perfectly combined with each other.
What is a "capsule wardrobe" and how it works
Capsule wardrobe is a small set of clothes from which you can create many different images. Basically, this wardrobe is seasonal and some of its elements vary depending on the season.
The basis is a solid color clothes of neutral colors in the basic style. Such colors combine well with each other, and there is an opportunity to constantly experiment and create many combinations of the same things.
The elements from which the images are combined do not include:
Jewelry
Bags
Accessories
Underwear
Sportswear
Formal wear
5 stages of creating a capsule wardrobe
1. Try to decide on the color base
Black and navy blue are the most popular colors in capsules. Black is a universal color and is perfect for creating combinations of clothes of different colors, but dark blue is quite capable of replacing it. But pay attention to the fact that you should choose only one of these colors, because dark blue and black things often look ridiculous if worn together.
2. Choose the main items of clothing
The basis of any image is a monophonic top and bottom of a classical cut. Such wardrobe items will always remain relevant. As for the basic elements of clothing, they should be neutral colors: black, white, gray, beige or brown. Examples of such things are a white shirt, a gray T-shirt, a beige sweater, a black skirt. Most likely they are already in your wardrobe, but if you suddenly decide to buy something, before that ask yourself a few questions:
Does this thing go well with other items in my wardrobe?
– How many images can be created with this thing?
– Does it correspond to my personal style?
– Is the material suitable for the fabric?
– Does the style of this thing suit my lifestyle?
If you want to be minimalist, you can skip a few steps and move on to the stage of choosing shoes and accessories.
3. Choose a color accent
At this stage, you can slightly diversify your wardrobe. Choose a few things of your favorite color. For this purpose we advise to use the table or a wheel of a combination of colors that the chosen accent was harmoniously combined with the basic shade.
4. Add things with a print and outerwear
These can be tops, shirts, skirts or patterned dresses. Important: the print should be classic – then you can combine more things. The most popular prints are horizontal stripes of dark blue or black, polka dots and floral pattern. Be careful with the floral print: first make sure that its shade matches the accent and base color. Depending on the weather, add blazers, jackets or coats to the capsule wardrobe – they will complement the image with "texture".
5. Pick up shoes and accessories
The number of pairs of shoes and their type depends entirely on your lifestyle – the base will be one or two in your chosen color (black or navy blue). To these you can add a pair of neutral shoes and those types of shoes that will be comfortable for you depending on your lifestyle, such as sneakers or sandals. An important addition to the wardrobe will be a bag – it should be combined with the main image, so it is better to buy black or beige. Finally, add jewelry or one or two scarves – they will dilute the wardrobe.
Advantages of capsule wardrobe
Capsule wardrobe is a step towards reasonable consumption. With its help, reckless shopping will be much less, and you can easily use the clothes you already have.
Shopping will be faster and easier. When shopping, you'll know exactly what you need – and you'll save time.
You will no longer have to stand by the closet for hours – now everything will be thought out in your wardrobe, and the elements in the capsule will be harmoniously combined with each other. In addition, you can pre-create many bows from a limited number of things.
The wardrobe will be organized – a minimum of things can be used to the maximum. It is possible that after that you will want to tidy up the space in other areas of your life.