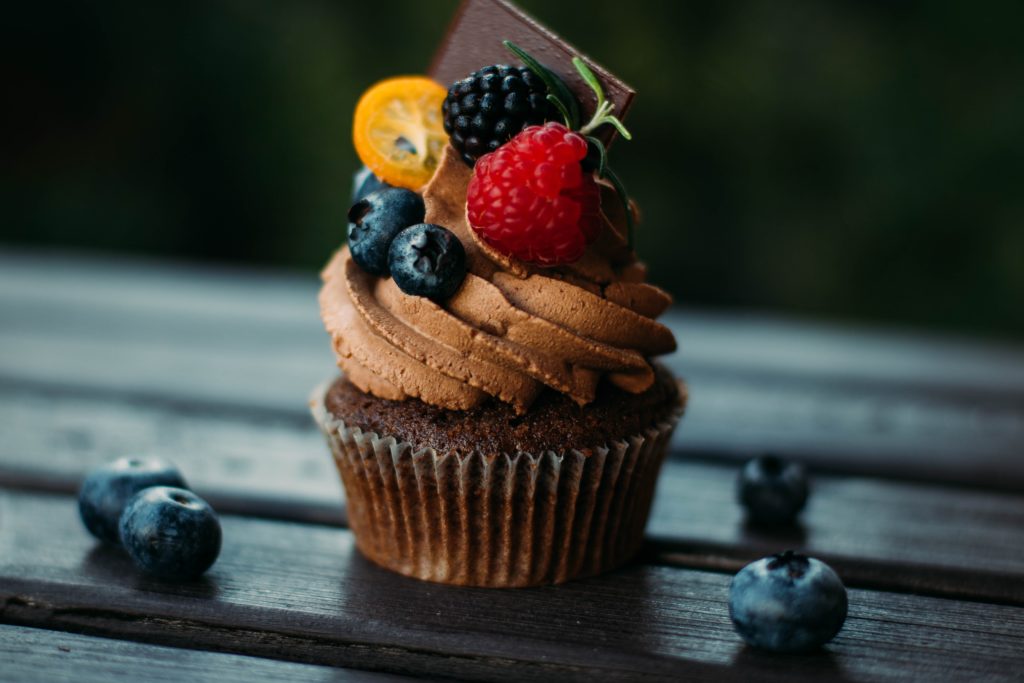 "The recipe is super quick, simple and no trick. Everybody succeeds.
We need:
100 g flour
150 g sugar (can be powdered sugar)
40 g cocoa powder
40 ml vegetable oil
2 eggs
0.5 teaspoon of baking soda and baking powder
100 ml boiling water
For fondant: 100 g dark chocolate and 70 ml heavy cream
We mix all the dry ingredients and sift through a sieve (this way there will be no lumps and the dough is more airy). Next, add the beaten eggs (you can just shake it with a fork) and butter. Knead everything, then pour in boiling water and gently mix again. We will get a dough with a consistency like sour cream – and this is what we need.
Cover the form with parchment and pour out the dough. We bake in a regular oven for 45 minutes and check with a toothpick. If the toothpick is dry, turn off the oven. Let the cake cool for 10 minutes and remove from the mold.
Fudge: melt the chocolate (you can in the microwave, I do it the old fashioned way on the stove) and pour in the hot cream. Mix everything well and get a shiny homogeneous mass. We coat the cake, decorate it to your liking, the main thing is beautiful. The cupcake is ready!