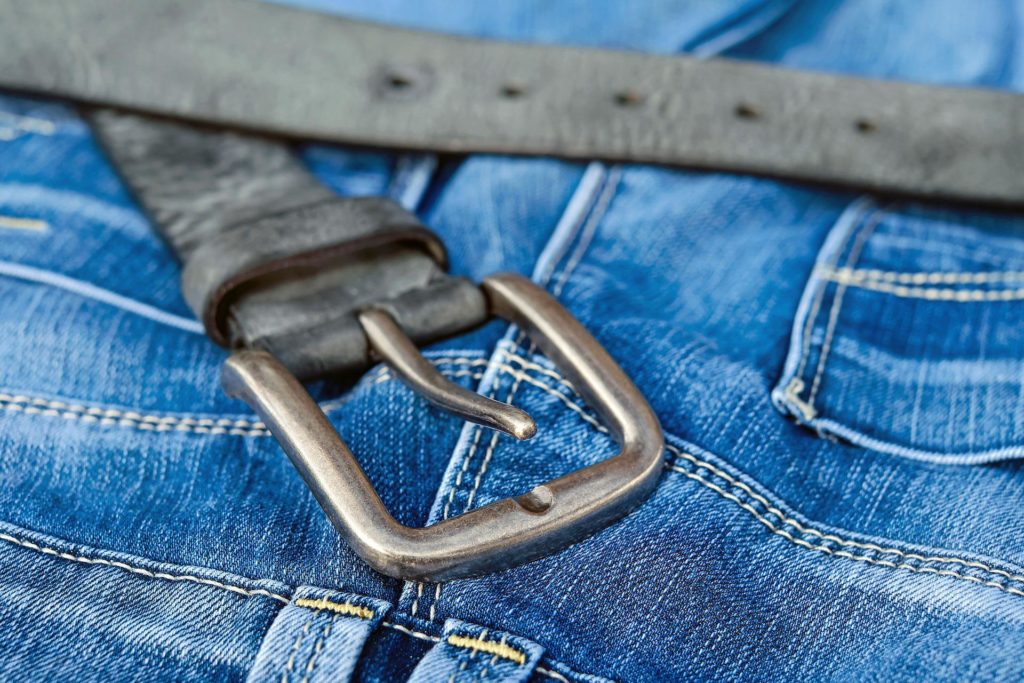 Flare jeans have a special ability to be revived with the onset of a new season. Since the 1960s, these jeans have managed to become indispensable in many wardrobes. They reached their peak of fame thanks to legends like Cher, who made them one of her most indomitable stylistic references. Flare jeans have evolved over the years, but they've always retained their most appealing essence: they're versatile, functional, and, when compared to other denim silhouettes, convey individual style. We have collected simple and effective ways to style such jeans this fall.
Jeans with high waist
Alaïa's Fall/Winter 2022/2023 show showcases a strong character with some versions of flared jeans. The brand presented a model with a high waist, a tight silhouette in the thigh area and ruffles at the bottom. The designer styled the jeans with a navy sweater with a round neck and slightly puffy sleeves. This is proof that basic things also have the ability to take an image to a new level.
Romantic style
During the presentation of the autumn-winter 2022/2023 collection from Zimmermann, it became clear that traditional dark blue jeans are perfectly combined with romantic printed bodysuits. Completed with a fringed poncho and oversized bow, the look will make anyone who wears it exude individuality and understated glamour.
Denim total look
Designs reminiscent of the style of the 2000s are already familiar, and Chirstian Siriano decided to succumb to this nostalgia in his autumn-winter 2022/2023 collection. At the show, the brand showed a denim set consisting of flared pants and a jacket dyed in two different denim shades. The denim design is completed by adding shiny gloves and pointed toe high heels.
With a bomber jacket and cowboy boots
Fashionable nostalgia did not bypass street fashion either. So, model Mariam de Vinzelle chose a bomber jacket and flared jeans in vintage style for her look. A real renaissance of the fashion of zeros provides endless possibilities of styling.
With a cardigan and army boots
In the 1940s, when army boots burst onto the fashion scene, if someone had told them that a decade later they would become an absolute object of desire thanks to street style stars, no one would have believed them. A shoe that had its heyday in the 1960s, 1970s and 1980s is making a comeback and more popular than ever. It will help recreate the perfect alliance between flared culotte jeans and a simple cardigan. Three elements that together create one of the most comfortable everyday looks.
With a trench coat and ballet flats
The season of trenches has already begun, so we recommend that you start thinking about its new styling as an element of the autumn wardrobe. This season, the trench coat will assert itself in its most classic cut. A stylish gesture that will allow you to stand out – an oversized model. Choose a beige trench coat, your favorite sweater, flared jeans and ballet flats, shoes that will be the main assistant of all autumn looks.