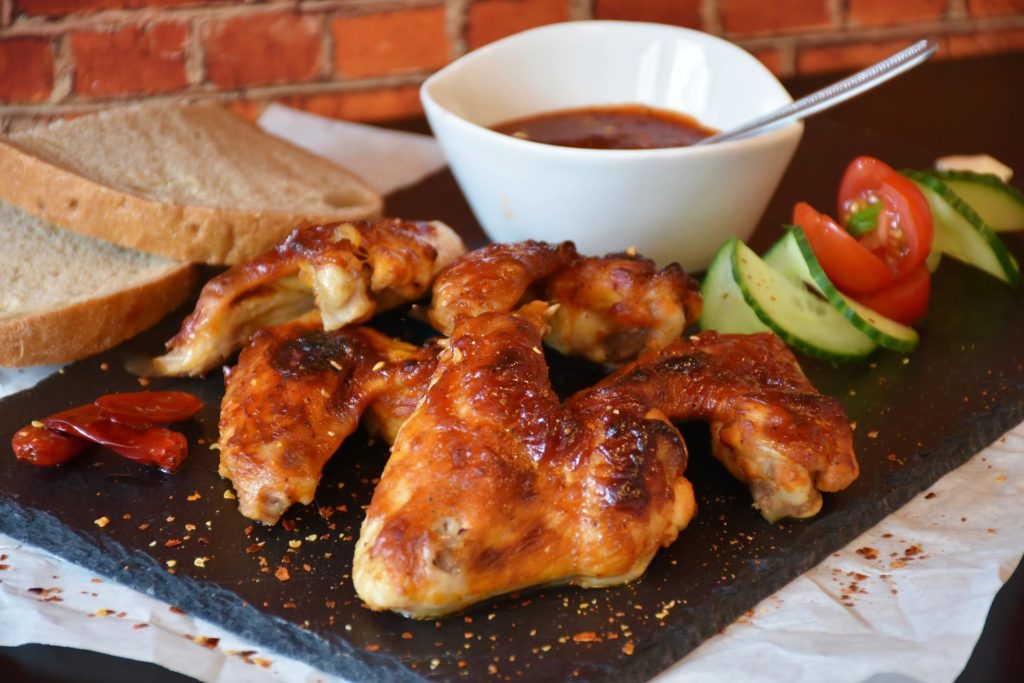 Grilled chicken wings – what could be tastier and easier? Probably just the wings in an orange-mustard marinade. It is them that I propose to cook today. If you are going with friends for a picnic or going to the country, this recipe is exactly what you should definitely take with you.
How to grill chicken wings:
Ingredients:
chicken wings – 800 g
mustard beans – 1 tbsp. l.
honey – 1 tbsp. l.
orange – 1 pc.
salt, pepper to taste
Grilled chicken wings with orange: a step by step recipe
Place the chicken wings in a bowl and add honey, mustard, salt to taste, and the juice of one orange. Separate the zest from half of the orange with a grater.
Place the pickled wings on an open grill. If you are cooking at home, you can also bake the wings in the oven in the grill mode.
Cook the wings for 20-25 minutes, flipping them from one side to the other every 3 minutes.