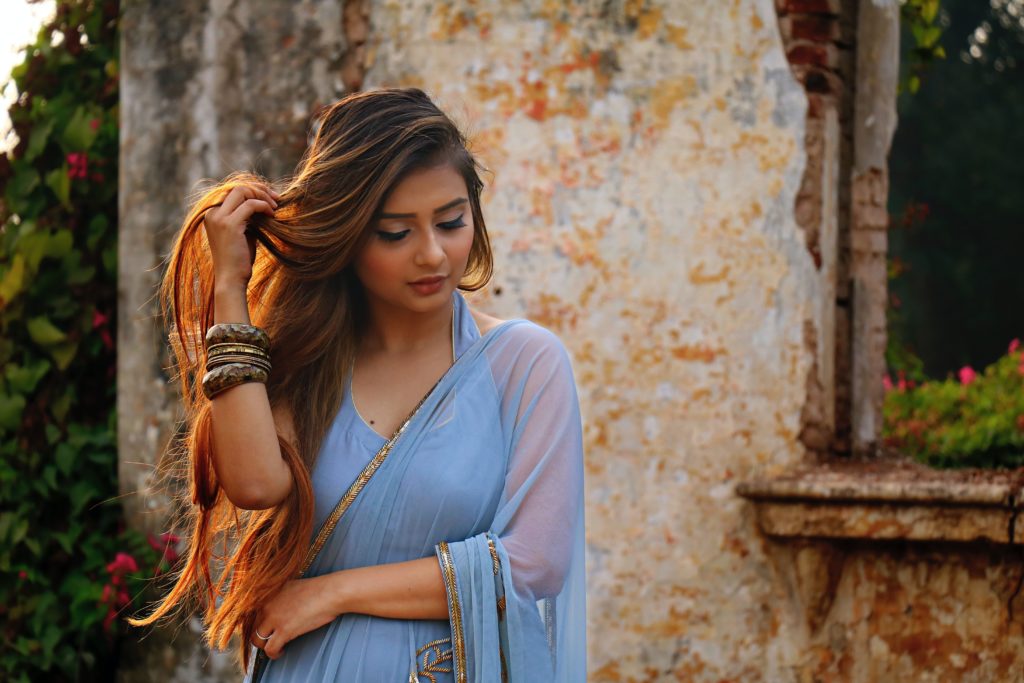 "Nothing to wear" is a problem familiar to many girls firsthand. And its reason is not at all in the absence of clothes in the closet, but in the initially incorrectly formed wardrobe.
To prevent this from happening to you (or happening, but much less often), just follow our advice. So, here are the top 10 habits of stylish girls who always have something to wear.
They invest in quality items.
What will you choose? One super-quality thing that you fell in love with at first sight, or three cute, but at a much more attractive price? Unfortunately, most of us often choose the latter. But this is exactly the case when more does not mean better. Stylish girls, who always have something to wear, invest in more expensive and quality items – the perfect coat, cashmere sweater and Italian wool suit. And they do it right! Such clothes not only look neater and "more expensive", but will certainly serve you much longer, keeping their original appearance.
They're getting ready for the sale
Yes Yes! For girls who always have something to wear, a sale is not emotional purchases and the acquisition of everything that they like, but a deliberate process. They know exactly when and where things can be bought at the best price and are preparing for the sales season in advance. How? They objectively assess their wardrobe, study the assortment of their favorite online stores, make bookmarks and make a list of the most essential purchases. Thus, they buy really worthwhile things, and do not replenish their wardrobe with unnecessary things that they just impulsively bought, being led at a good discount.
They have already decided on the colors and favorite silhouettes.
Girls who always have something to wear have already explored their strengths. They know what exactly in their figure they want to emphasize / hide with clothes. And based on this, they choose the right styles. For example, oversized clothes to emphasize their fragility, high-waisted clothes to hide a slightly plump tummy after New Year's Olivier, or complement sweaters and dresses with a wide belt, creating an accent on a thin waist.
In addition, these girls know exactly what colors and shades suit them and how to mix them together. It is quite simple to determine this, knowing exactly your color type and just by trial and error.
They do not chase trends, but form a basic wardrobe.
The main secret of girls who always have something to wear is a high-quality base. These are, first of all, simple things for every day in calm neutral shades: straight trousers, jeans that perfectly fit your figure, minimalistic tops and long sleeves. The magic of such things is that they are perfectly combined not only with each other, but also with bright and trendy clothes and accessories, playing the role of a neutral background for fashion experiments.
They know how to wear the same thing in completely different ways.
Girls who always have something to wear are not afraid to experiment and wear the same things in completely different ways. Moreover, sometimes in the most unexpected combinations: for example, putting on an oversized jacket over a thin cardigan, or combining a light slip dress with a golf to continue wearing such a summer outfit in the cold season. One and the same thing in combination with different things can "sparkle" with different colors. For example, by combining a white shirt with wide black trousers, you get a business look. And adding to it a leather mini and a massive chain around the neck – and you are already the star of the party.
They take proper care of their clothes.
It's not enough just to buy cool quality items. So that they do not lose their appearance and serve you for a long time, they need to be properly looked after. Girls who always have something to wear know exactly what material this or that item from their wardrobe is made of, how to wash it and which drying method is suitable. They will never throw a cashmere sweater in the washing machine and never leave their favorite silk slip dress soaking in powder overnight, because they know what it is fraught with.
They get rid of things in time
Girls, who always have something to wear, do not allow shapeless, out-of-sight things in their wardrobe. They know exactly when it is time to say goodbye to clothes (even beloved ones). And they do it competently: they sell things online, donate to friends or to charity. They do the same with clothes that still look quite good, but for some reason they don't like them or just turned out to be unnecessary.
They are always looking for inspiration.
Girls who always have something to wear are always looking for inspiration. They follow fashion bloggers, celebrities, read magazines and favorite sites, or maybe just notice interesting combinations and combinations of clothes on the street or in public. They save their favorite images in folders on Instagram or on a board on Pinterest, so that they can be sure to repeat them later.
They shape their wardrobe based on their lifestyle.
Girls who always have something to wear understand that not all trends can be adapted to their wardrobe, and that not everything that they like on themselves or others really suits them. They form their wardrobe proceeding not only from their own tastes, aesthetic preferences and the image that they draw in their heads, but also from the way of life that they lead.
For example, if such a girl is often forced to go out for work, attending parties and events with a dress code in her wardrobe must be cocktail dresses and elegant suits. If you are an office worker, you cannot do without a few dress pants, jackets and stylish blouses. If you are a freelancer, choose comfortable clothes: jeans, T-shirts, cozy cardigans and even stylish pajamas will definitely brighten up your everyday work at home.
They know how to change the image with the help of accessories alone.
Girls, who always have something to wear, rely on stylish and catchy accessories – and win! Because sometimes jewelry can transform your image completely and completely. For example, a modest outfit of straight jeans and a long sleeve instantly transforms with a massive chain around the neck or large earrings. And pearl jewelry makes the total-black bow even more elegant and sexy, whatever it is made of.
The same rule works with bright stylish shoes and handbags – complementing even the most restrained images with them, you turn into a street-style star who has just left the pages of fashionable gloss.