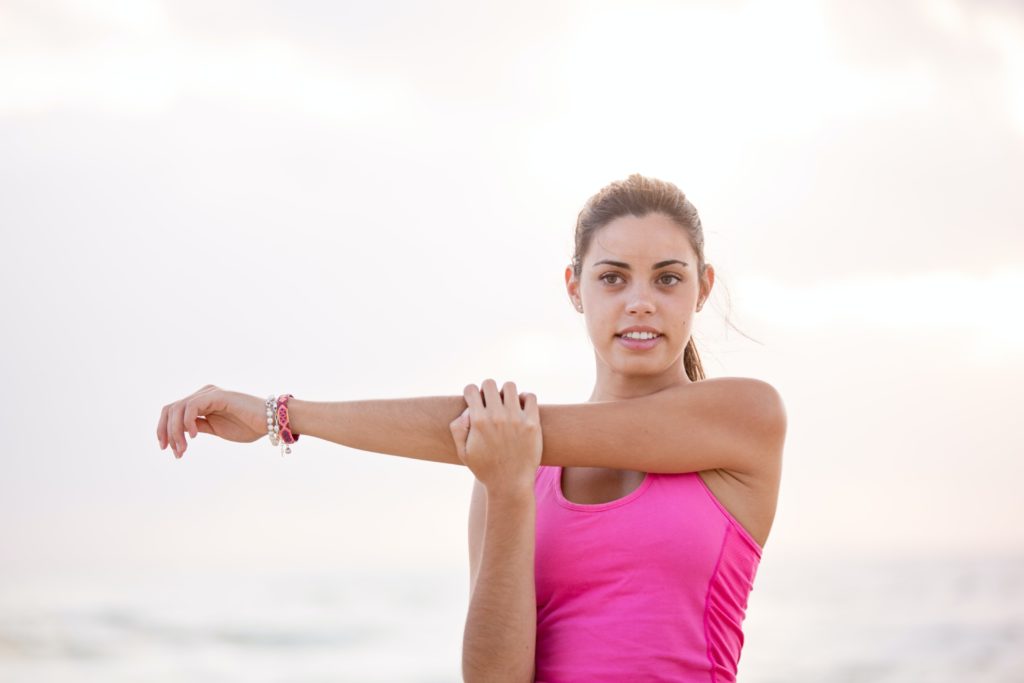 In today's world, people suffer from a number of problems, ranging from the political situation and the pandemic to personal ones. All this affects not only our psyche, but also health in general, so it is very important to strengthen your immunity and monitor stress levels.
Fortunately, this year the trends in the field of healthy living seem less bizarre than in the past, which are associated with strict quarantine. In fact, they are quite smart and simple.
Referring to nutritionist and naturopath Ryan Stephenson, who has been working in the field of health for the past six years, we have identified some current trends in the world of wellness and easy ways to incorporate them into our daily lives.
Important: Check with your doctor before following the tips below.
Consider your menstrual cycle
"Cycle synchronization" is a change in lifestyle, diet and exercise according to the phases of the menstrual cycle. The menstrual cycle is an important indicator of what happens in the body, from changes in body temperature, heart rate to respiratory rate and blood pressure. Of course, women's physiology is very different from men's, and our hormonal background changes almost every day. Recent trends suggest that you adjust your lifestyle to the menstrual cycle. Adjusting what and how we eat, how much we move and how we take care of ourselves, allows us to work with our condition only for the benefit of our body.
Electrolytes are not just for athletes
Electrolytes are commonly associated with professional sports and athletes who want to increase their endurance. However, electrolytes have become much more commonly used as a supplement to improve mental and physical health. Electrolyte imbalance can affect cognitive function, mental activity, mood and fatigue. We lose most electrolytes when we sweat, but many of our daily habits can also affect electrolyte balance. Caffeine and alcohol consumption, low-carbohydrate diet, stress, fast food and poor bowel function can upset the electrolyte balance. In this case, the supplement, rather than a sweet energy drink, can have a much more effective and beneficial effect. Electrolytes improve bacterial diversity in the gut, which in turn can boost immunity, blood sugar and gut health.
Learn to train your metabolism
Flexibility of metabolism is one of the most important components of well-being. With the help of metabolism we can control weight, energy, mood and prevent chronic diseases. This refers to the ability of our metabolism to adapt effectively to different amounts of food. Simply put, how well we can switch between using carbohydrates and fats to replenish energy. Our bodies are designed so that we can produce energy even in times of calorie deficiency or increased energy needs. Modern eating habits and lifestyles can often disrupt this important process, which can lead to metabolic imbalances and disease.
The main reason for this loss of flexibility is impaired glucose metabolism and, in particular, hyperinsulinemia (excess insulin). In fact, when there are too many carbohydrates and sugar in our diet, we use sugar as the main source of fuel for our body and lose the ability to easily adapt between the use of carbohydrates and fats. It has a bad effect on blood sugar, mood, energy and concentration, not to mention weight and immunity.
Get more from vitamin D.
Vitamin D is essential for the health and functioning of our cells. It strengthens the immune system and is involved in the regulation of mood, hormones, bone and intestinal health. Vitamin D should be taken in the form of D3, which is the most effective form of supplements. But this is not enough to get the maximum result. Vitamin K2 is also needed for the full range of benefits of vitamin D3, so you will often find these two substances together in a supplement. It is recommended to take the supplement with food containing fat, usually with the largest meal of the day, as it will greatly help digestion. Finally, magnesium and zinc are minerals that also improve or limit the absorption of vitamin D3, so make sure your diet provides you with them completely.