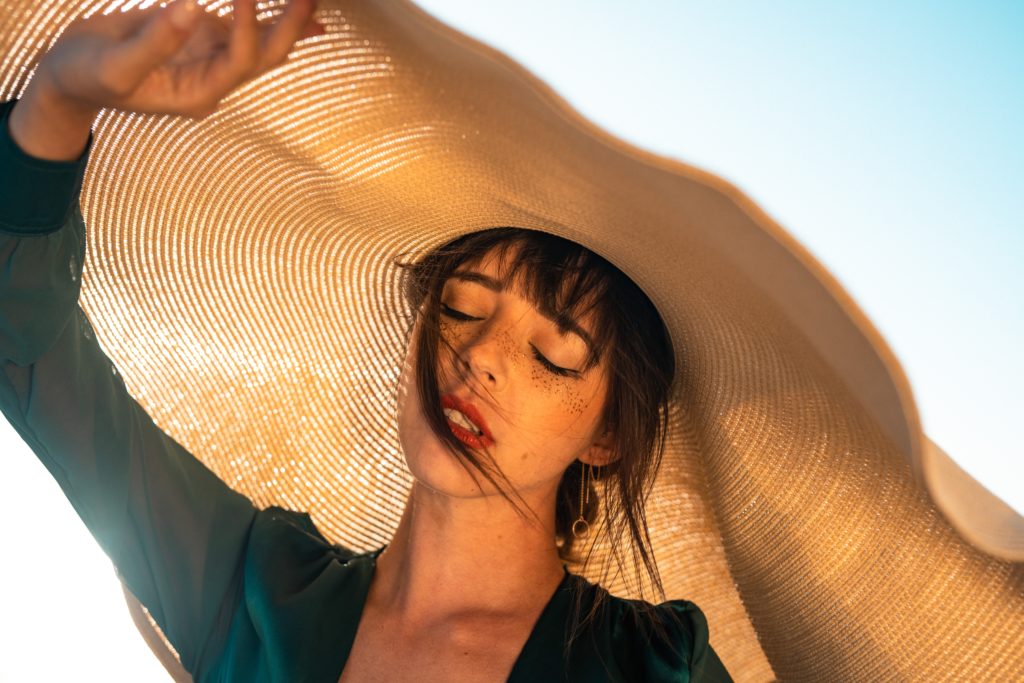 1. What absolutely cannot be done with hair in cold weather?
With the onset of cold weather, our hair needs special care and respect. Girls who do styling with an iron, curling iron and hair dryer cannot immediately go out into the cold after that – a sharp temperature drop can adversely affect the structure of long hair and cause brittleness and split ends. By the way, going out into the cold with undried hair can lead to the same result.
You should also not neglect wearing a hat during the cold season.
2. What rules of skin care does each of us violate in cold weather?
Skin care in warm and cold seasons has its own characteristics. It is believed that the autumn-winter period is optimal for chemical peelings and laser procedures. But do not forget that these procedures, in addition to their positive aspects, have some undesirable effects: dryness and tightness of the skin and the associated discomfort, short-term redness.
More rich moisturizers and nourishing creams can help minimize these symptoms.
During this period, it is very important to start taking vitamin complexes with deeply thought-out compositions, namely, for the skin and hair, the presence of collagen and hyaluronic acid is very important – it is these components that are responsible for hydration and elasticity.
3. Tell us about life hacks that will help keep your hair and skin healthy in cold weather.
Modern life hacks for hair beauty are not grandmother's masks made of honey, cognac and eggs, but carefully thought out salon procedures for restructuring (restoring the structure of the hair shaft and cuticle) and taking specially developed vitamin and mineral complexes with the addition of collagen and hyaluronic acid, which are combined with beauty procedures will help to preserve the beauty of hair and skin in winter.
For example, I prefer proven brands with a patented formula and quality certificates.
4. What products are important and useful for skin and hair in cold weather?
Health and beauty are two goals that successful people strive for. What you need for this: proper nutrition, sports and competent self-care. In winter, many people notice an increase in appetite and cravings for sweets. In order not to gain extra pounds in the cold season, it is important not to overeat and add foods to your diet that will help preserve the beauty of your skin, hair and nails.
The most important among them: foods rich in omega-3 fatty acids (salmon, cod liver, caviar, mackerel, tuna, herring, olive oil, walnuts), vitamin D (eggs, cod liver, fatty fish). If your diet is not so varied and you subject foods to heat treatment, then you need to add a balanced vitamin complex to your daily diet.
5. What oils for hair will be useful in cold weather?
The oil is a fairly specific hair care product. It is rarely used in its pure form – and only on the ends of dry and damaged hair. It is undesirable to apply pure oils to the scalp – this can lead to increased oily hair, itching, and rashes. It is better to use products of quality brands, which are called "oil", but they contain only a fraction of the oils, and they can be applied to the ends in small quantities.
However, oils will not solve the problem of dry and brittle hair in winter.
It is imperative to have a balanced diet and intake of vitamins and minerals, including vitamins E, D, omega-3 fatty acids – they will nourish the hair from the inside.
6. How to properly moisturize your hair?
Moisturizing your hair is an important step in your beauty routine. Various products are now available aimed at moisturizing and preserving the hair structure (this is especially true for those who wear long hair) – it is important to apply them according to the indications and strictly according to the instructions: the mask is applied immediately after washing and removing the water with a towel. There is no need to keep the mask longer than 5 minutes – this will not improve the result, but, on the contrary, will lead to excessive disclosure of cuticle scales. Sprays do not moisturize as intensely as serums, but are more suitable for oily hair.
It is important to follow the instructions and not mix products from different manufacturers.
7. What rules will help maintain the beauty and health of skin and hair in cold weather?
During the cold season, it is important to introduce some rules in skin and hair care aimed at countering the effects of low temperatures, as well as important changes in the diet. So, in skin care, it is best to use nourishing products instead of moisturizers. It would be quite logical to switch to a day cream with a lower SPF.
Apply a day cream 30-40 minutes before leaving the house.
In addition, it is necessary to include additional skin care – nourishing masks, serums, as well as products with vitamins C or retinol. Of course, a cosmetologist should select products with an active effect, based on skin type, age and other important data.
In hair care, it is worth giving up the frequent use of curls and irons. The hair cuticle reacts strongly to the aggression of cold air, which is why it is so important to hide your hair under a hat or hood.
8. How to choose vitamins for skin and hair for the winter?
Probably, there is not a single family left that has not faced the coronavirus. Hair loss is observed in almost all patients who have had an infection. Shedding begins one to two months after coronavirus infection and has a positive prognosis. This means that hair growth should be restored after 3 months. Of course, the degree of hair loss depends on the severity of the illness.
After suffering a coronavirus, it is recommended to increase the consumption of foods containing vitamin C: berries, citrus fruits, persimmons, apples.