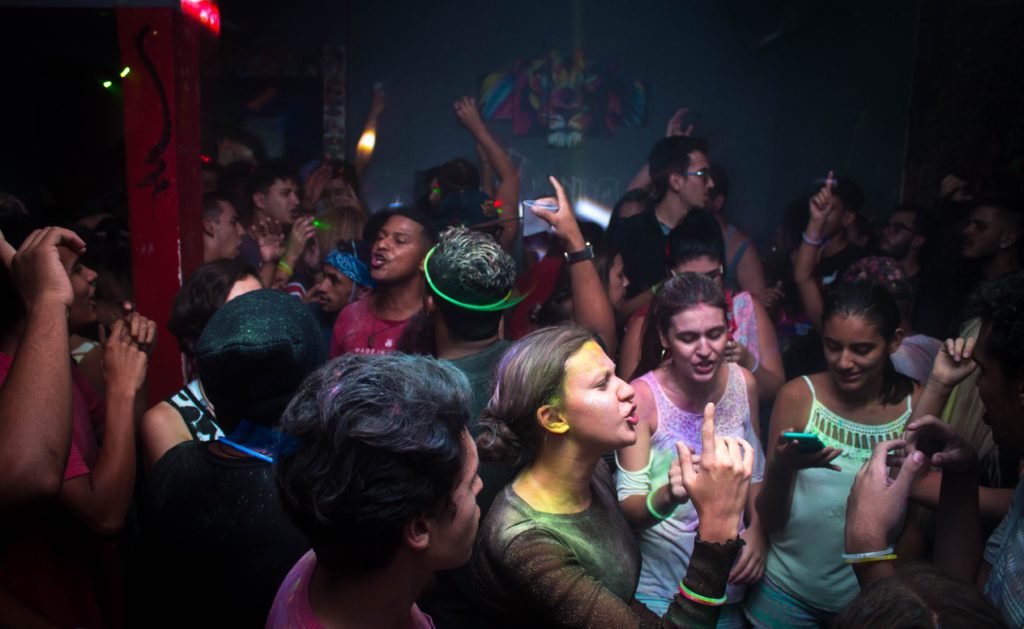 The holiday season is in full swing, and given the many missed parties in the past year, many of us will at least once get a little carried away with alcoholic cocktails and our favorite foods. These endless cheat meals will certainly affect the condition of the liver and intestines, which in naturopathy are considered the main organs for excellent well-being and excellent health.
Moisturize from the inside
During this difficult period, try to get carried away with liquids that do not contain alcohol: pure non-carbonated water, vegetable broths, mint and green tea. They are your best friends in party season. Make it a rule on : don't leave your house until you have drunk a large glass of water – even if you are already standing in a cocktail dress and diamonds at the front door!
Soften the blow
Find ways to add foods to your Christmas parties that will support your liver. For example, finely chopped artichoke mixed with olive oil until smooth is a fantastically tasty and very healthy sauce. Also, try making a simple cauliflower sauce with spices and Greek yogurt. Instead of your usual chips and crackers, opt for savory spelled biscuits, gluten-free cookies like Glossary Organic, and raw vegetables like celery, baby carrots, cucumbers and bell peppers.
The importance of proteins
High-quality proteins in mind-boggling tasty snacks can be prepared for even the funniest of parties. Foods like stuffed eggs, smoked salmon, seafood and shellfish are incredibly nutritious and can significantly reduce calories while still being very holiday-relevant.
Watch out for sugar
If you want to relax and do not give up sugar during the holidays, then make sure to use it only as a dessert – in the form of cakes, puddings, stollens and eclairs. What you should pay special attention to is the white sugar hidden in the usual products that are very often used in the kitchen for the holiday menu: mayonnaise, ketchup, salsa, all kinds of supermarket sauces, crackers and sausages.
Celebrate without sacrifice
In fact, you can afford to eat festive sweets during New Year's feasts without overloading your liver with excess sugar and calories. For example, gelatin is rich in collagen, which is great for calming the gut and also high in protein, so try making jelly with red orange, pomegranate seeds and golden flakes and serve in a martini glass.
Be selective
Say no to industrially prepared holiday food as often as possible. For this answer, your liver will be very grateful to you. Eat only the finest baked goods made with real butter, cream and eggs. Ideally, choose homemade flour products.
Take a break
Take a more balanced approach to eating in December, instead of waiting until January and then thinking about restoring your health. Instead of eating only the most beloved and unhealthy foods in December, and going on strict diets in January, make a mixed diet for these two months. Eating healthy and unhealthy food in moderation is much better than gorging on goodies and then starving.
Detoxify
On days when you have no special plans and hardly go out, choose healthy foods to restore liver balance. Make chicken bone broths, light lemongrass soups, and vegetable juices to give your body a break. It would be useful to arrange a few vegetarian days during the week of New Year's holiday.
Salad days
Of course, you can associate salads exclusively with warm summer, but remember that this dish can be easily adapted to colder winter weather – using seasonal ingredients. An ideal salad dressing for endless holiday parties, extra virgin olive oil is rich in beneficial phenolic compounds to help support the body during the binge season.
Check out five flavors
Most of the festive dishes are sweet and savory, but don't forget the sour, bitter, and spicy tastes. They are great at balancing food, and by activating more receptors, they can help you feel fuller from much less food. For example, you knew that bitter and sour tastes send a signal to your liver to increase the synthesis of enzymes for quality detoxification of the body. Kimchi is a great food, and use green leafy vegetables for extraordinary salads.
Bright shades
The deep, bright pigments in food are an excellent liver tonic. If your organizer is overflowing with a string of Christmas parties, then make sure your plate looks colorful at the events.